The Bermuda Tourism Authority [BTA] is reportedly running a 3D digital ad banner in Times Square, New York.
The MarTech website said, "Bermuda Tourism Authority is testing 3D digital out-of-home [DOOH] technology to stand out in one of the busiest, brightest locations on the planet — Times Square — to launch their new campaign, 'Lost Yet Found.'
"The 3D execution, developed by OUTFRONT Media for their premium Times Square inventory, includes a number of pop-out elements on the giant screen. Onlookers from the street are shown a billowy sail boat, daring cliff diver, floppy whale's tail and 3D-rendered lettering spelling out where shivering northerners can find these warm adventures — Bermuda.
BTA ad in New York's Times Square. Image courtesy of OUTFRONT Media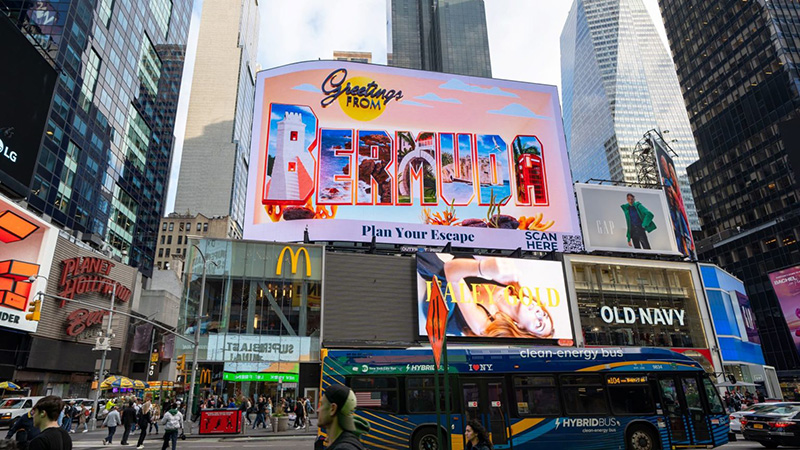 "The video is accompanied by a QR code throughout the 15-second ad, which is in regular rotation above McDonald's on Broadway. Viewers are encouraged to learn more about all of Bermuda's attractions by going to the dedicated website, GoToBermuda.com. The ad also closes with one of the best selling points for New Yorkers who are short on time. Bermuda is a 90-minute flight from JFK."
You can read the full story here on MarTech.

Read More About
Category: All, Business, technology