Swan's Running Club is getting set to host the Northshore Medical Turkey Trot 8K Run or Walk event on Sunday [Dec 4].
The event website says, "Start times are: walk at 8:00am, run at 8:30am.
"Run categories include Open: 18-39; Masters: 40-49; Seniors: 50-59; Veterans: 60+ [minimum age for the run is 12, however there are no prizes for 12-17].
"Prizes for first male and female runner overall; first, second, and third [male and female] in all runner's categories; first, second, and third walkers overall [no distinction between sexes].
"Draw prizes: all finishers are eligible for draw prize. We are encouraging people to dress up with turkey themes as there are prizes for that. First, second, and third.
"Sponsored by Northshore Medical & Aesthetics Center [NMAC].
"The route starts at Northshore Medical & Aesthetic Center, east on Northshore down to Barkers roundabout, west on Northshore up to turn around near PCC, east back down Northshore to finish at the NMAC parking lot.
"Number pick up is at Northshore Medical, which is the start and finish, on race day starting from 7:00am until race time."
Fore more information or to sign up, visit the event website.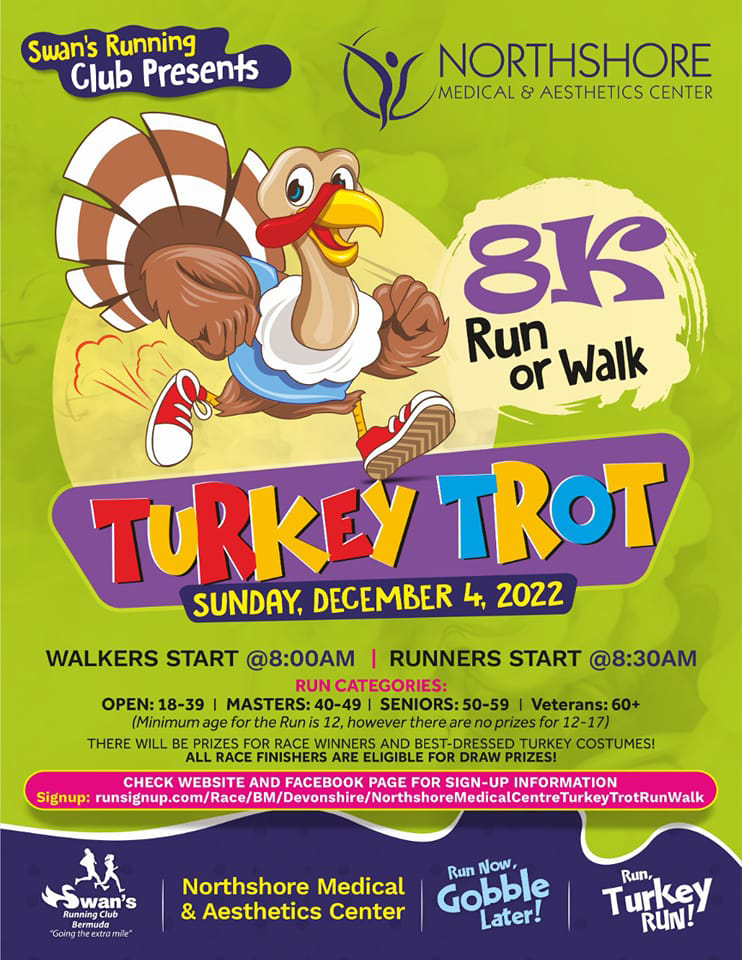 Read More About