Traffic delays are expected this morning [Dec 28] in the Middle Road Southampton area, by Five Star Island, due to the "partial collapse of an embankment."
A police spokesperson said, "Due to heavy rain, a partial collapse of an embankment along Middle Road Southampton, in the area of Five Star Island, has cause the westbound lane to be blocked.
"The relevant Government departments have been notified and will attend to clear the debris. Police are currently on scene diverting traffic around the debris, using a one lane system.
"Traffic delays are to be expected. Motorists heading west are being advised to use alternative routes."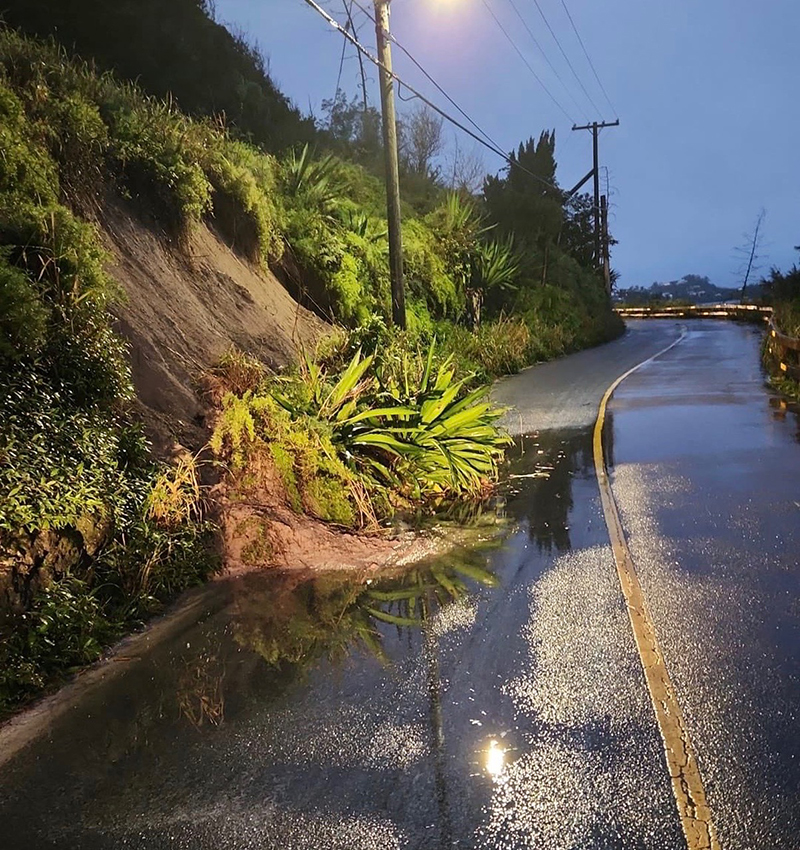 Read More About