The Bermuda Chef De Missions have been selected for the CAC, Commonwealth Youth, PanAm and Olympic Games in 2023 and 2024, with Jon Beard, Ashley Yearwood, Julia Hawley and Katura Horton Perinchief all set to serve.
A spokesperson said, "The Bermuda Olympic Association is happy to announce the selected Chef de Missions [CDM] for the upcoming 2023 and 2024 International Games Festivals which includes the Paris Olympics.
"Multi Sports Games Festivals require the appointment of key officials to ensure the smooth administration and management of Bermuda's teams participating in these events. The Chef-de-Mission is the Games delegation and operational leader and should possess strong management, communication, and leadership qualities.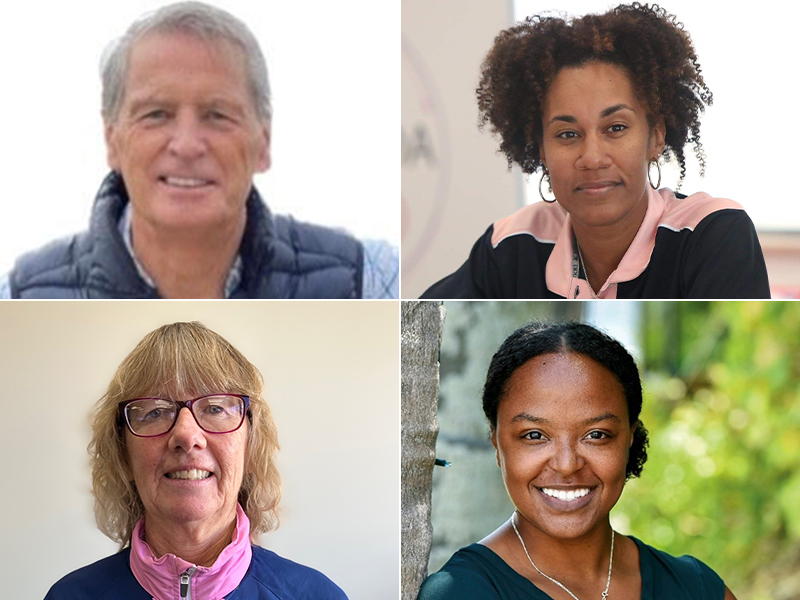 "Central American and Caribbean [CAC] Games, San Salvador, El Salvador, from June 23rd, 2023 – July 8th, 2023 – Chef de Mission: Jon Beard.
"Chef de Mission for the Commonwealth Youth Games, Trinidad, and Tobago, from August 4th, 2023 – August 11th, 2023 – Chef de Mission: Ashley Yearwood.
"Pan American Games, Santiago, Chile, from October 20th, 2023 – November 5th 2023 – Chef de Mission: Julia Hawley.
"Olympic Games, Paris, France from July 26th, 2024 – August 11th, 2024 – Chef de Mission: Katura Horton Perinchief.
"We believe these four outstanding individuals are qualified, excited and ready successfully lead Team Bermuda.
Jon Beard said "It is an honour to once again be appointed as the chef de mission for the CAC Games. It is always a privilege to work with Bermuda's athletes and officials. I hope that I can help to make their Games experience enjoyable and as stress-free as possible so that they can concentrate on their top performance."
Ashley Yearwood remarked "I am honoured to be chosen to represent my country as Chef de Mission for the Commonwealth Youth Games."
Julia Hawley commented on her appointment by saying "What an honour to be selected as Chef de Mission for Pan Am Games in Santiao, Chile this year! I am looking forward to providing all the help needed for Team Bermuda at these important Regional Games. I am sure Bermuda will have an excellent team of qualified athletes and I will ensure they, and the Bermuda Team Officials, are supported in the best way possible so our athletes can achieve their very best results for themselves and Bermuda in Santiago later in the year"
Katura Horton-Perinchief expressed, "I'm humbled to have been appointed Chef de Mission for the Paris 2024 Olympic Games. It will be the first time I've had the privilege of returning to the Games since I competed in Athens in 2004. We have a number of talented Bermudian athletes on track and working hard to reach qualifying standards, so I anticipate the selection of a highly skilled, highly capable team ready to perform very well in Paris with Bermuda on their backs. It is my distinct honour to return to the Olympics in this capacity and to be able to continue to support our athletes as they compete at the pinnacle of sporting excellence."
Bermuda Olympic Association Secretary General, Branwen Smith-King, commented on these appointments saying "The Bermuda Olympic Association is absolutely delighted on the selection of Chefs for CAC, Commonwealth Youth, Pan American and Olympic Games. Bermuda has great promise in a multitude of sports to compete at every level of competition. Indeed, representing one's own country on the international stage is an honour and deserving to the hard work our athletes put into their craft. I have no doubt that our CDMs will do a fantastic job leading Team Bermuda to success."
"We look forward to working with our Chef de Missions for each of the upcoming games and are excited to see what Team Bermuda will accomplish."

Read More About