Bermuda is ranked number one in the cost of living index by country again in 2023, according to a list compiled by Numbeo.com.
Switzerland is second, our fellow British Overseas Territory Cayman Islands is third, Bahamas is fourth, while Barbados is fifth, meaning that 80% of the top five are smaller islands in our region.
The Numbeo website said, "You are looking at Cost of Living Index by country 2023. These indices are historical and they are published periodically. It's a snapshot of the current indices at a specific point in time."
As Bernews previously reported, Bermuda has the dubious distinction of being classified by Guinness World Records as having the highest cost of living, with their listing citing the Numbeo rankings.
Screenshot courtesy of Numbeo.com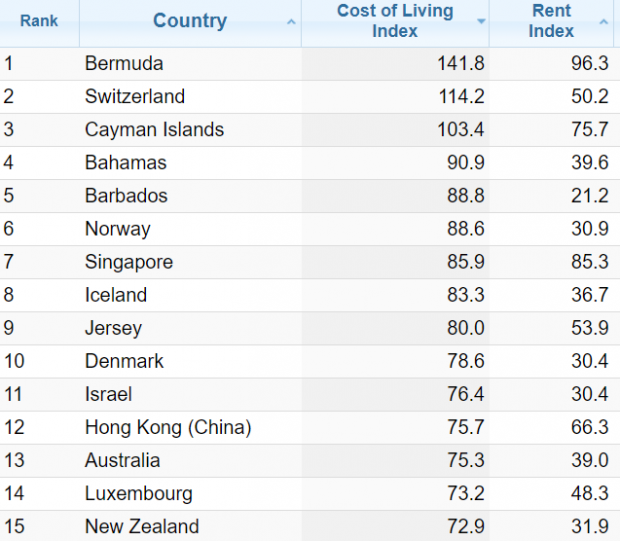 Read More About