On International Women's Day [IWD], the women of the Bermuda Monetary Authority said they "are standing strong together to #EmbraceEquality."
"The BMA recognises that to truly create an inclusive world, we all need to take action on equity every single day. International Women's Day offers us all yet another opportunity to put extra focus on the contributions of women. As part of this year's celebration, the BMA will welcome more than 90 of its female employees to the BMA House for an IWD luncheon," a spokesperson said.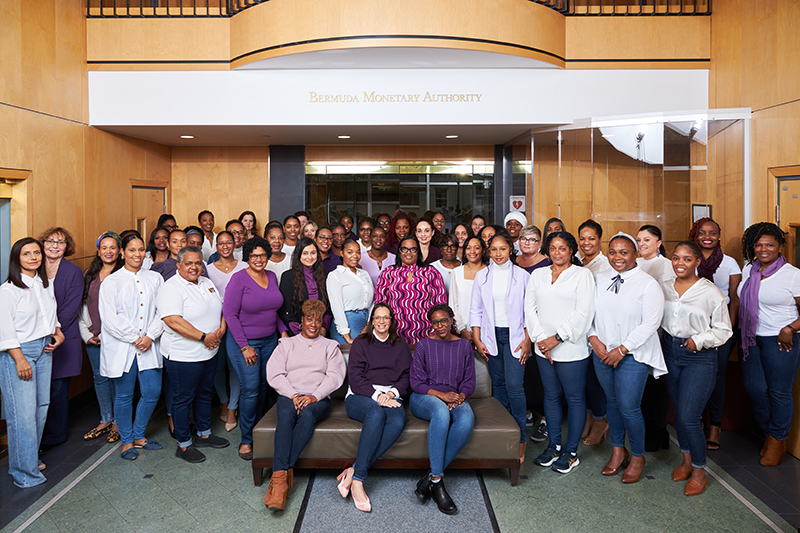 "The BMA is committed to all aspects of Diversity, Equity and Inclusion, and will be increasing its focus on aligned goals and strategies in the year ahead.
"Celebrated globally on 8 March 2023 each year, IWD was created to bring attention to women's achievements around the world. The mission of IWD includes advancing and elevating the women who are driving change in technology, communities and workplaces, forging inclusive work cultures and support for women's careers, celebrating the accomplishments of female creatives and athletes, and promoting activities and that uplift and inspire women to pursue their goals free of barriers and biases."
"I would like to take this opportunity to thank all the women of the BMA for their tireless dedication and efforts across the organisation," said Shanna Lespere, Deputy CEO. "I am so proud to serve alongside such a unified group of talented women with diverse backgrounds and skill sets every single day. I challenge everyone in Bermuda, whether you are a woman or an ally, to reach across to celebrate and support the success of women –at work, in your family and in your community."
Read More About