Minister of Youth, Culture and Sport Owen Darrell has expressed his "overwhelming support" for Bermuda's Senior Men's National Cricket Team, who are currently competing at the 2023 ICC Americas T20 World Cup Sub-Regional Qualifiers held in Argentina, and have won their last three matches.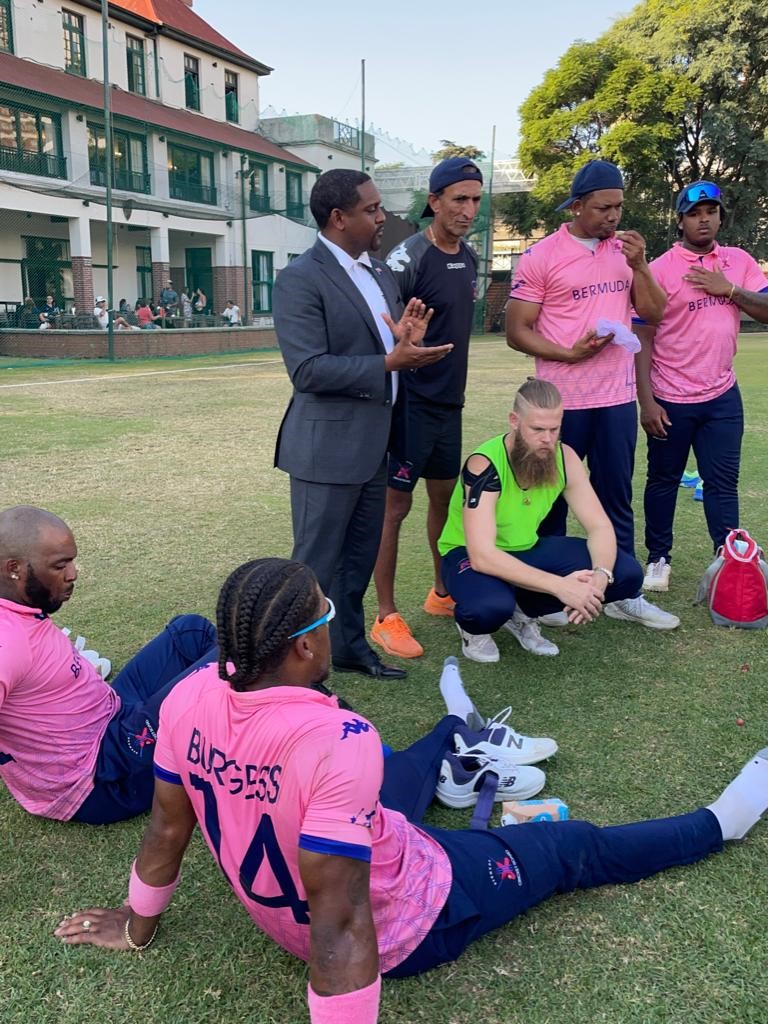 "The team have won all three games they've played against Cayman Islands, Argentina, and Panama, securing a place in the final qualifying round to be held in Bermuda in September. The team play a final match against the Bahamas on Saturday, March 4," a spokesperson said.
"Minister Darrell, along with Director of Youth, Sport and Recreation Kimberly Charryse Bean, attended the matches in Argentina this week."
Minister Darrell said, "The focus, passion and camaraderie amongst the team was impressive to observe at an international level, and I hope that our presence demonstrates the Ministry of Youth, Culture and Sport's ongoing commitment to Bermuda cricket."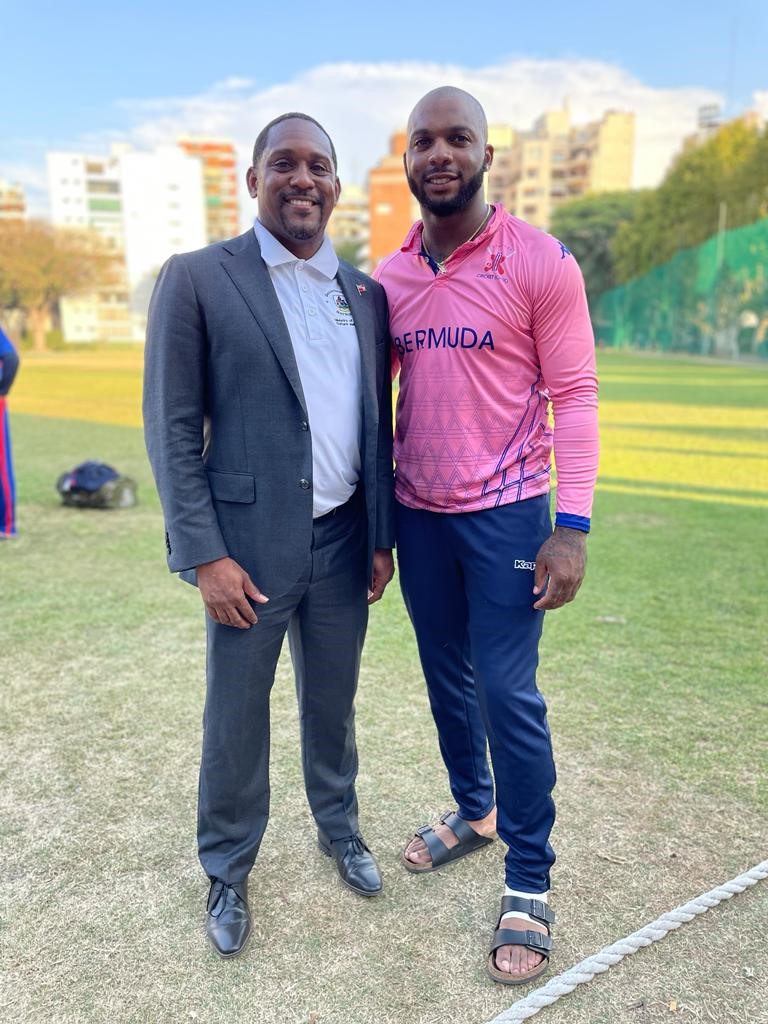 The spokesperson said, "Also, during the Argentina visit, Minister Darrell met with top ICC officials including ICC Regional Director, Fara Gorsi; ICC Americas Finance Director, Andrea Hufferd; ICC Match officials; and IMG – Commercial Broadcasting Director.
"These meetings discussed athletic development and partnership opportunities for Bermuda broadly, and specifically the ICC Americas T20 World Cup Regional Final that will be held in Bermuda September 28 – October 7, 2023.
"During the most recent game against Panama, vice-captain Kamau Leverock became the first Bermudian to score an international T20 century. Additionally, his 179-run partnership with Tre Manders set a new Bermuda record and is the tenth-highest record in international T20 cricket."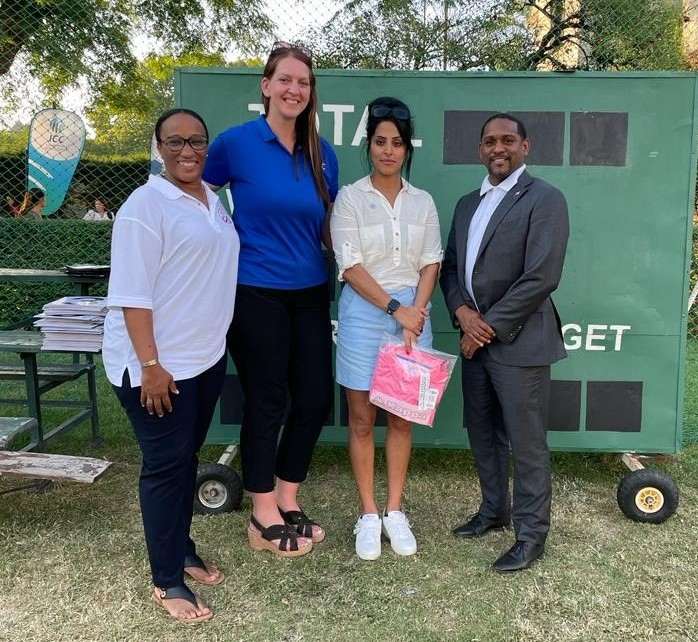 Minister Darrell said, "Bermudian athletes are world-class and the new record set by Kamau Leverock was very exciting to watch. Additionally, I would like to congratulate captain Delray Rawlins for his professional leadership of the team.
"Bermuda should be incredibly proud of our Senior Men's National Cricket team and continue to support them in their final match against the Bahamas this week, and upon their return on March 8. I look forward to seeing them continue to excel as they prepare for the final test to quality for the T20 Cricket World Cup in USA 2024."

Read More About