[Written by Dale Butler]
Bermuda is currently awash with many exciting activities. I am glad to say:
I enjoyed meeting Dan and Claudia Zanes and entertaining them at Rosalie Gardens after they were showcased by the Bermuda Festival for the Performing Arts
The Bermuda Tourism Authority's Restaurant Weeks have been a grand success based on my personal attendance at many venues. Great food and value for money.
The Brederin art exhibition at the Bermuda Society of the Arts [BSOA] is very stimulating and a must see for providing a variety of exceptional entries.
And last but least I would encourage everyone to attend the "Up D' Country" – Black History Month Art Exhibition which runs from February 27 to March 3rd.
On Friday, February 27 at 7.00pm, the Willowbank Resort and Conference Centre hosted "Up D' Country," an art exhibition organized by the effervescent Barbara Dillas, a Somerset icon and artist. Mrs. Brenda Lister was booming with pride as she complimented the talent of "six phenomenal female artists" and then cut the ribbon.
A very large crowd was stunned with what they saw – evidence that Bermuda has a wealth of talent and events like this are often treats that make us pause and admire the skills and interpretations of each artist. When interviewing them, it was interesting how they emphasized the impact their art teachers had on them, like Madre Orridge and Sharon Wilson, to name but a few.
As a student, organizer Barbara Dillas set out in the area of Library Science at Central State University in Wilberforce, Ohio and changed to art and never looked back. With 10 years under her brush at West End and Somerset Schools and 19 at Sandys Secondary School she recently spearheaded the outstanding mural completed by a variety of artists at Clyde Best Lane.
Standing out in this exhibition were her entries of Gombeys, sunsets , graphics and exceptional pieces like: In the Rain; The Way We Are and Women Silhouettes. With 20 family members both here and abroad who are artists, we can look forward to a family art exhibition in Bermuda in 2024.
Sharol Simmons, well-known in the field as a Clinical Social Worker, surprised me with exceptional portraits in charcoal. Truly a hidden talent who took advantage of her retirement and the pandemic to work with well-known artist Sharon Mohamed [Wilson] via Zoom. She did not let the limitations of Zoom, and not being in the person of Ms Wilson, get in the way of her new promising career.
Her father, the late Melvin Bulford, who was a musician and artist who specialized in drawing movie stars and celebrities, would have been proud to see how she has blossomed, from watching him as an artist, to producing portraits that looked alive.
It was an earlier exhibition by Asha Galloway that encouraged Barbara Dillas to organize such a night. Asha started art at the age of 8 and has been instructed by Dr. Edwin Smith and Michael Welsh. She also studied Interdisciplinary Art at NSCAD Public University in Nova Scotia. She likes to work in gold and grey and her pieces, Abundance and Creating Community were thought provoking and sensitive. She also has a bright future as a poet with her artistic entries Gentle Kiss and Poetry as Social Action.
Well known history lecturer and genealogist Dr. Jolene Bean has been sewing and making exquisite jewelry like ear-rings, bracelets and using sea glass. The first medium she uses is cloth to make totes, clutches, fabric bags rope baskets and rag dolls. She has perfected her skills after years of selling to Hamilton shops and at the Bermuda Dockyard Art Centre and the Island Shop, Hamilton. They were eye openers with vivid colours and patterns widely admired by the women in attendance who can make them priceless.
Kayla Jackson, painter and illustrator, was impacted during her involvement with the Clyde Best mural when she was stimulated by Barbara Dillas. After Kayla's sojourn at Savannah College of Art and Sheridan College the local influencers will see her continue to blossom. With exhibits in the Brederin show at BSOA, in the same week, she has a very bright future ahead of herself.
The warmth shown in her children's swimming scene captured our blue skies and waters with children bathing on a pink sand beach. This was complemented with a vibrant scene of two sisters standing with an abundance of loquats in the background. My attention was also captured when I spent quite a few minutes wondering what "Three generations of women preparing for a storm," were thinking.
Vanessa Turner was self-taught with additional skills learned from Sharon Mohamed [Wilson]. Her current works are a long way from her drawings on the family walls. She has developed this natural talent which will excite you with her vivid group portraits using charcoal. She added bold and captivating portraits to this great night. A Structural Engineer during the day, she has a passion for art. With her visual storytelling art displayed in New Jersey at the Akwaaba Gallery, this is another name you will not forget.
Willowbank Director Dr. Melvyn Bassett is excited with the new community image that is being developed to provide such activities to enhance the tourism product with food, music and art. If you fail to see this exhibition you will have missed the chance to salute and be inspired by "Six phenomenal female Somerset artists". It was indeed an exceptional show and I salute Mrs. Dillas and all of the women who displayed their talents. Commendations to Willowbank who have awakened a sleeping giant.
Dale Butler has added his first art review to his usual list of restaurant, music, theatre and book reviews. He can be contacted at daledbutler@gmail.com or 595-9841.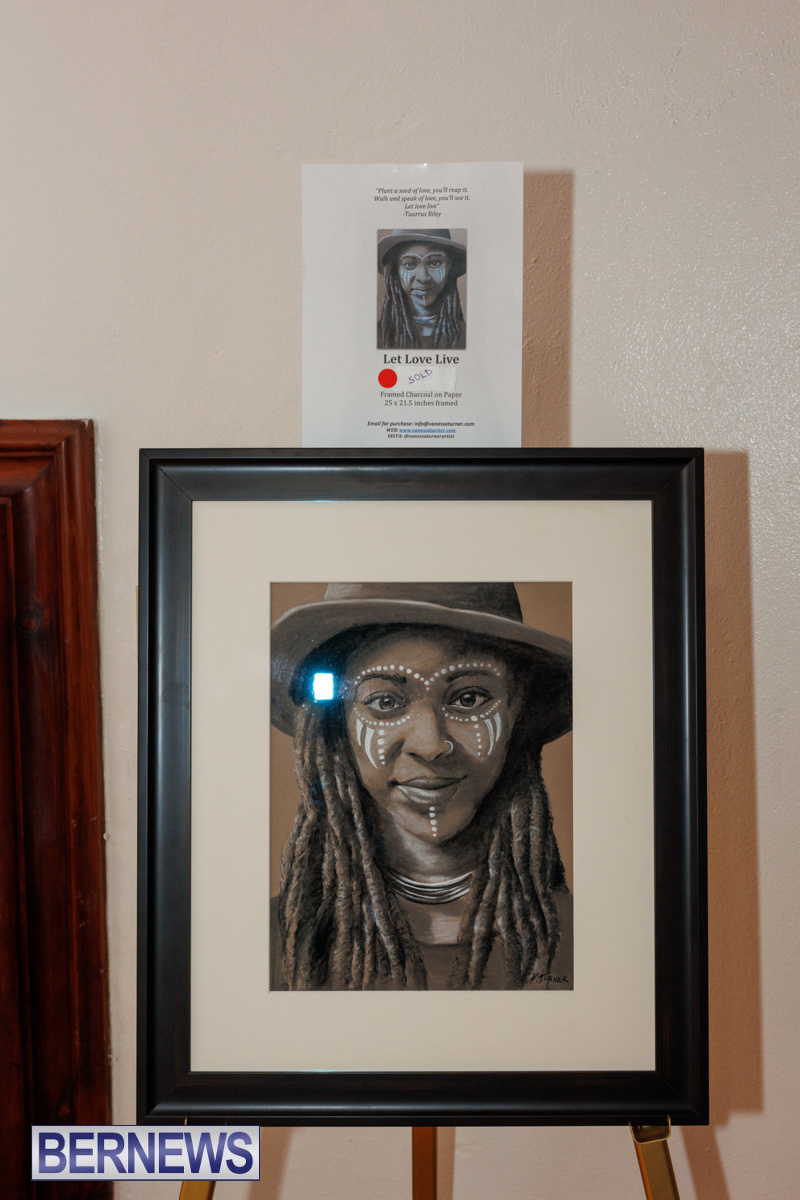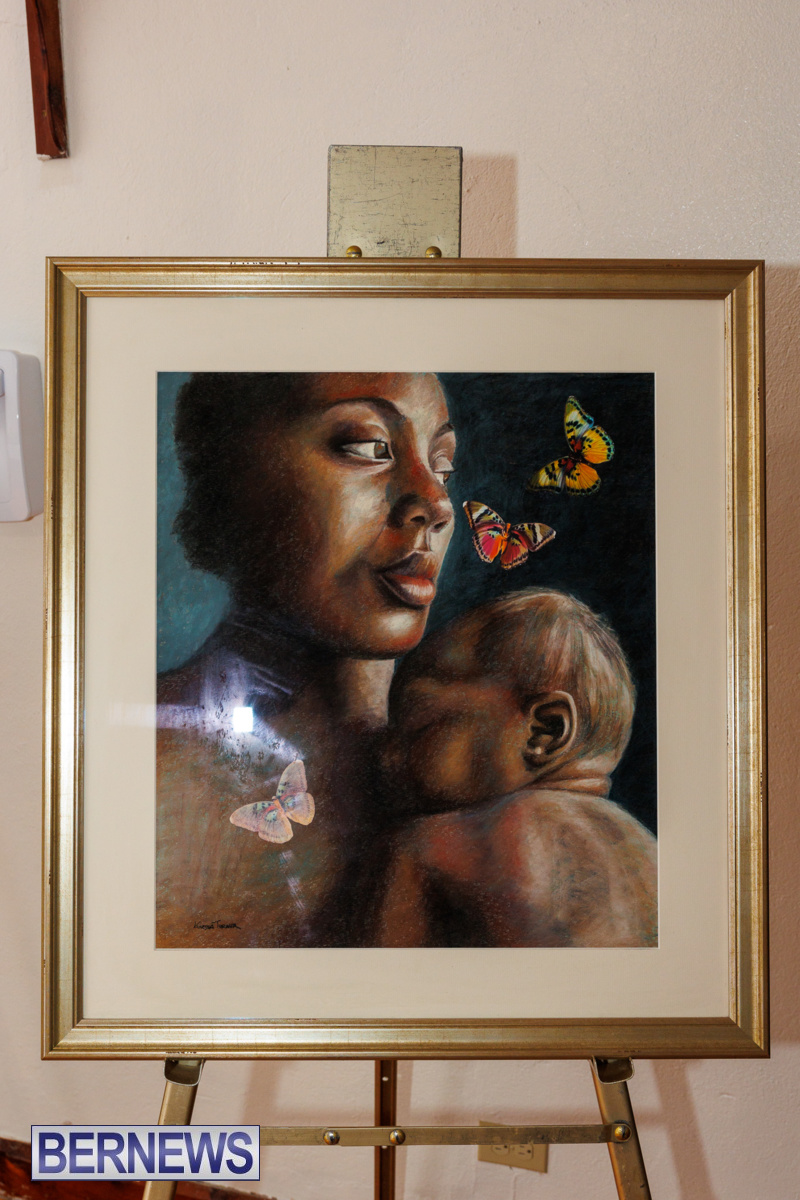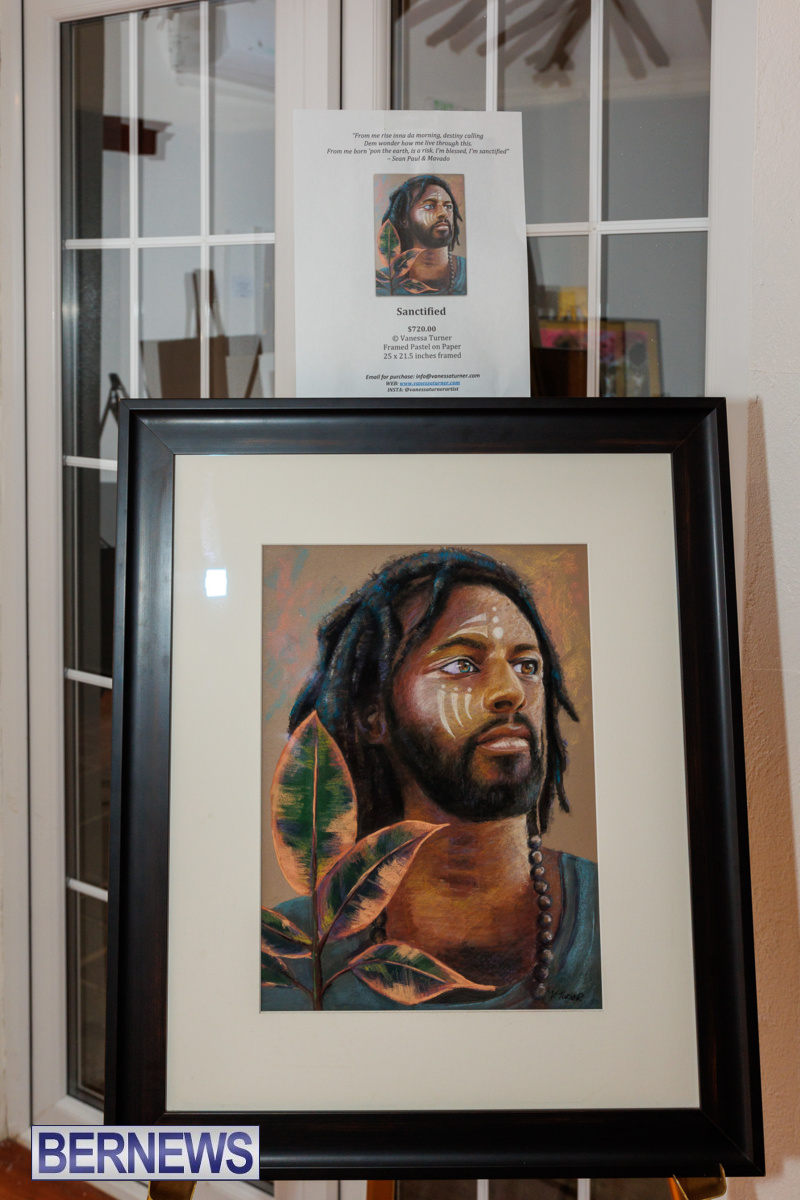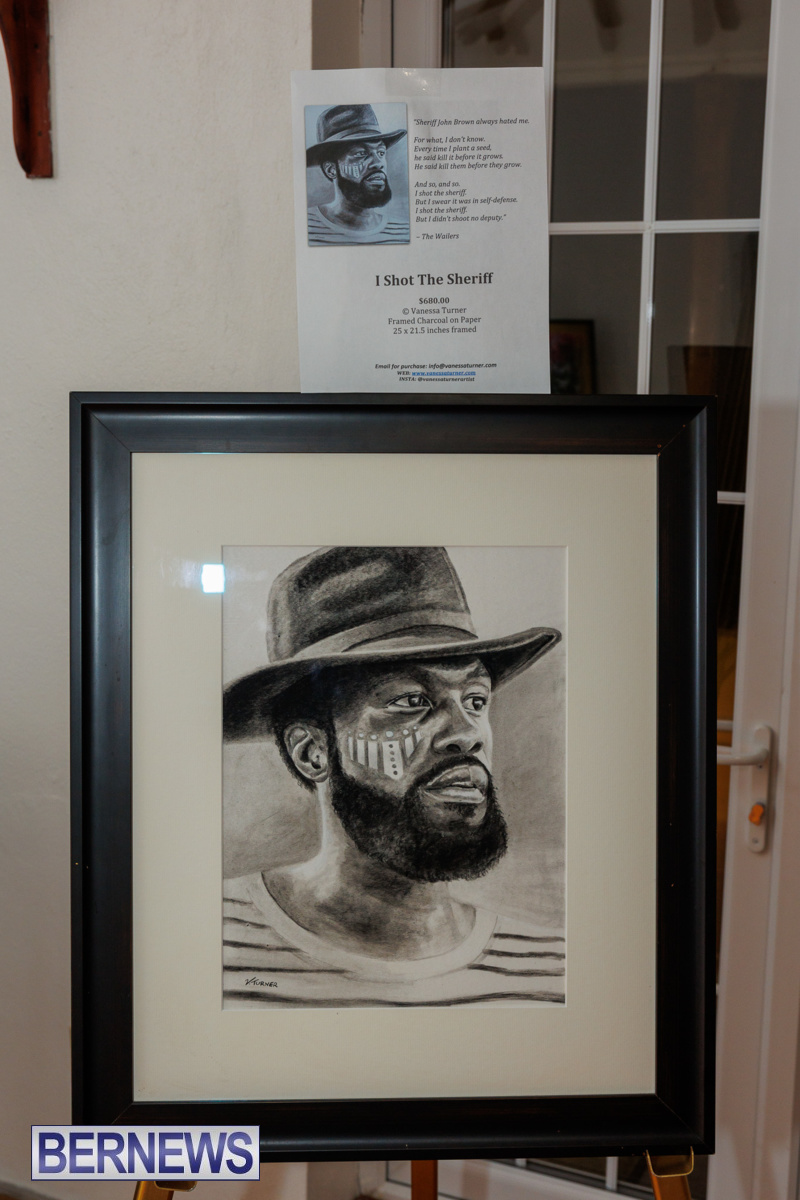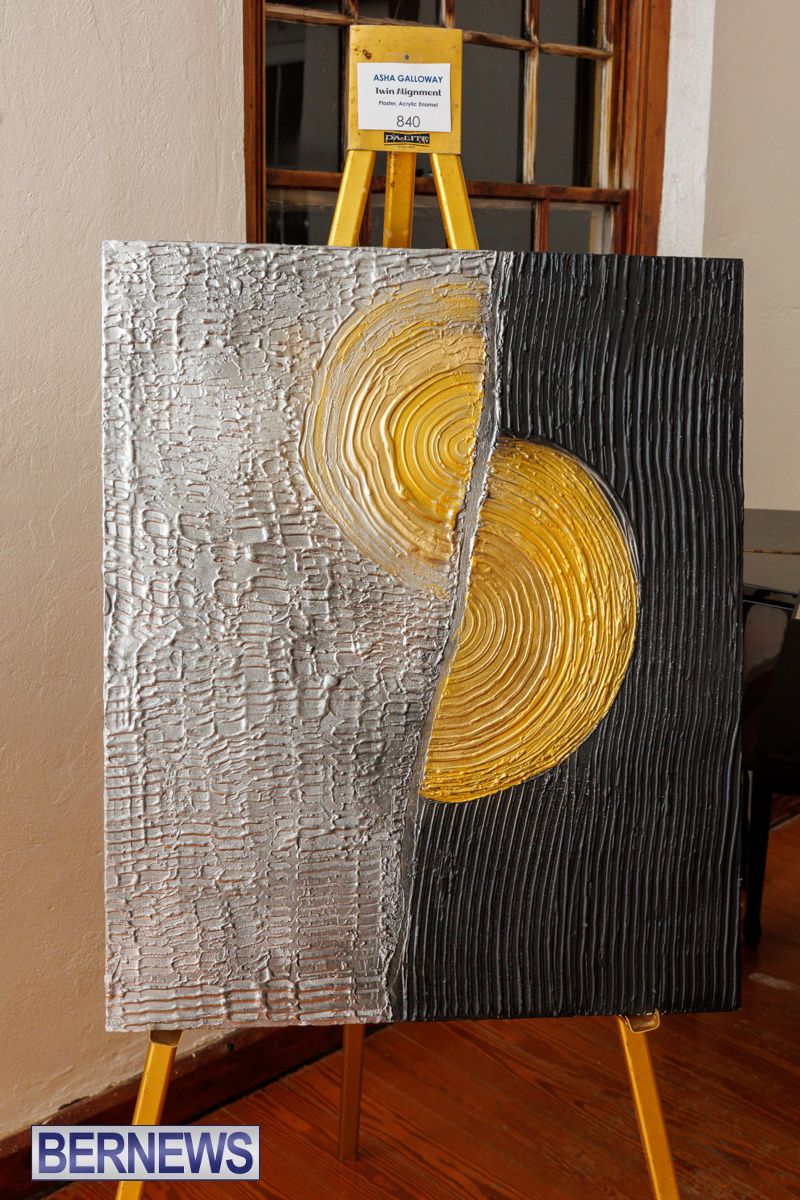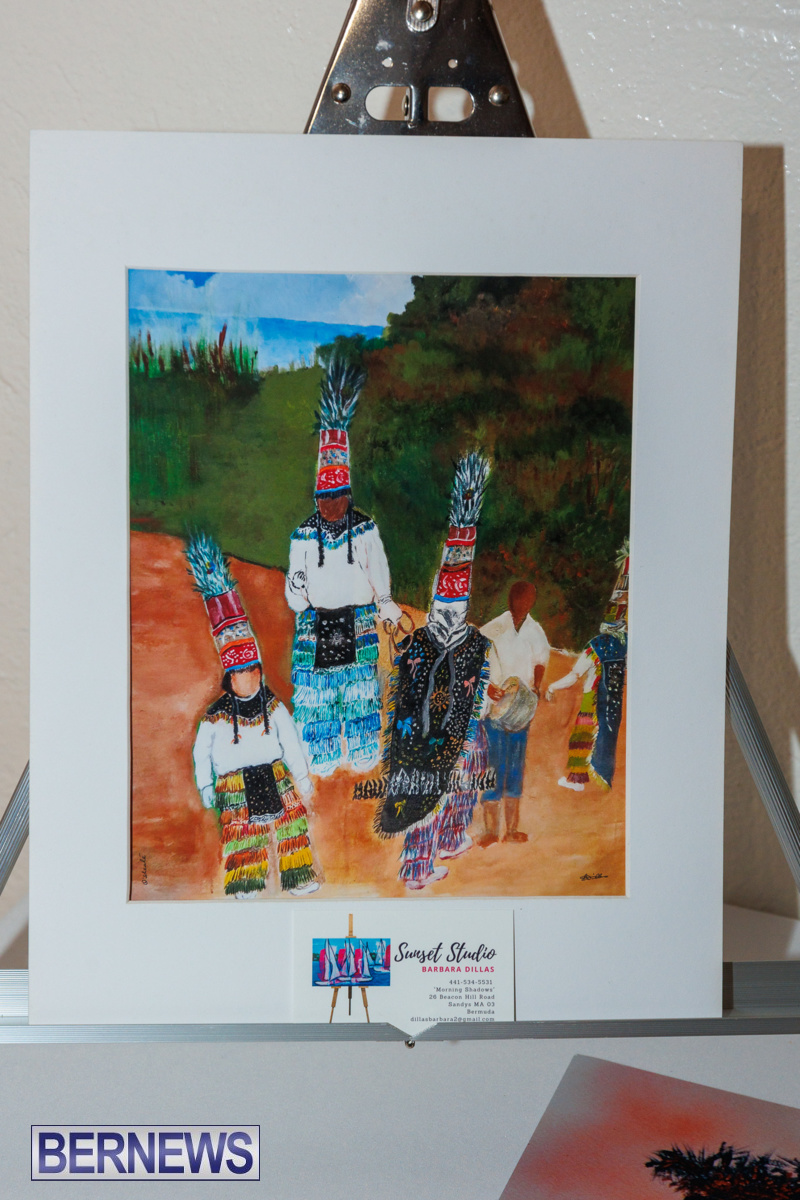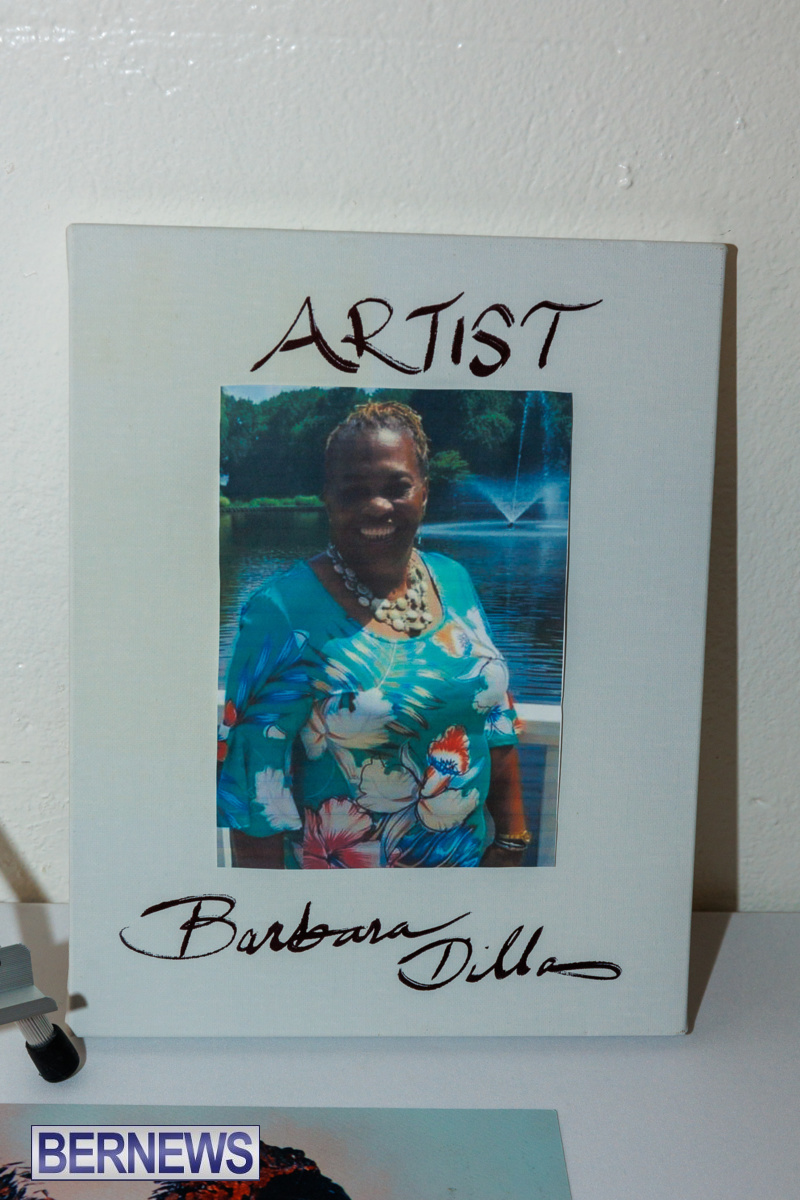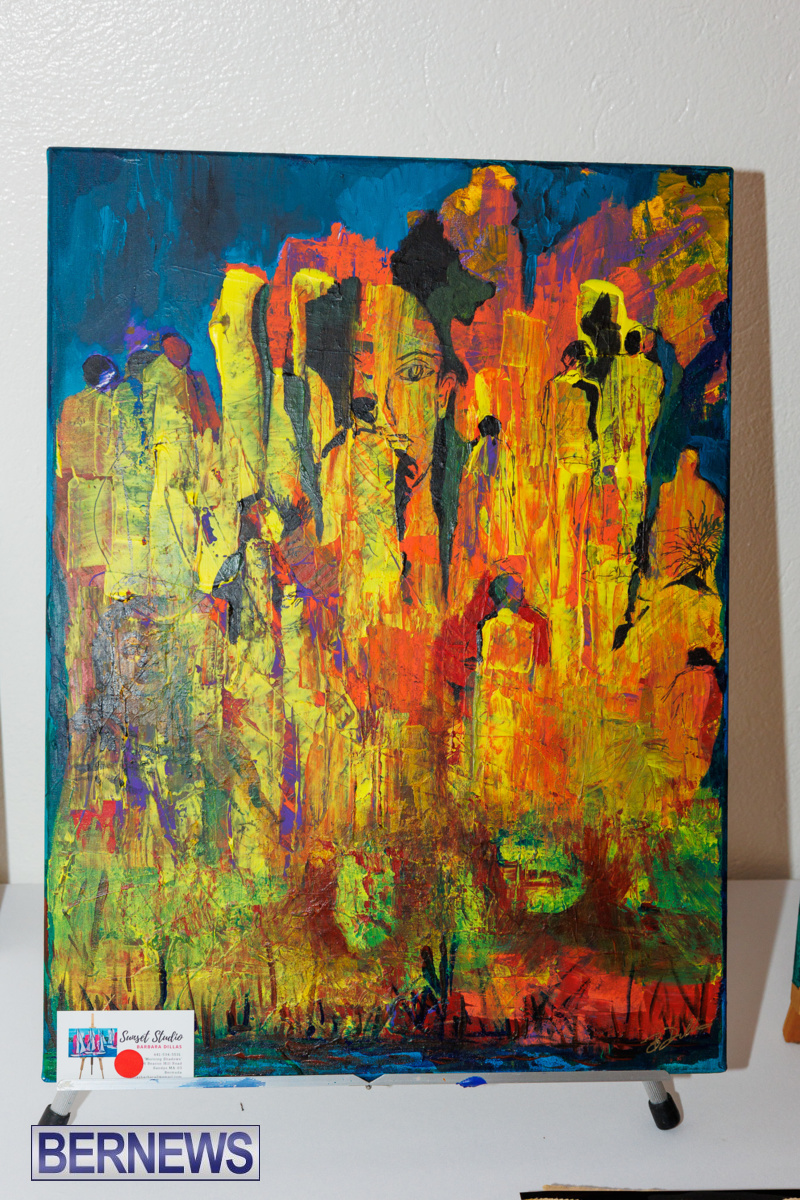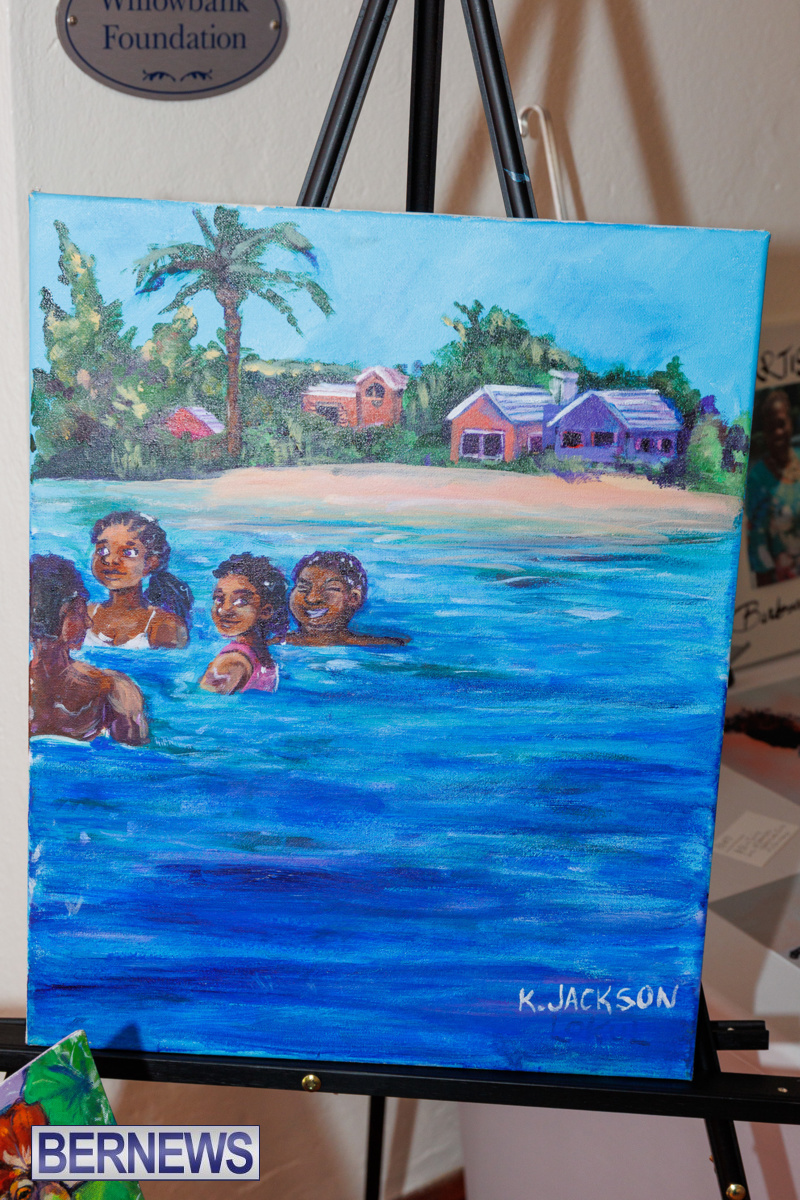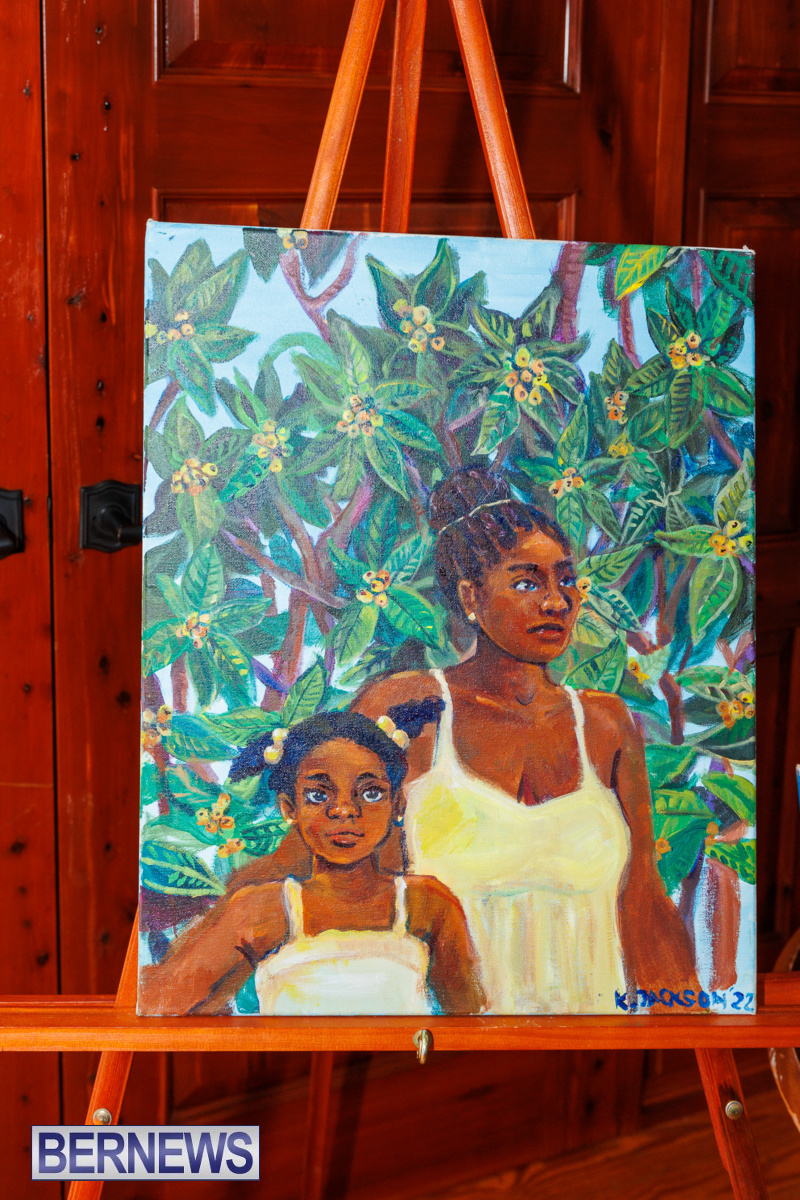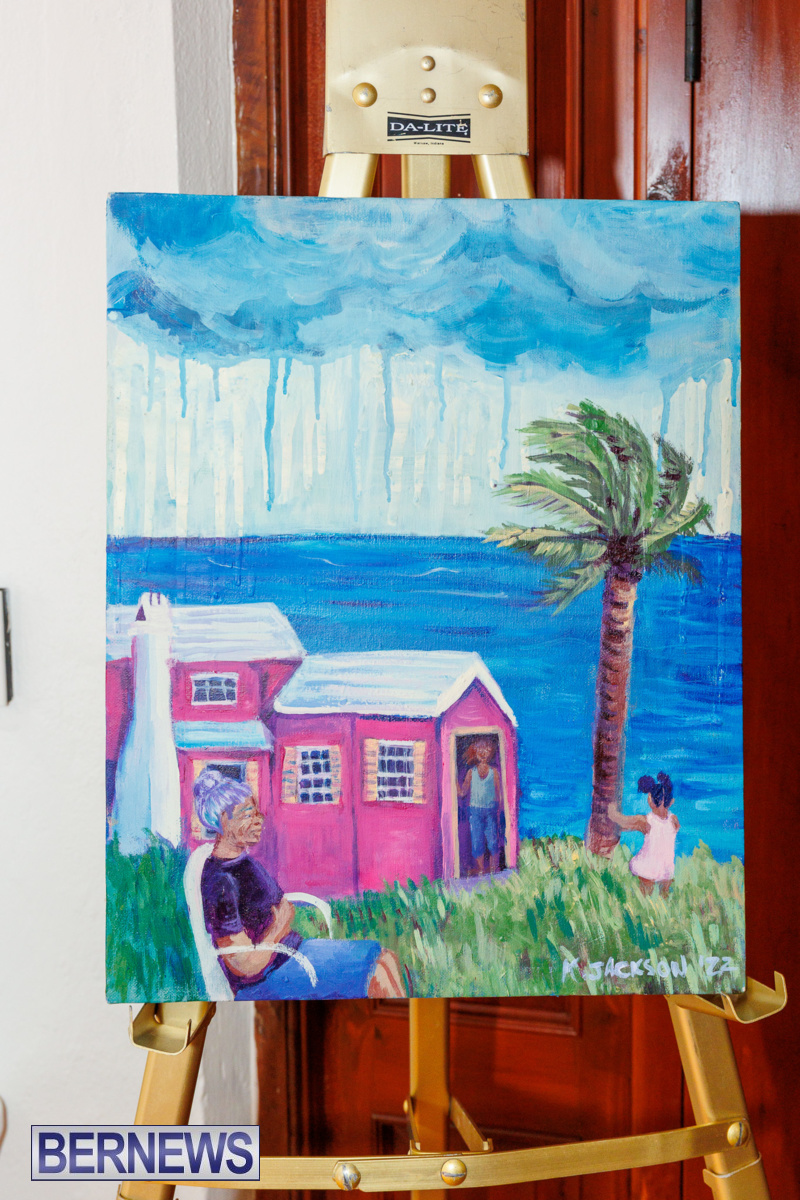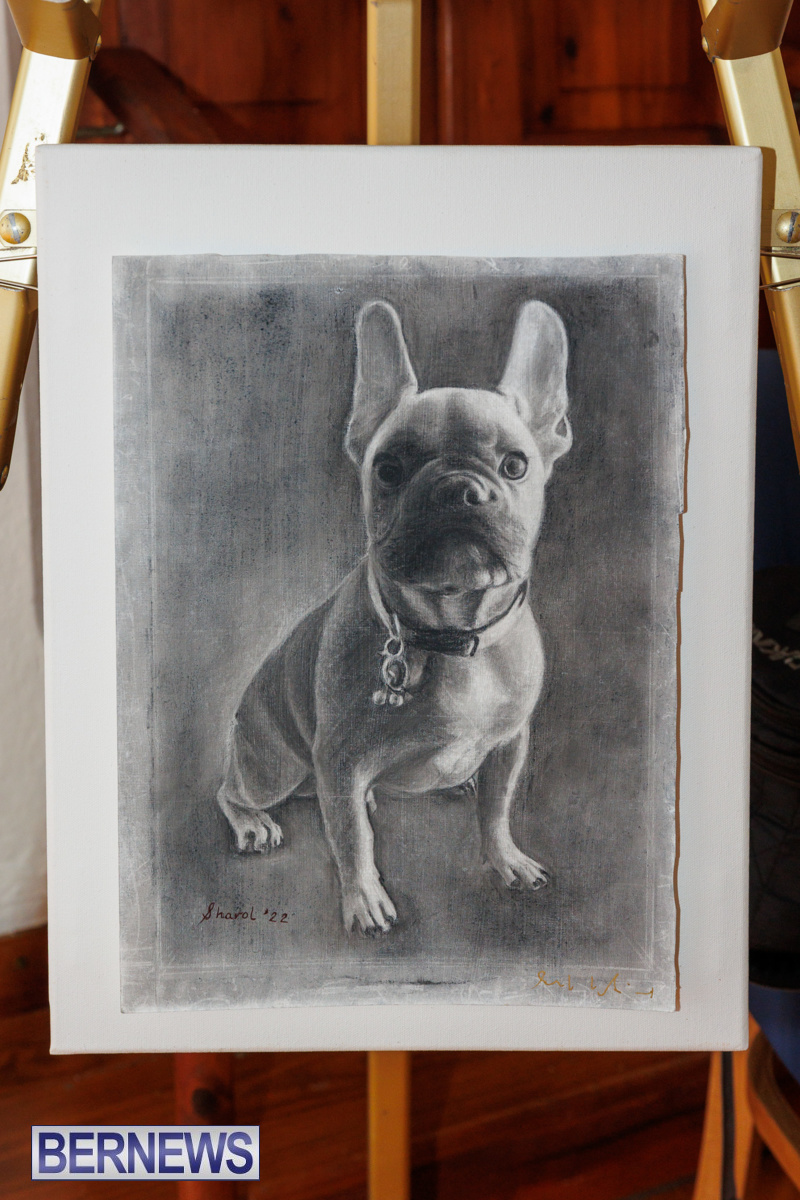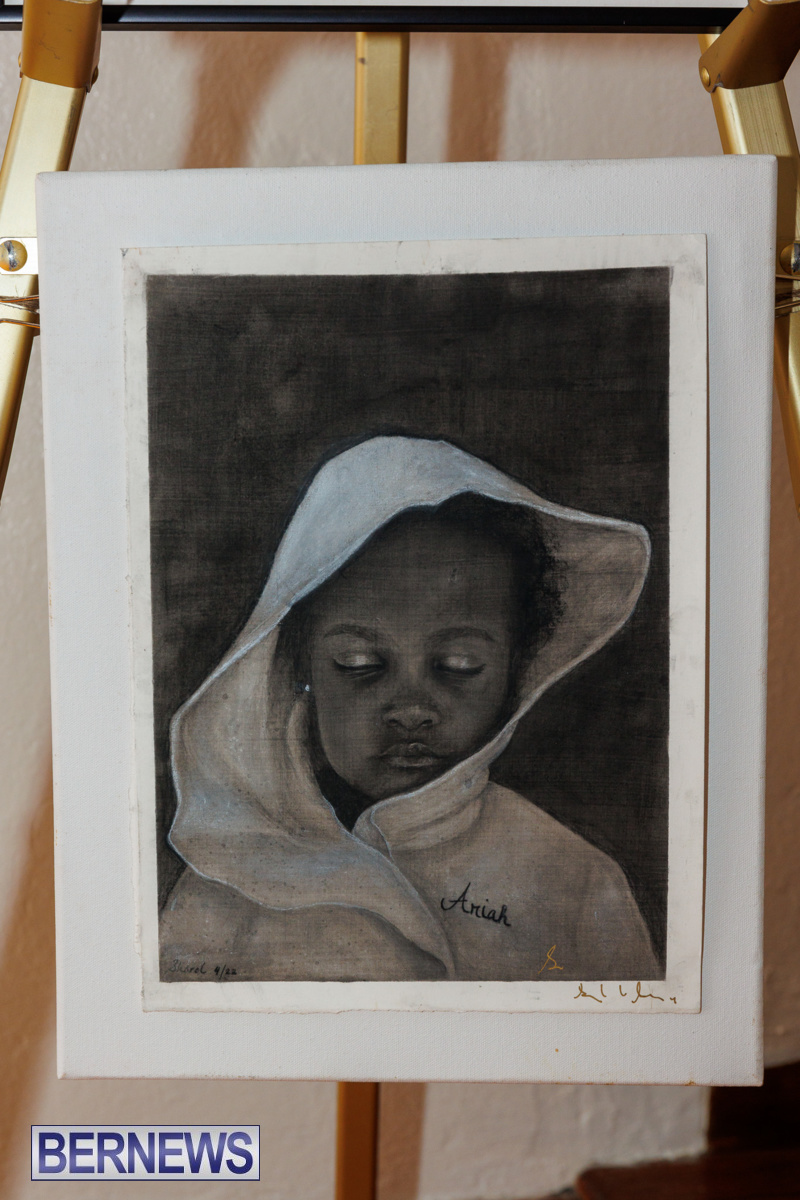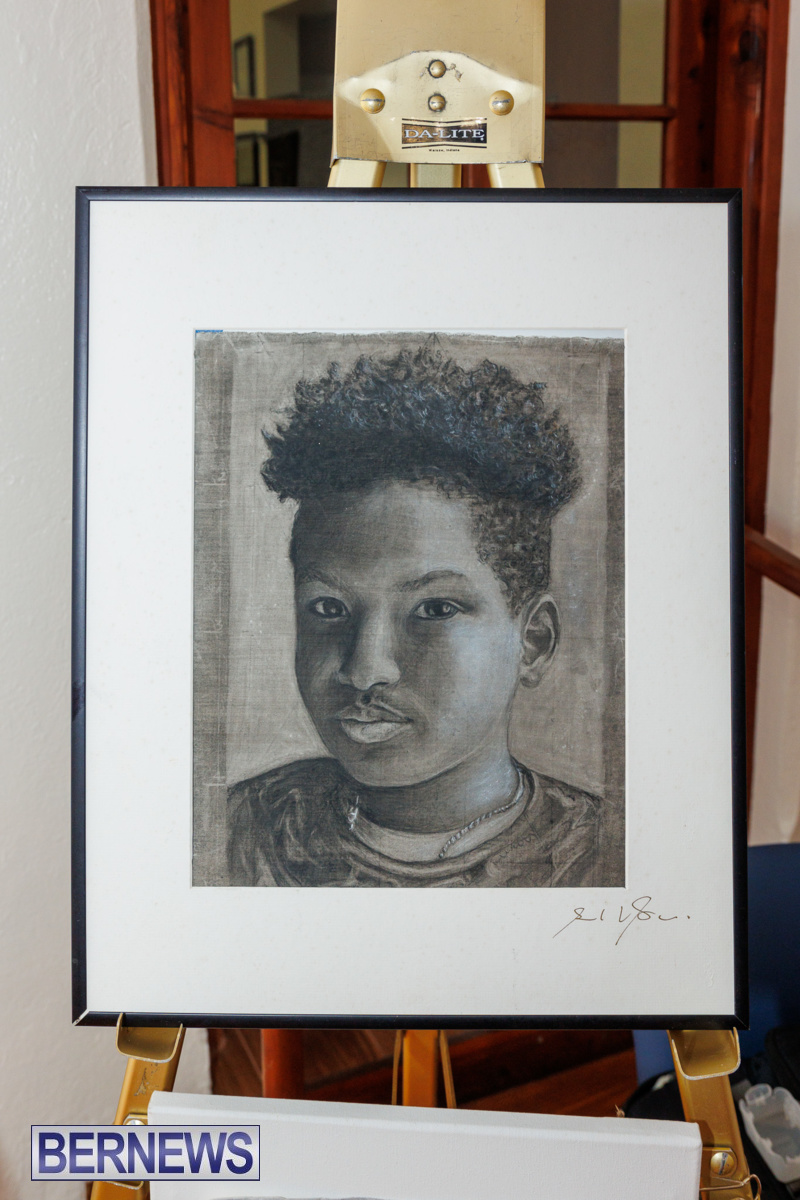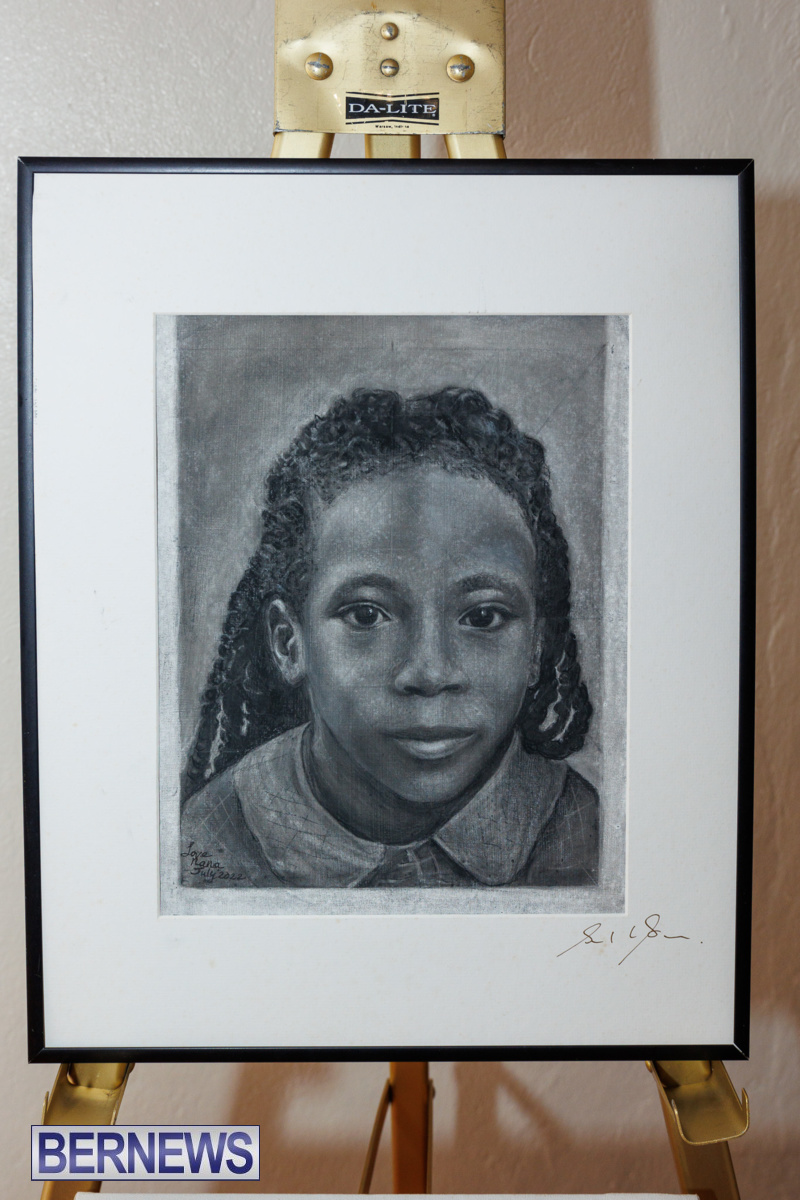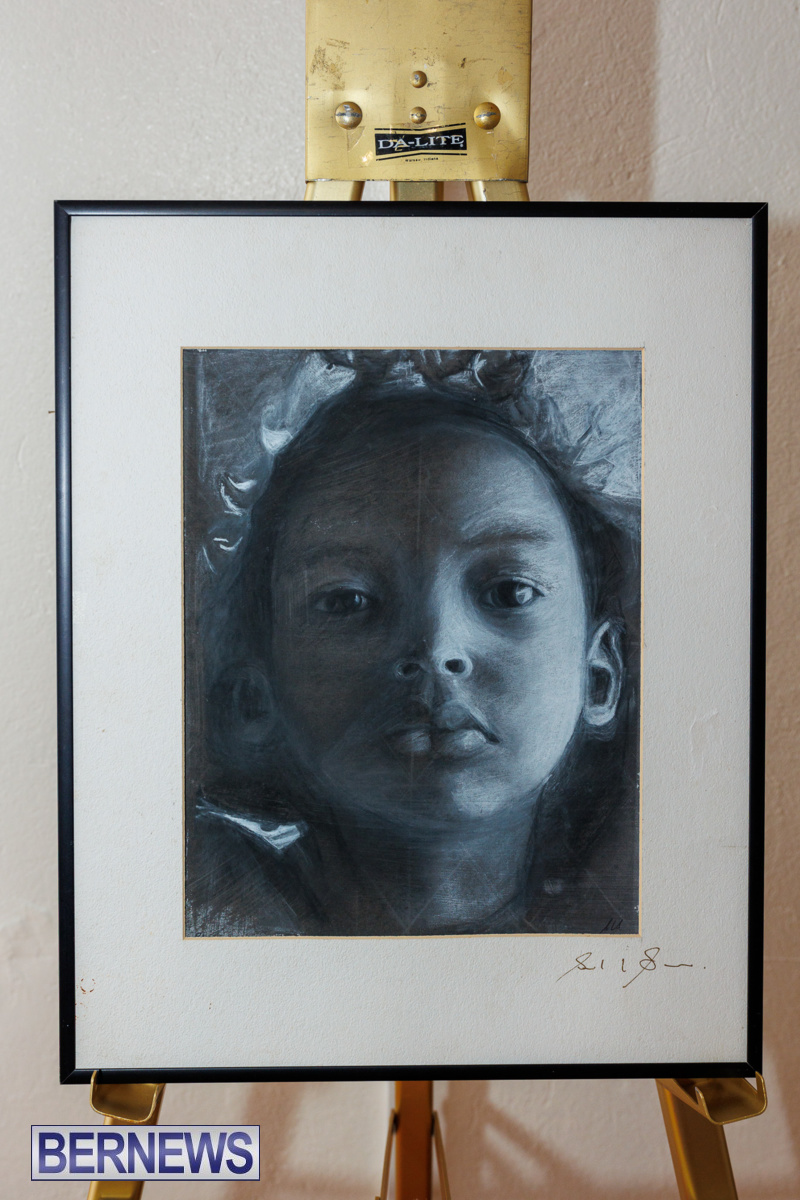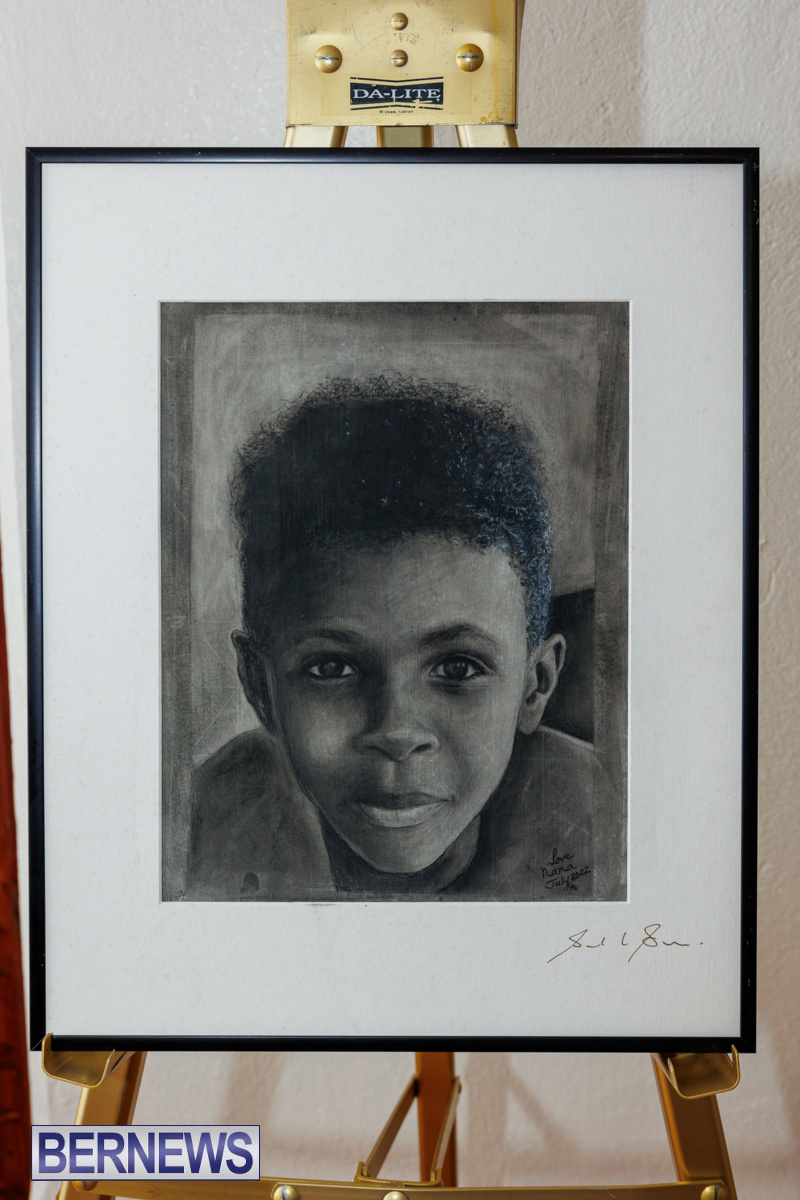 Read More About