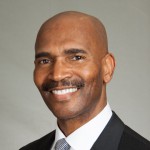 Patrick Tannock, CEO of AXA XL Insurance in Bermuda, recently shared his insights on the importance of Artificial Intelligence [AI] to the insurance industry, where AI is being used in the industry; where he sees the potential for it; and the impact that AI is expected to have on business.
Speaking to Managing Editor of Insider Engage, Meg Green, at the Bermuda Risk Summit last week, Mr. Tannock, who is also Chairman of the Association of Bermuda International Companies, said he believes that the future is bright for the use of AI in business."
"There is a big relationship in Insurance between Artificial Intelligence and Big Data," he said. "Artificial Intelligence is absolutely critical to optimizing the powers of Big Data and in Insurance those who can harness the data to get a better handle on predictability, will get a competitive advantage."
During the interview– which you can view here — he also discussed the need for the industry to attract, develop and promote diverse talent and be the best advocate of its own value proposition.
Read More About