The Bermuda Underwater Exploration Institute's [BUEI's] next 'Films at BUEI' screening will be 'Summer of Soul' on Saturday [April 22] at 7.00pm and 'Sharper' on Saturday, May 13th at 7.00pm.
Trailer for Summer of Soul
A spokesperson said, "Produced by Questlove of the band The Roots, Summer of Soul' is a breath-taking documentary about the power and resonance of music. The documentary includes performances from the 1969 Harlem Cultural Festival, which took place just one hundred miles south of Woodstock.
"The film includes footage of performances from talented artists such as Nina Simone, Gladys Knight, and Stevie Wonder. This powerful documentary shines a light on the history and importance of music as a tool for healing and action in response to times of unease.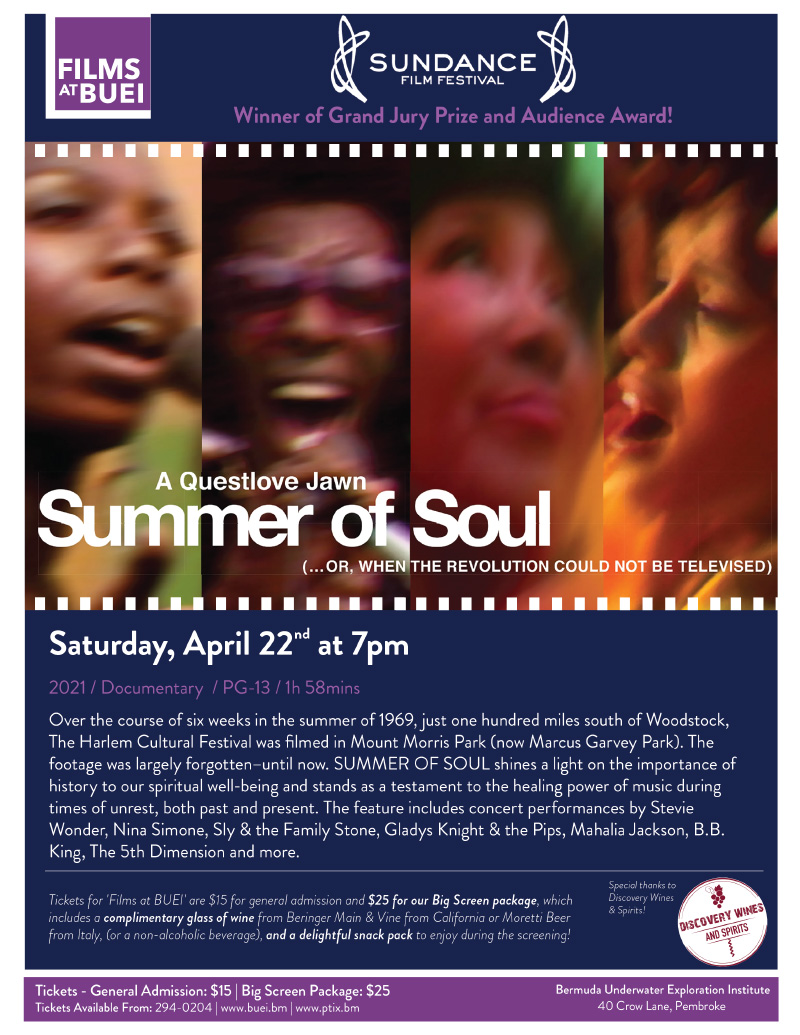 "On Saturday, May 13th at 7 PM, 'Films at BUEI' will screen the 2023 Crime/Drama 'Sharper' Starring Julianne Moore and John Lithgow, 'Sharper' is a unique, suspenseful, character-driven thriller set in New York City. Characters compete for riches and power in a high-stakes game of ambition, greed and jealousy that will keep you guessing up until the very end!
"Tickets for 'Films at BUEI' are $15 for General Admission and $25 for our Big Screen Package, which includes: a drink of choice [a complimentary glass of wine from California's own Beringer Main & Vine, an Italian Moretti Beer, or a non-alcoholic beverage] and a delightful snack pack to enjoy during the screening.
Trailer for Sharper
"Special thanks to Discovery Wines & Spirits!
"Visit www.BUEI.bm to learn more about 'Films at BUEI', explore our film lineup for May and purchase your tickets! Tickets can also be purchased via P-Tix by visiting www.PTIX.bm, by visiting our Oceans Gift Shop in person or by phoning 294-0204."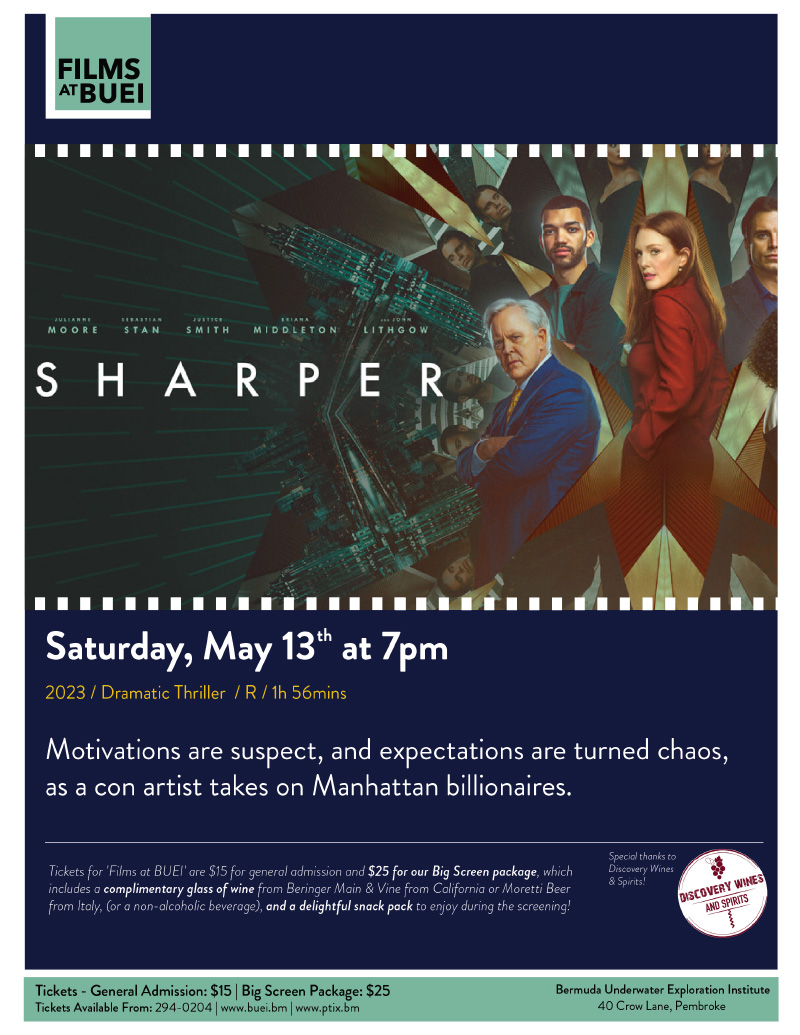 Read More About
Category: All, Entertainment, Films/Movies