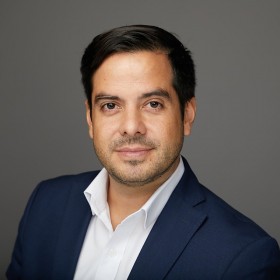 Apex Group has expanded its business relationship with Participant Capital Advisors, LLC to provide fund administration to its latest US fund, as well as depositary and banking services.
A spokesperson said, "Participant Capital is a real estate investment fund manager. Participant Capital managed vehicles provide wealth managers and their clients the ability to invest alongside institutional investors in large scale real estate development projects in the Sun Belt States. Participant Capital has awarded Apex Group an expanded remit to provide fund administration services to its latest US fund, the Participant Capital Sun Belt Multifamily Development Fund I. This fund is available to US accredited Investors. The fund is targeting $250 Million in capital commitments. The fund will be primarily invested in multifamily developments [i.e., apartment rental assets]. These will include low-high rise multifamily projects and to a lesser extent, mixed-use developments anchored by multifamily. The fund will invest in projects located in the Sun Belt states with a particular emphasis on the state of Florida.
"Apex Group was initially appointed in 2022 to provide fund administration services to Participant Capital's Luxembourg domiciled funds and now, will also provide depositary and banking services in Luxembourg, via subsidiary EDB. EDB is one of the largest independent providers of depositary services in Europe for regulated UCITS and alternative funds with $193.8bn Assets under Depositary and $26.7bn Assets under Custody [as of March 31, 2023].
"These services will be delivered via a single relationship with Apex Group's growing Miami office, which offers the Group's full single-source solution to asset managers, financial institutions, private clients and family offices, with a focus on the delivery of services to clients in the Miami, Florida and Latin American markets."
Alex Contreras, SVP Business Development at Apex Group comments: "We are pleased to announce that our highly skilled teams will continue to work as an expert support function for Participant Capital's latest US fund, Sun Belt Multifamily Development Fund I. We are proud to also deliver additional service solutions for their Luxembourg vehicles, that run seamlessly alongside their existing fund administration requirements. Apex Group's Miami presence continues to enable us to better share our global experience and outlook to support our clients locally and drive their operational efficiency."
Felix Haydar, Operations Director, Participant Capital further adds: "We have been impressed by the responsiveness and flexibility of Apex Group's Miami team and are pleased to further expand our relationship with them. By outsourcing our fund administration, depositary and banking requirements to Apex Group, we can focus on growing our business and expanding our real estate fund offerings to a wider range of investors."
Read More About