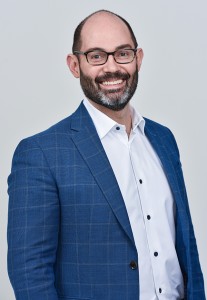 SiriusPoint Ltd., a global specialty insurer and reinsurer, appoints Nestor Lopez to Executive Leadership Team as Chief Technology Officer.
A spokesperson said, "Mr Lopez was most recently Chief Information Officer, and replaces Darryl Siry. Mr Siry will be leaving SiriusPoint at the end of June, after a handover period, to pursue other career opportunities.
"Mr Lopez joined SiriusPoint in 2022 as CIO reporting to Mr Siry. Mr Lopez takes on leadership of the IT team, reporting to Scott Egan, Chief Executive Officer at SiriusPoint. He is responsible for building out SiriusPoint's data capabilities, as well as developing and maintaining an efficient, effective, and scalable operating platform for the Company.
Mr Egan commented: "The quality and accessibility of our data is central to SiriusPoint's strategy and best-in-class aspirations. I look forward to continuing to work with Nestor as we further develop our data and tech capabilities. It is a pleasure to announce his promotion and to recognize the talent we have at SiriusPoint."
He continued: "Darryl leaves with our best wishes for the future: the IT function and team have thrived under his leadership, and he has been a valuable and active member of the Executive Leadership Team."
"Mr Lopez has over two decades of business transformation experience leveraging technology in the Insurance and Financial Services sectors. Prior to SiriusPoint, he served as CIO at Coaction Specialty Insurance [formerly known as ProSight Specialty Insurance]. Previously, Mr Lopez held various leadership roles in information technology and operations, at CNA Insurance, Fireman's Fund Insurance Company / Allianz Group and General Electric."
Read More About