'The Ocean They Inhabit: Photographs by Andrew Stevenson' is now open at the Bermuda National Gallery.
A spokesperson said, "The exhibition, which is sponsored by Butterfield, presents a series of underwater photographs and a short film by internationally renowned Bermuda-based marine researcher, photographer and filmmaker Andrew Stevenson which underscore the importance of ocean conservation.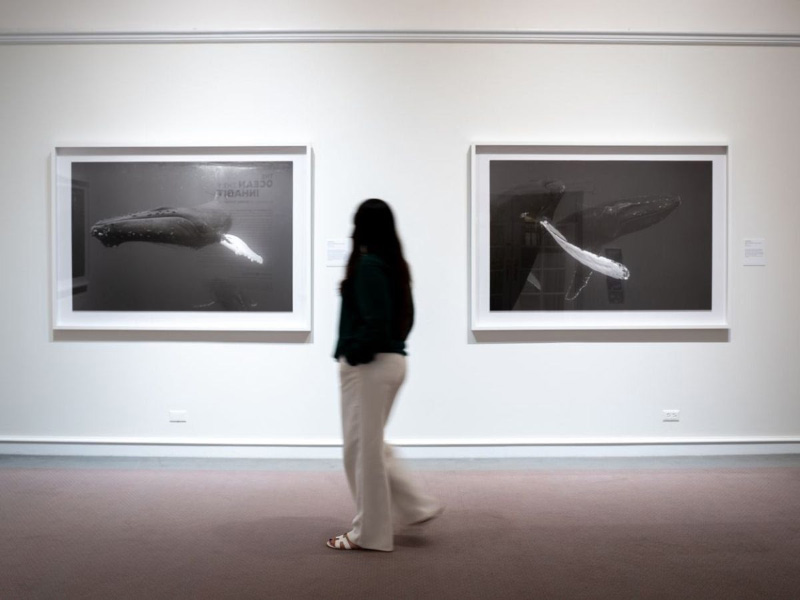 "June is National Ocean Month and to celebrate the Bermuda National Gallery will be hosting a talk by Andrew Stevenson on Tuesday, June 6 in which he will be discussing the behaviour of humpback whales in Bermuda's waters. Tickets are $20 for BNG members and $35 for non-members and can be purchased at www.bng.bm."
"Seventeen years ago, I had my first up close and personal encounter with a humpback whale in the water. It changed the course of my life." says Andrew Stevenson.
"I've since produced two documentary films, published two books, co-authored papers published in scientific journals, and identified more than 2,000 individual whales in Bermuda waters by the unique color pigmentation on the underside of their tails. The humpbacks have become a major part of my life, and in turn, l have learned much about the social complexity of their lives.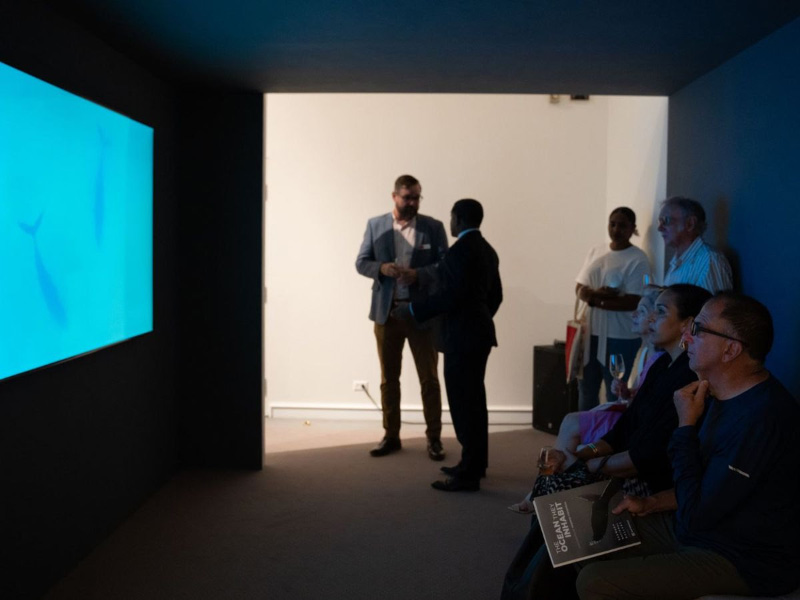 "Over the years I've realized that my best encounters are initiated by being passive, letting the whales come to my boat with the engine off. With an annual research permit from the Department of Environment and Natural Resources, I can experience the humpbacks in their element.
"My black-and-white series of photographs of humpbacks were taken in deep water with no upwellings or particulate in the water column, giving these images an unusual clarity. It takes hours of being passive, staying close to the boat, and letting the whales approach me to obtain these images showcasing the natural beauty of these marine mammals."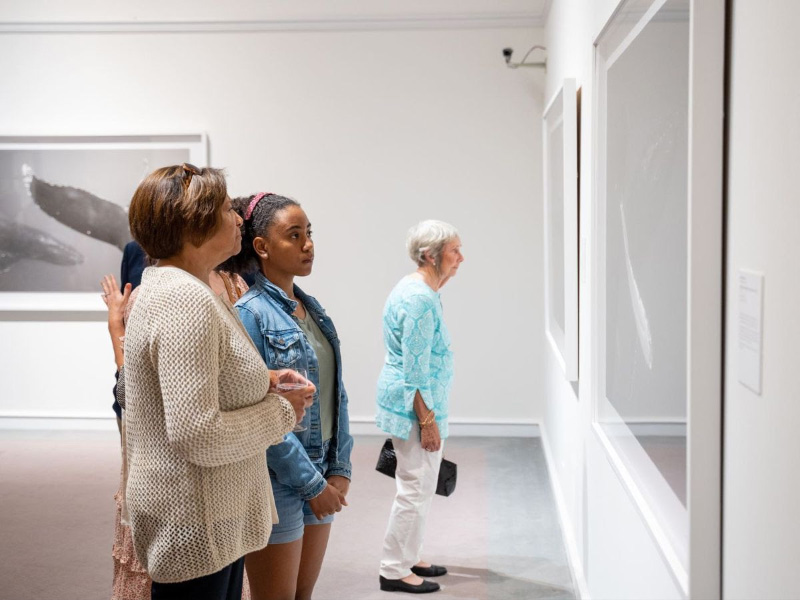 The Ocean They Inhabit: Photographs by Andrew Stevenson is on display at BNG through to September 23 and is free to the public. The exhibition is sponsored by Butterfield.
Read More About
Category: All, Entertainment, Environment, News