[Written by Stephen Wright]
Bermuda's bowling team have claimed their third and fourth medal at the Special Olympics World Games in Berlin today [June 24].
Patrick Thomas won silver in the men's singles -D52, with scores of 107, 76 and 112 for a total of 295 pins.
Wayne Smith secured bronze in the men's singles – D49, with scores of 35, 43 and 62 for a total of 140 pins.
Yesterday, Bermuda bowlers Alshauntae Symons won gold, and Tiannai Lowe claimed bronze.
Bermuda's team have now won eight medals at the Special Olympics, which started last Saturday [June 17].
A team of 19 athletes are representing Bermuda at the Special Olympics in athletics, bowling, equestrian, swimming and tennis.
It is the first time Germany has hosted the event, which involves 7,000 athletes competing in 24 sports.
Bermuda won eight medals at the previous Special Olympics in Abu Dhabi, United Arab Emirates, in 2019.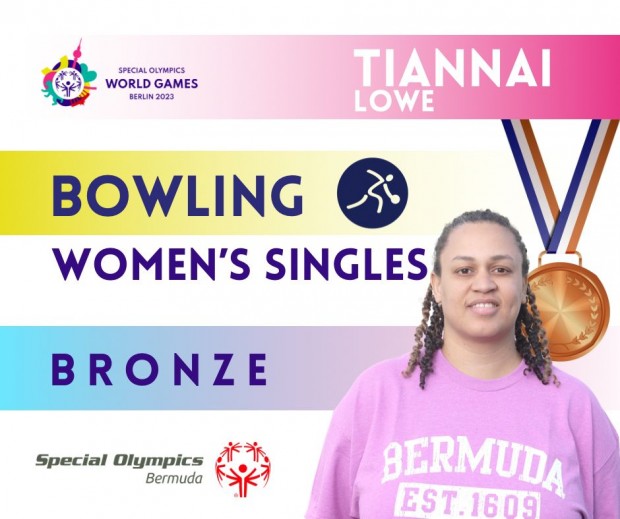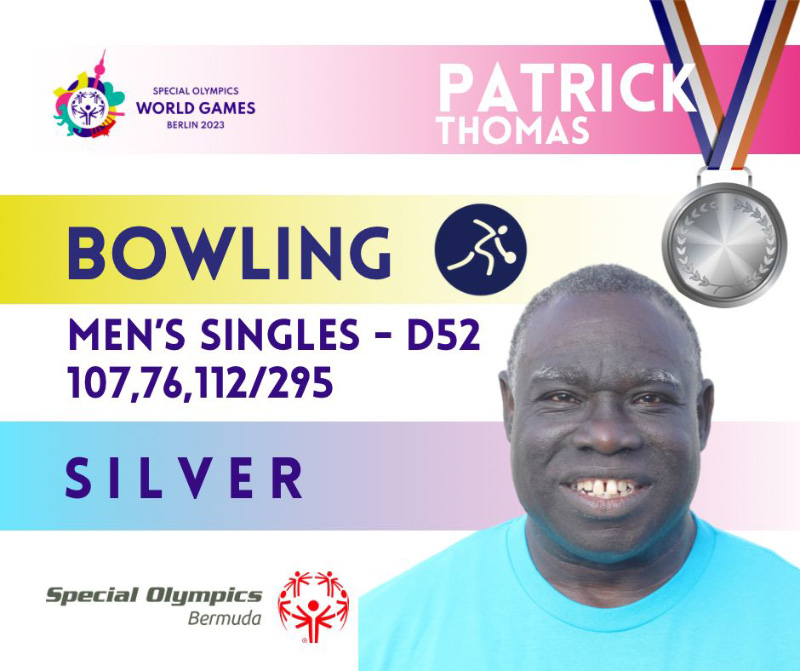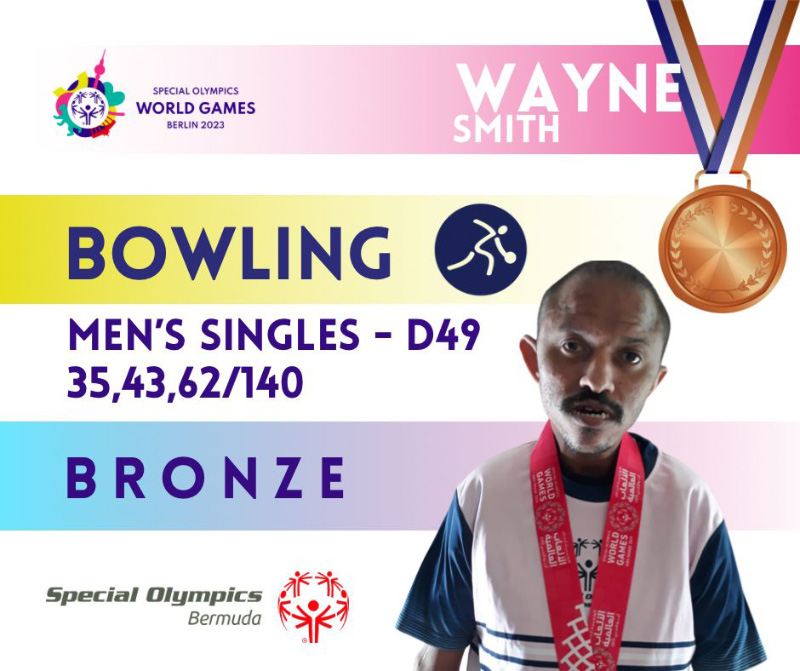 Read More About