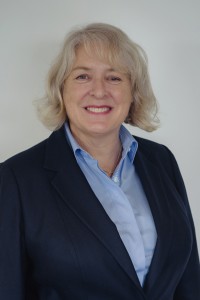 Legal & General today announces the appointment of Caroline Foulger as an Independent Board and Committee Member for Legal & General's Bermuda based companies, global reinsurance providers for pension risk transfer businesses.
A spokesperson said, "Caroline is a non-executive director with extensive experience in the financial services industry. She is a former partner of PwC Bermuda where she both led the insurance practice and was a member of the firm's global industry leadership team.
"Caroline has lived and worked in Bermuda for over thirty years, primarily with global insurance and reinsurance entities.
"She is an experienced Audit Committee Chair for both US and UK listed entities and has also been a champion of diversity and inclusion at both PwC and on several of the boards on which she has or continues to serve.
"She served until 2022 on the Board of the FTSE listed Hiscox Ltd and currently has a non-executive portfolio of both listed and unlisted entities in insurance, investments and private equity companies.
"Caroline replaces Derek Stapley who is stepping down in April after a maximum nine years' service."
Tim Stedman, Chairperson of Legal & General Reinsurance and Legal & General Group Chief Actuary said: "We are delighted to welcome Caroline as the new Independent Board and Committee Member at Legal & General Reinsurance. As a highly respected figure within the Bermudian financial services community, her extensive experience of the global insurance and reinsurance industry, will be invaluable in delivering the next stages of our growth strategy.
"On behalf of Legal & General, I would like to thank Derek for his hard work and dedication to the company and wish him all the best for his future endeavours."
Caroline Foulger said: "I am very excited to be joining the boards and committees of Legal & General Reinsurance at such a pivotal point. Legal & General is well known for its focus on culture and its social purpose, and this resonated very clearly to me during the meetings I have held with them in both Bermuda and London. I look forward to contributing to the future success and growth in Bermuda."
Derek Stapley, outgoing Independent Chairperson of the Audit, Risk and Compliance Committee said: "It has been a privilege to have been part of Legal & General Reinsurance's journey for the past nine years. I have had the pleasure of watching the company grow from a start-up to a thriving, substantial presence in the life insurance sector, with a strong and impressive culture.
"Legal & General plays an important role in Bermuda's international business pillar while also contributing to the island through its community outreach programmes. As I step down, I believe the company is in a position of real strength and I wish Caroline and the board all the best in this next chapter."

Read More About