The Bermuda Institute of Ocean Sciences, a unit of Julie Ann Wrigley Global Futures Laboratory and School of Ocean Futures at Arizona State University, has announced funding support for deep-sea research and education training for Bermudians.
A spokesperson said, "The funding is led by a charitable grant from the Global Atlantic Re foundation, which is sponsored by Global Atlantic Financial Group [Global Atlantic], a leading insurance company meeting the retirement and life insurance needs of individuals and institutions.
"The project will generate additional measures of deep-sea biodiversity around Bermuda from depths of 300 – 1,700 m and focus on a specific area that has been identified as a biodiversity hotspot for mobile predatory fishes which includes species that are threatened or associated with commercial fisheries."
Dan O'Shea, Chief Administrative Officer at Global Atlantic, said, "BIOS is playing an integral role in understanding and protecting the bio-diversity of waters surrounding Bermuda, which is something Global Atlantic is proud to support.
"Along with education and entrepreneurship, the environment is a central cause for support from our Global Atlantic Re foundation, and BIOS is second to none in that arena."
The spokesperson said, "A research team from BIOS are collecting and analyzing data from the ocean depths that will inform the final blueprint. Led by Research Fellow Dr. Tim Noyes, the project uses specialized video cameras along with water column sampling to gain first-ever insights into sharks and other mobile fishes that live at depths up to 3,500 meters.
"Although good data sets exist for understanding the biodiversity of Bermuda's coral reefs, most of Bermuda's marine environment is deep, open ocean and the challenge of collecting data in these remote habitats has largely sidelined them from previous biodiversity assessments."
Dr. Noyes said, "If you are looking to protect areas that are diverse, then deep-sea areas also need to be included in that thinking.
"Even if they're not as diverse as some of the coral reef systems, they still are rich with species. Whether they're endemic or unique to those systems, the likelihood is 'yes' because it's an extreme environment."
The spokesperson said, "BIOS will work in concert to share results as core signatory to the Bermuda Ocean Prosperity Programme, an initiative of the Bermuda government in partnership with BIOS and the Waitt Institute. A central component of BOPP is the implementation of a Marine Spatial Plan that will place 20 percent of waters within 200 nautical miles of the coast in marine protected areas."
Dr. Noyes said, "Part of BOPP's objectives include the development of a shark management plan.
"That is where this project fits in––generating data sets that will then be provided to the Government of Bermuda, which can be used during the evaluation process for setting locations for marine protected areas or modifying boundaries to include new hotspots."
The spokesperson said, "Additional funding for the project is provided by and R&Q Insurance Holdings Ltd. [R&Q], a Bermuda headquartered global specialty insurance company. "R&Q is pleased to once again partner with BIOS on a project which combines ground-breaking research with real-world training for aspiring young Bermudians, resulting in practical information useful in managing our Ocean environment.
"The deep-sea biodiversity project is the second project where R&Q has collaborated with BIOS in the interest of greater environmental consciousness and protection. We-continue to be impressed with the work of the BIOS organization and hope our combined efforts lead to greater understanding and protection of Bermuda's – and the wider World's – critical deep-sea ocean environment.
"Project collaborators include, Kaitlin Noyes, BIOS's director of education and community engagement. Through BIOS's Bermuda Program, Noyes has selected two Bermudian students to support the project and train in deep sea research. The Bermuda Program offers a unique opportunity for approximately 10 Bermudian students annually, ages 18 and older, to broaden their knowledge of marine and atmospheric sciences and learn about the daily operations of an active research station.
"Since 1976 more than 200 young Bermudians have taken part in the program with many applying their summer experiences toward further university studies and for some, careers as professional scientists. Morgan Rossiter, a junior at the University of Hawaii at Manoa studying marine biology and psychology and Yukia Hall, completing her associate degree at Bermuda College, both joined the project in June."
Dr. Noyes said, "Every time we deploy the deep-BRUVS we're helping to fill a critical knowledge gap," Noyes said. "We are excited to continue to gain a better insight regarding this deep-sea biodiversity hotspot."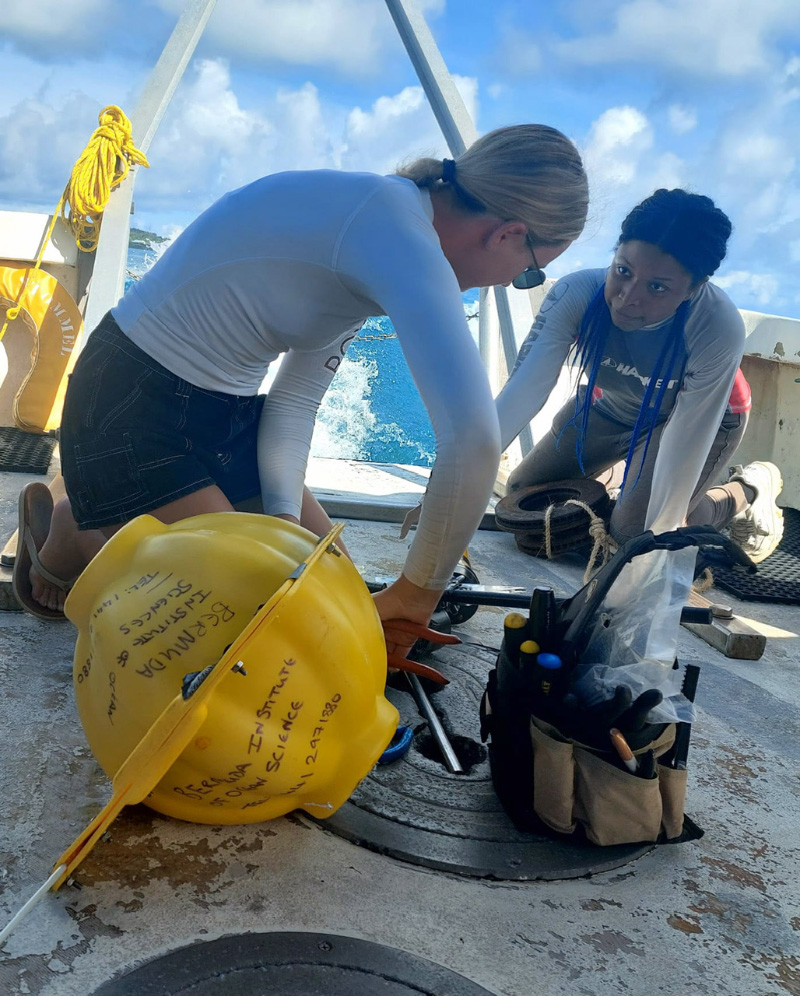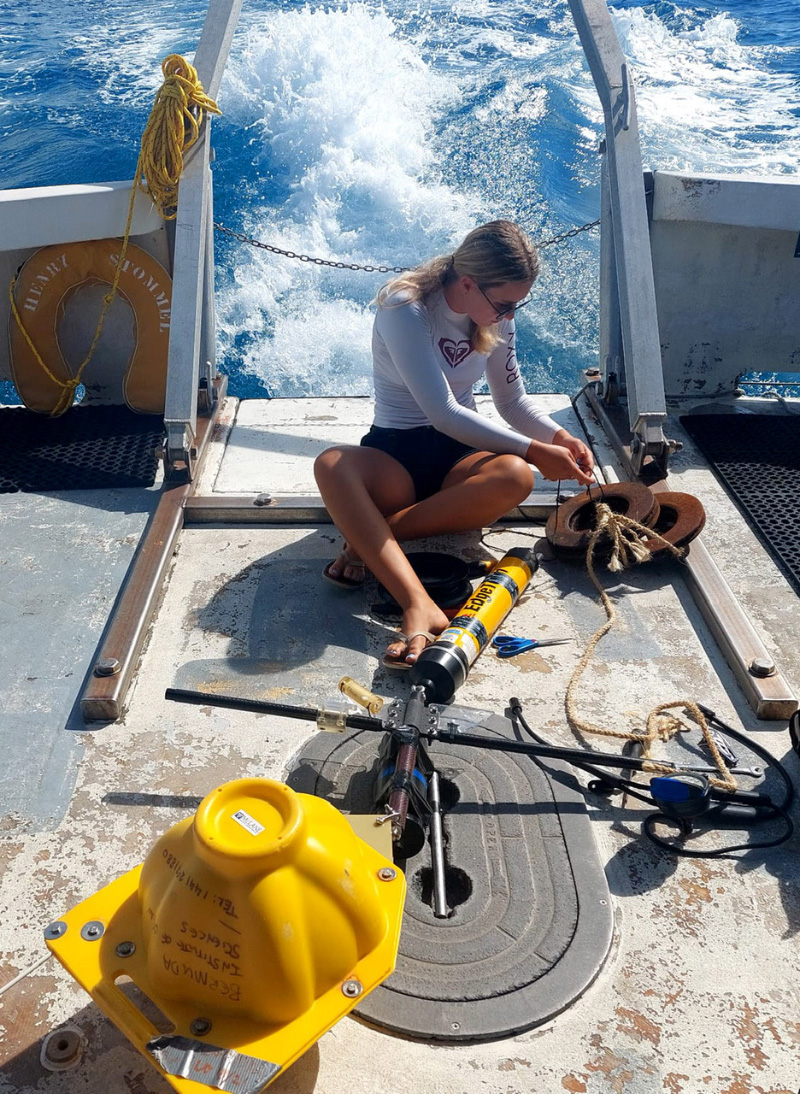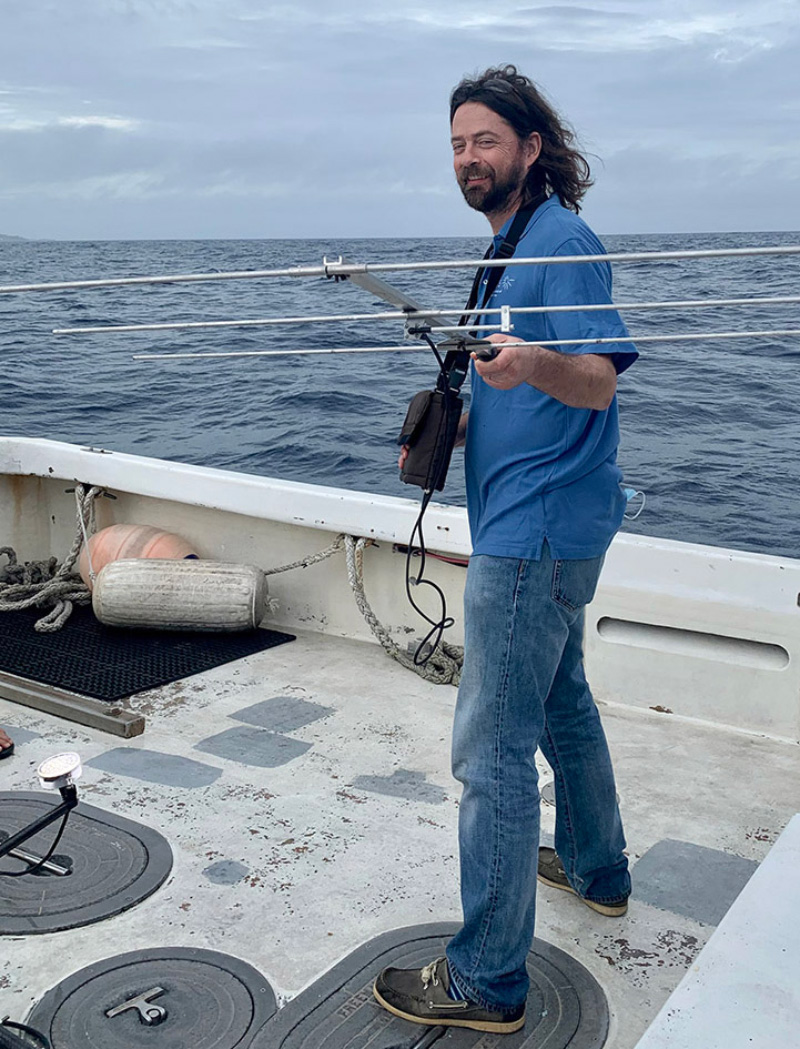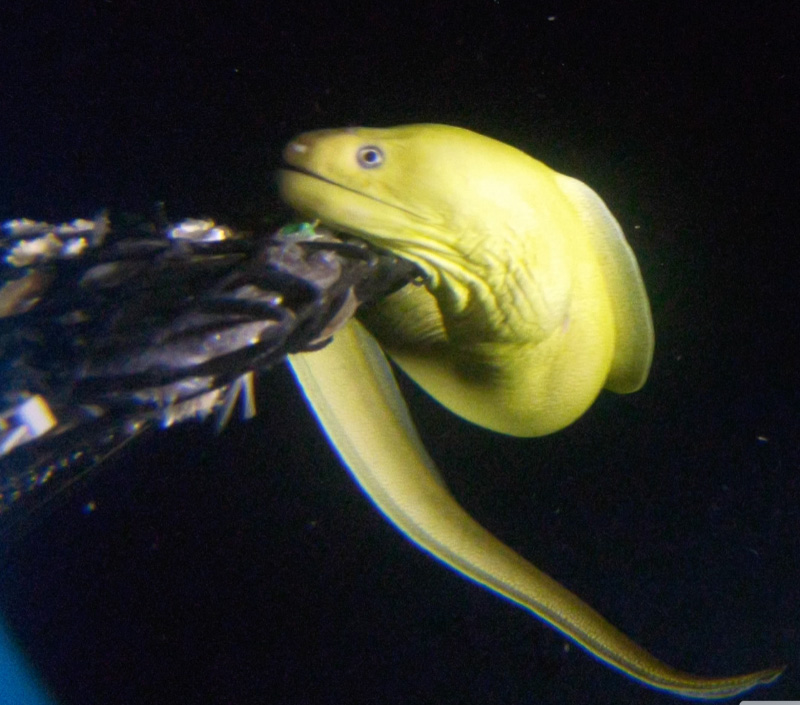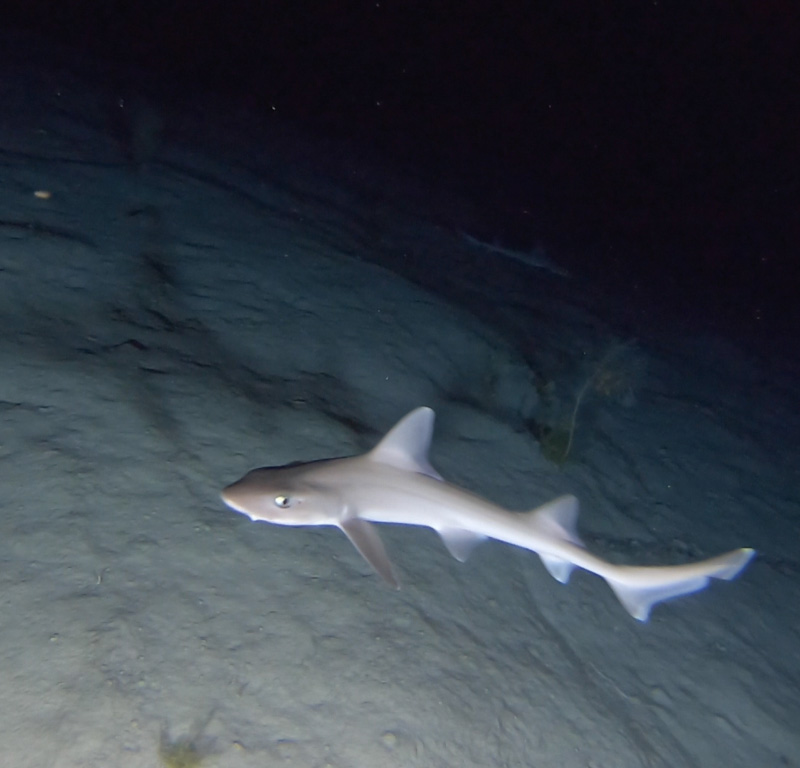 Read More About
Category: All, Environment