Endeavour held a community day in Dockyard with twelve employees and interns from Orbis Investments.
A spokesperson said, "Endeavour, a Bermuda-registered charity that engages students in experiential learning through sailing, held a community day with 12 employees and interns from Endeavour's lead founding sponsor, Orbis Investments.
"More than 6,000 youth from 20 schools across Bermuda have benefited from engaging in Endeavour's programmes since 2015. As part of its commitment to inclusivity, Endeavour's programmes are delivered at no cost to students to ensure young people of all backgrounds have access to ocean-based opportunities."
Jennifer Pitcher, Endeavour's Executive Director, said, "Since Endeavour's inception in 2015, Orbis has been fully committed to supporting Endeavour's work, and we are deeply thankful for their employees who have generously lent their time, talent and resources to support Endeavour's programmes and initiatives.
"Together with Orbis' tremendous support we are making a meaningful change in young lives across Bermuda. We are overjoyed to see Orbis team members who brought their positive energy and enthusiasm interact with our Endeavour sailors and enjoy their experience. It was a memorable day for everyone and we look forward to future events."
The spokesperson said, "Every student in Bermuda participates in the Endeavour Middle School Programme during their first year of middle school for five days, engaging in hands-on STEAM education experiences to learn to work together and understand the science and math behind sailing.
"High performing students that are new to sailing are invited to the Endeavour Graduate Summer Programme for a week of sailing training focused on building their confidence, skills and knowledge on and off the water. Those who wish to continue for further training and skills development are invited to return during school breaks and weekends during the fall and spring."
Geovanni Hayward, Endeavour East Programme Manager, said, "It was an amazing community day with Orbis employees and Endeavour grads. Our students had an absolute blast sharing what they've been learning during the Endeavour Graduate Summer Programme including different knots, wind awareness and sailing skills.
"We started the day with some ice breakers to introduce our special guests and students to each other and learn everyone's favourite activity on the water. Then we had a safety brief, rigged up our boats and headed out for an adventure sail in the St. George's Harbour."
"After a morning sail we took a lunch break at Hen Island with treats courtesy of Orbis, followed by a swim to cool off before more adventures in various boats – the RS Zest, RS Quest, and Hobie Wave Catamaran. A few of our sailors were delighted to find out that two of the Orbis team members had previous sailing experience and were up for a friendly competition in the RS Zest.
"Thankfully the weather was mostly cooperative with plenty of sunshine and wind for some breezy conditions. We are beyond proud of our sailors who did an excellent job."
Jahshon Smith, Endeavour Programme Instructor, said, "We are inspired to see our Endeavour sailors work hard to overcome challenges and progress their skills and confidence on and off the water. Many of our sailors have limited sailing experience prior to their experience in the Endeavour Middle School Programme introducing them to sailing on Hobie Wave catamarans.
"We are very proud of their accomplishments as they practise their skills each day, and it is gratifying to see them emerge more confident with enhanced teamwork, communication and problem-solving skills, as well as an interest in pursuing sailing further.
"The Endeavour Graduate Programme is a fun and interactive experience bringing together students from different schools to build their skills and confidence while increasing their knowledge of water safety and sailing fundamentals. Learning objectives are based on the Royal Yachting Association Youth Sailing Syllabus Stages 1 and 2 which focus on developing skills such as rigging a boat, steering, sail control, tacking, sailing across the wind, speed control, launching and recovery as well as ropework.
"It was a fantastic community day with Orbis team members. We were elated to see our Endeavour sailors proudly sharing what they have learnt throughout their experience which really gets them out of their comfort zone, meeting new people and demonstrating what they have learnt. Students come from different schools and backgrounds and it's great to see everyone working together and supporting each other throughout their experiences."
Debbie Williams, Orbis team member, said, "I enjoyed experiencing firsthand how the [Endeavour] programme is impacting our young people."
11-year-old Tai Simons from Dellwood Middle School said, "I enjoyed sailing with Orbis team members, meeting new people and swimming with everyone. I tried eating kiwi for the first time and it is now one of my favourite fruits."
12-year-old Hunter De Medeiros from Mount Saint Agnes Academy said, "I enjoyed sailing the RS Zest with Jordan who works at Orbis. He has sailing experience and he taught me to do a move to help me to sail faster. It was a lot of fun."
11-year-old Aasiyah Rasheed from Dellwood Middle School said, "My favourite part of the day was after lunch when everyone was swimming and the coaches were splashing us. It was a great experience overall. Thank you Orbis for supporting Endeavour."
12-year-old Dhiannan Bailey from Bermuda Institute shared, "I enjoyed teaching Orbis team members how to tie knots with ropes. I learned their names and helped teach them how to sail."
11-year-old Ari Simons from Dellwood Middle School shared, "I loved sailing the Hobie Wave catamaran with Orbis team members. It was so much fun!"
12-year-old Rory Shepard from Saltus shared, "I really enjoyed sailing with Jordan from Orbis because he taught me new tips for racing. I also enjoyed sailing the RS Quest for the first time."
12-year-old Elisa Gallagher from Bermuda High School said, "My favourite part of the day was watching people try new experiences, and sailing the RS Quest for the first time with new people."
Theresa Andrade, Orbis team member, said, "I enjoyed seeing how knowledgeable the students were during the briefing before going out on the water and their excitement to do so. They were also very responsive with answering questions while on the water with the Orbis staff members and shared the experience without hesitation.
"I was able to see and experience firsthand what the students learnt and how they applied it on the water. The interaction with the students was phenomenal and a memorable experience. I want to commend everyone involved with Endeavour."
Kiarrah Rogers, Orbis team member, said, "I enjoyed interacting with the students and learning to sail for the first time. Though intimidated at first, the instructors and students made me feel comfortable and made the day so much fun."
Anna Francoeur, Orbis intern, said, "I enjoyed learning how to sail because it was my first time."
Sakai Newman, Orbis intern, said, "The event exceeded my expectations. I had a lot of fun and the staff made the experience very enjoyable."
Endeavour Chairperson, Tom Miller, said, " We are grateful for Endeavour's long standing partnership with Orbis Investments and their generous support of our work that enables us to transform young lives across the Island through their engagement in Endeavour's programmes. Endeavour's programmes would not be possible without the collective support from our valued donors, partners, and supporters."
The spokesperson said, "Visit endeavour.bm to learn more about Endeavour's programmes that positively impact diverse young lives across Bermuda."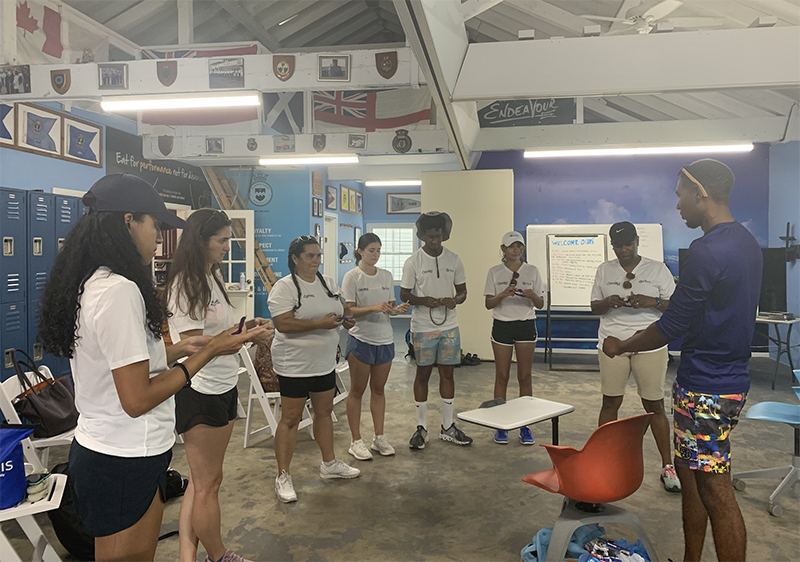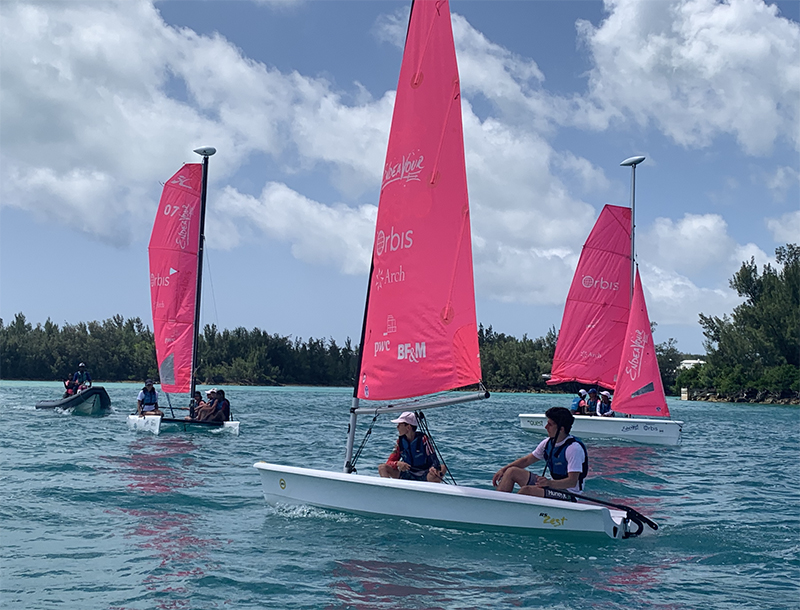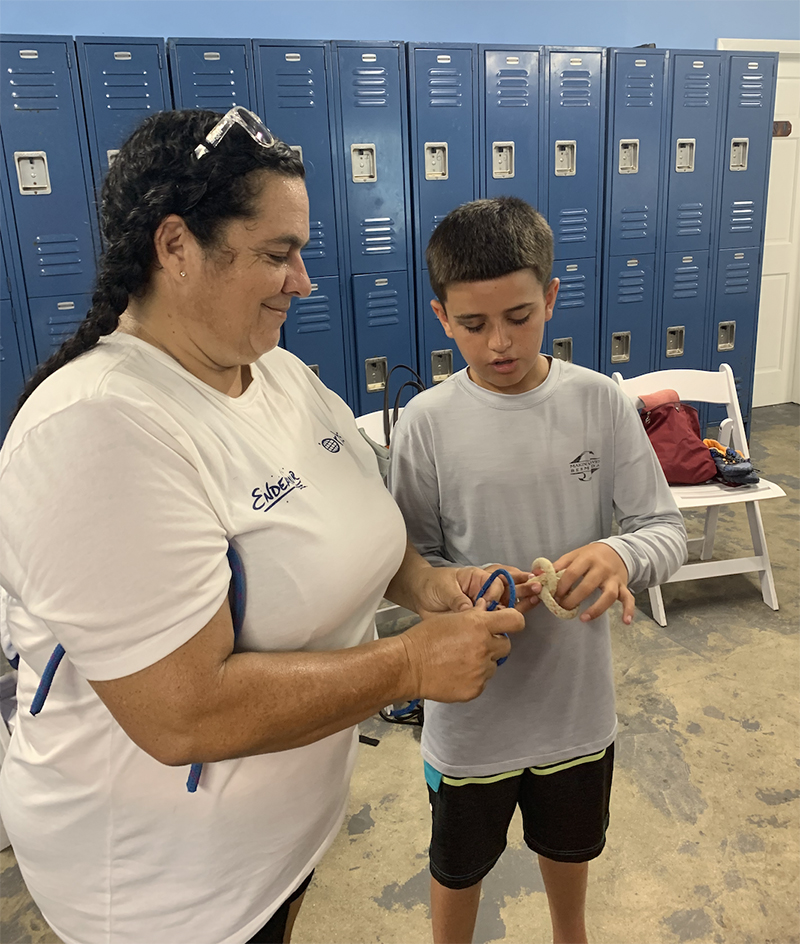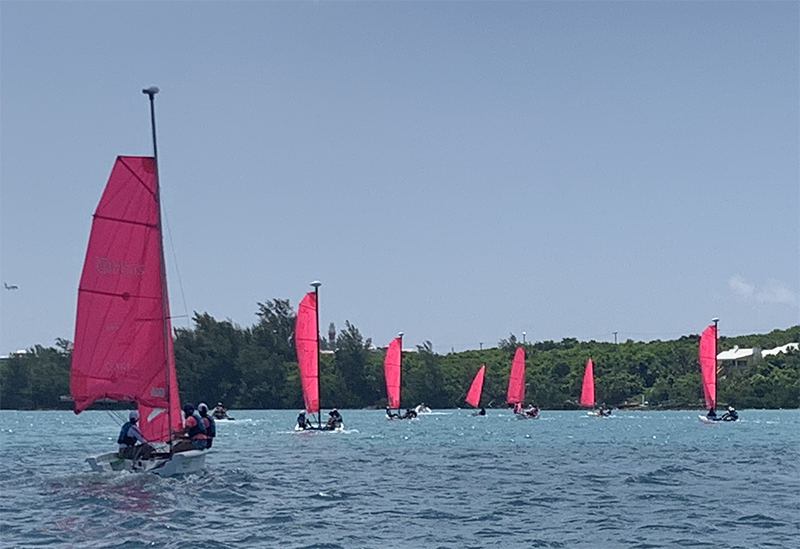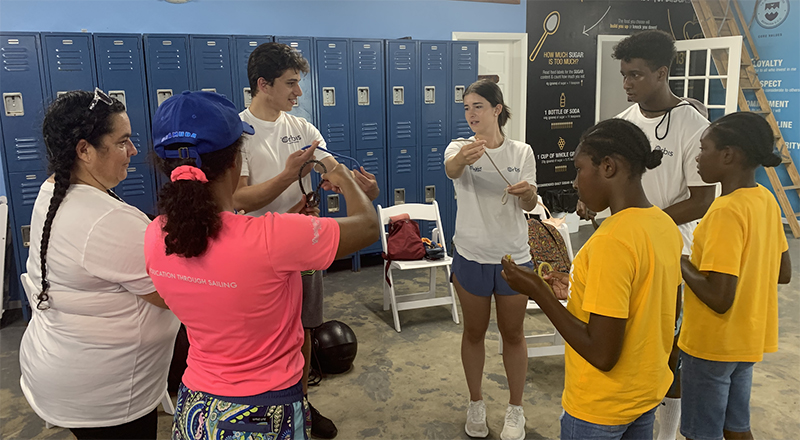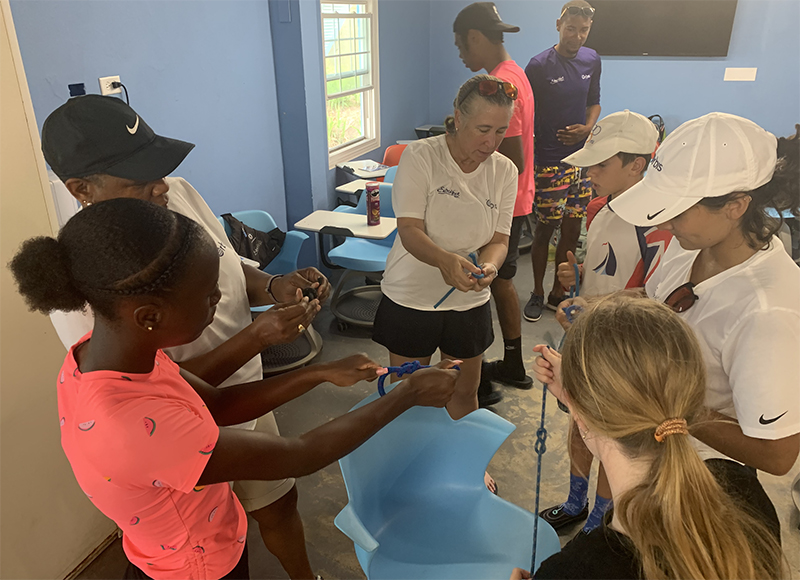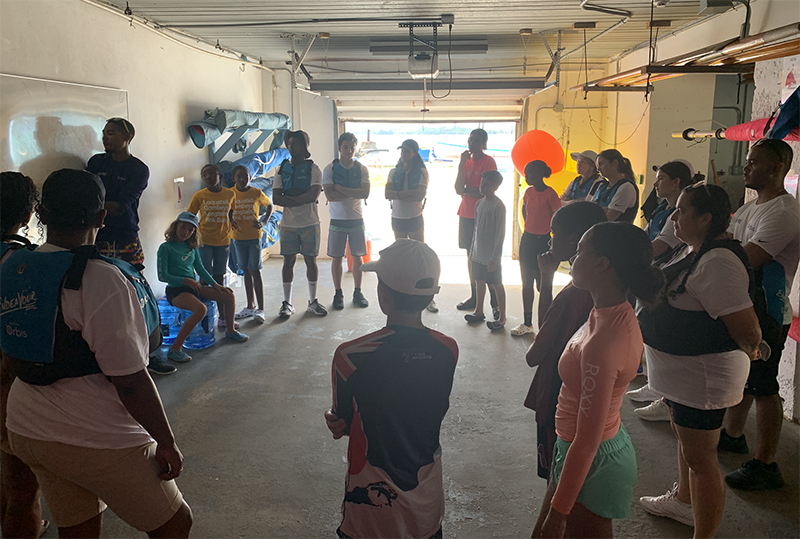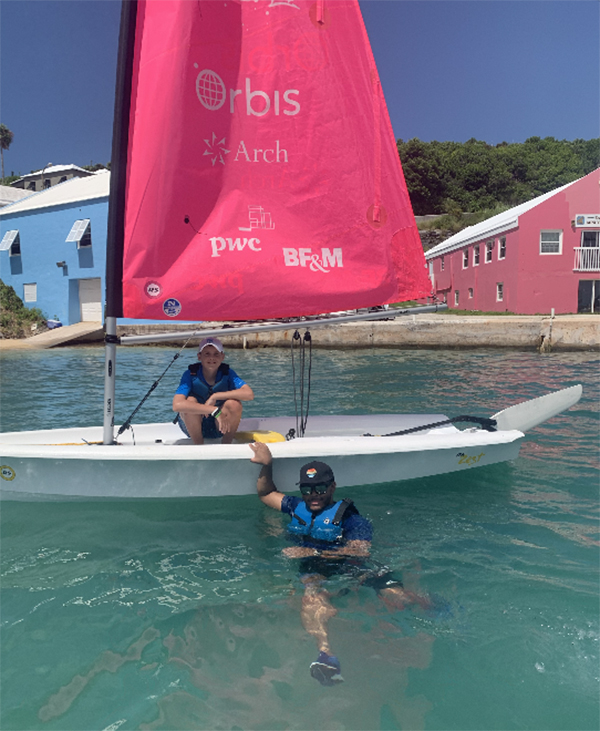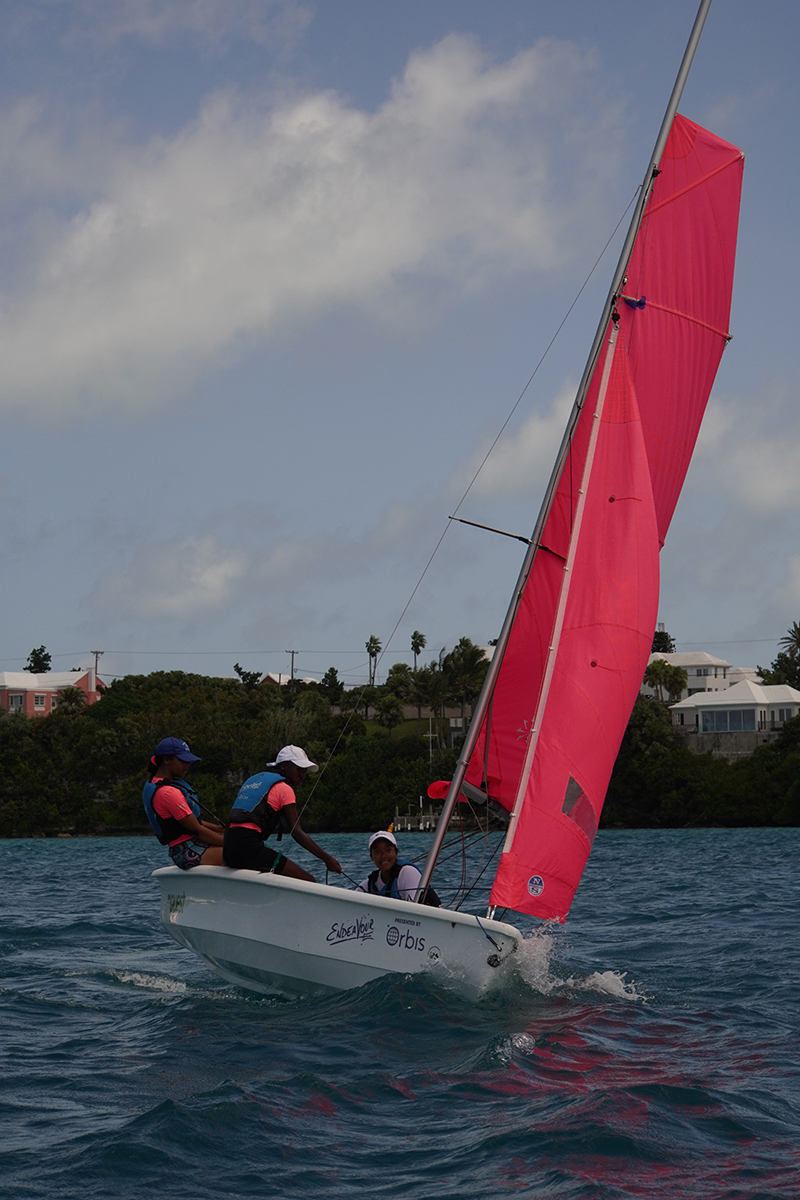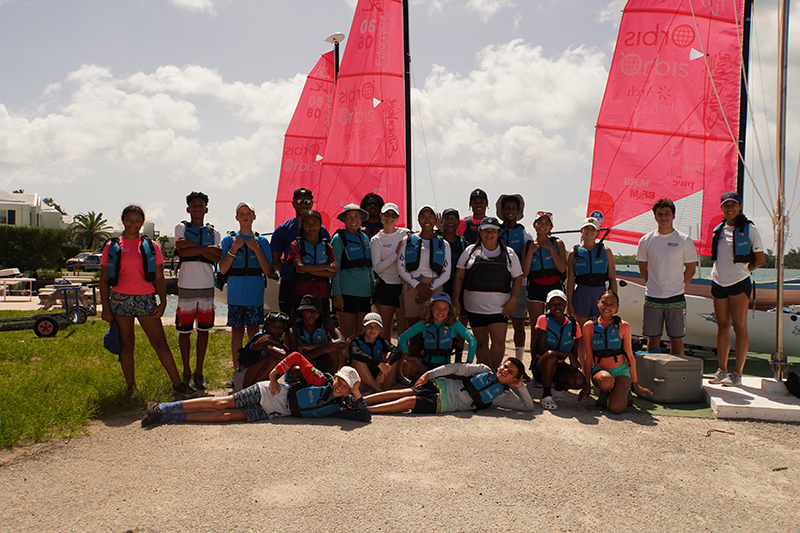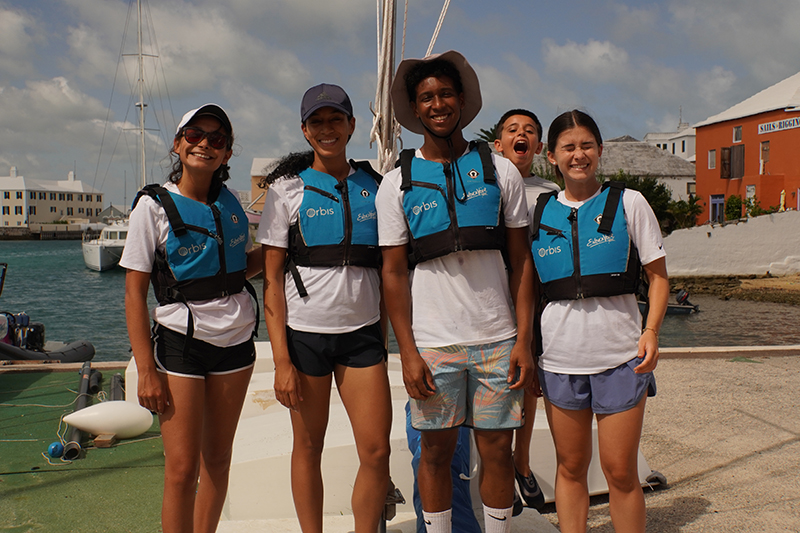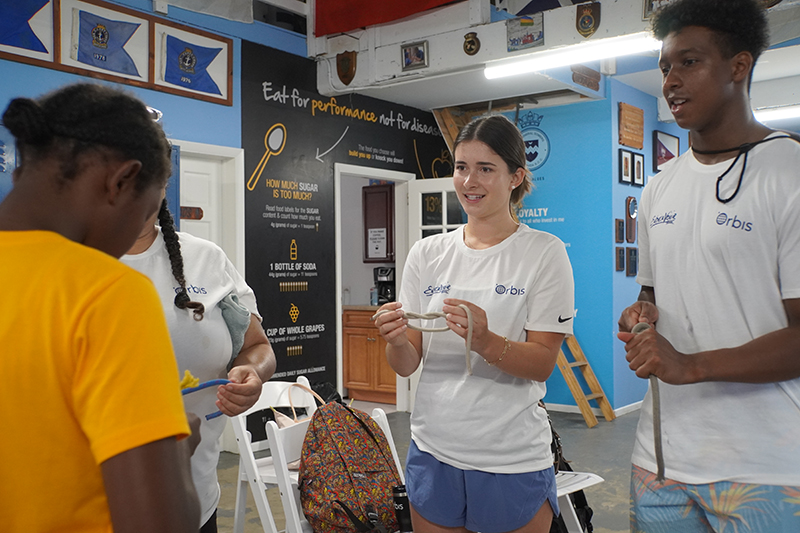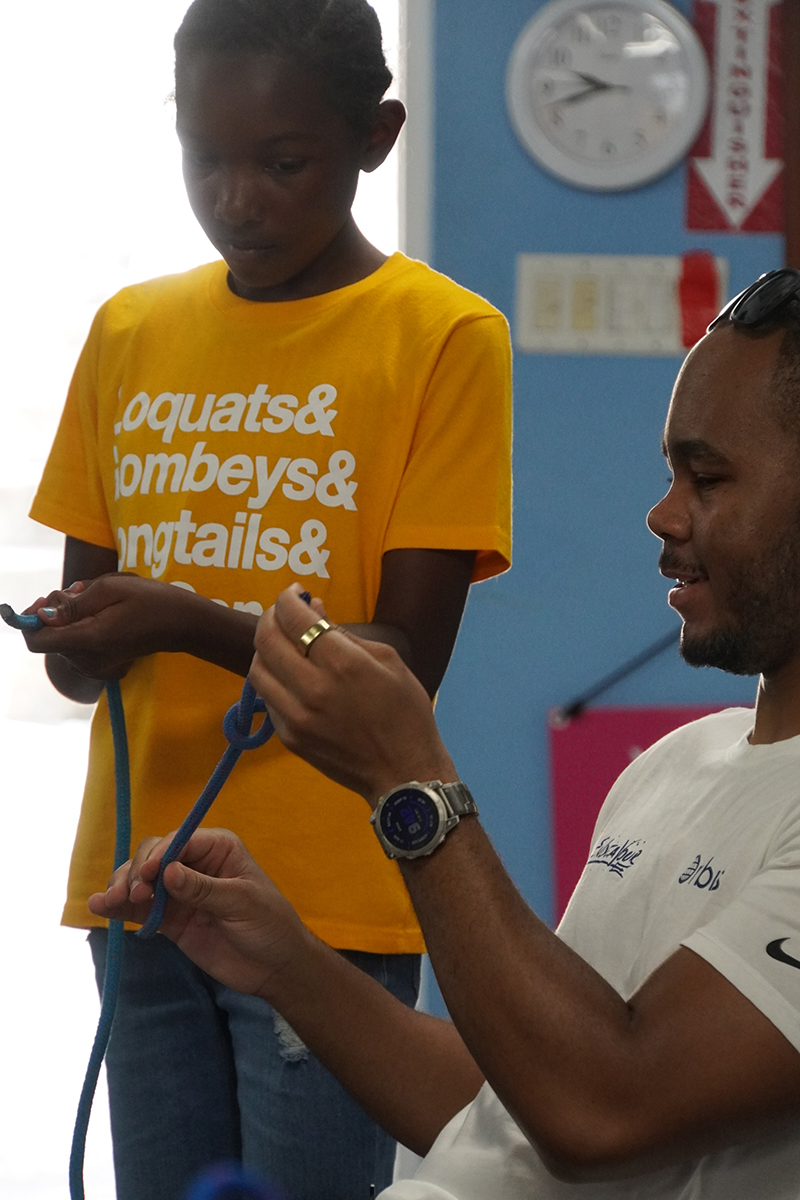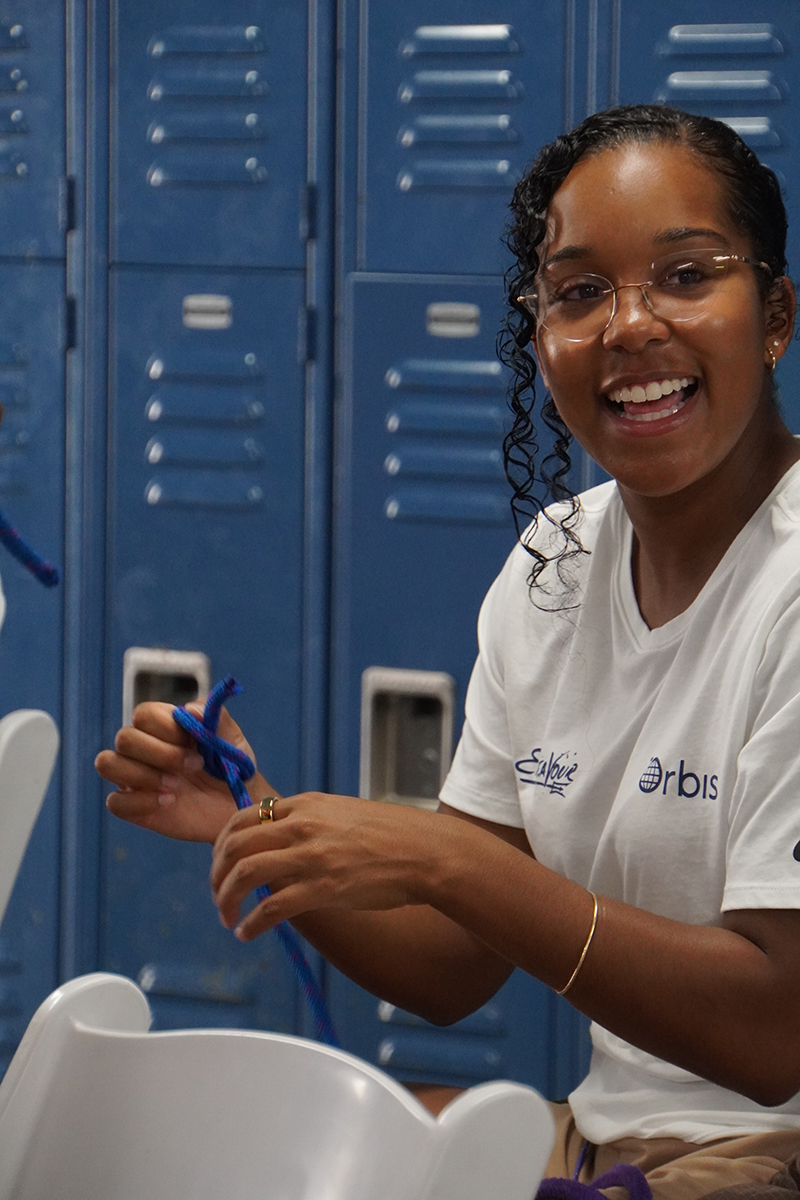 Read More About