The 53rd boat has registered for the 53rd Newport Bermuda Race, and it happens to be the Spirit of Bermuda, which will be joining the fleet in the 635-nautical mile race next year.
The event website said, "It only seems fitting that the 53rd boat to register for the 53rd Bermuda Race is the one and only Spirit of Bermuda, the sailing training vessel of the Bermuda Sloop Foundation [BSF].
"Launched in 2006, this cold-molded wooden 112-foot sloop is a replica of a Royal Navy warship and was purpose-built for educational youth programs based in Bermuda. Since her first sail, the BRF states that 'over seven thousand youth between the ages of 11 to 25 have embarked on educational voyages, sailing around Bermuda, to the U.S., Azores, and Caribbean.' The Newport Bermuda Race has been among those voyages since 2012 and will again join this ship's log in 2024.
File photo of the Spirit Of Bermuda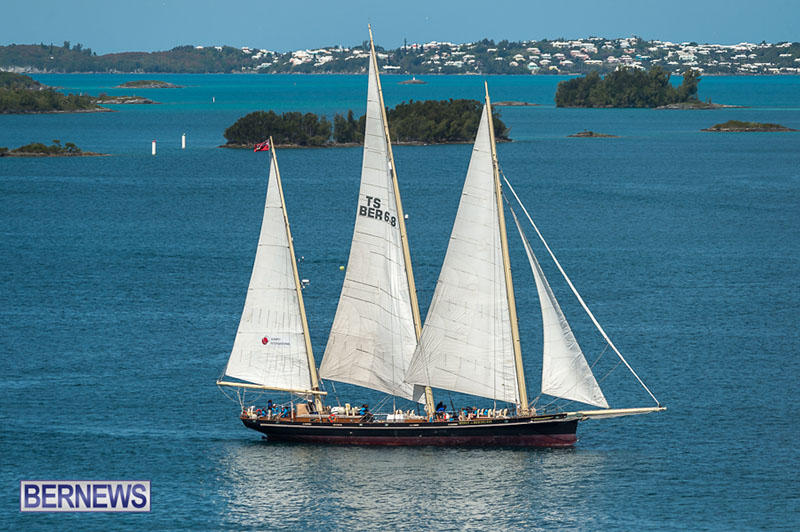 "Also among the flurry of entries this week before the closing of early bird registration, BROC welcomes back its first Gibbs Hill Lighthouse Division entry Dream Crusher. Devin McGranahan's Kernan 47 last participated in 2018 in this division, which attracts the faster race programs.
"Dan Litchfield also registered his beautiful classic Hound in the St. David's Lighthouse Division. Litchfield and his crew onboard the Aage Nielsen 59 won their class in 2022 and took the top prize in IRC One earlier this year at the RORC Carribean 600.
"A reminder that registration fees do increase by $5 per foot on September 22nd, 2023. Please refer to the Notice of Race for each division's full rates and all deadlines. Go to bermudarace.com to use our new streamlined registration system to get started."

Read More About