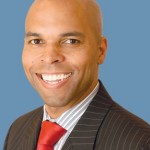 During the 10.5 hour debate on gaming in the House of Assembly on May 7/8, Bermuda Democratic Alliance [BDA] MP Shawn Crockwell sent everyone into a fit of laughter after he had a brief slip of the tongue and claimed to be with the United Bermuda Party [UBP].
This is, of course, made more notable as Mr Crockwell previously represented the UBP.
In 2009, he was one of three sitting UBP MPs [ the others being Donte Hunt and Mark Pettingill] who resigned from the UBP to form the Bermuda Democratic Alliance.
At around 9:45pm, Mr Crockwell said:
We the United Bermuda Party support, I mean we the Bermuda Democratic Alliance…
Members of the House erupted in laughter, to which Mr Crockwell good-naturedly and replied:
Mr Barritt to my right gave me a flashback
Read More About