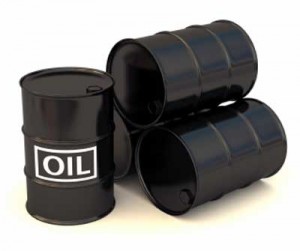 Bermuda-registered Gulf Keystone Petroleum said today [Oct. 24] it would be ready to export oil from its large Shaikan discovery in Iraqi Kurdistan in the first half of 2012.
The company, listed on the Alternative Investment Market market of the London Stock Exchange, also said the oil-bearing Shaikan structure could be as much as 10 percent bigger than originally estimated.
"We expect the results from the ongoing drilling and testing operations at Shaikan-4 and Shaikan-2, which will be followed by the Shaikan-5 and 6 appraisal wells shortly, to provide the basis for yet another upgrade of the Shaikan oil-in-place numbers," John Gerstenlauer, Gulf Keystone's Chief Operating Officer, said in a statement.
"Our ongoing work also includes the upgrade and expansion of the Shaikan Extended Well Test production facilities required to facilitate stabilized exports of Shaikan crude to the international market.
"The work on the upgrade will be completed in the first half of 2012 and will be followed by the development of the pipeline project to connect the Shaikan field with the Kirkuk-Ceyhan export pipeline," he added, referring to Iraq's northern oil export pipeline connecting the country's giant Kirkuk oil field to southern Turkey's Mediterranean oil export terminal at Ceyhan.
An independent appraisal has assessed Shaikan's oil resources at 4.9 billion barrels or more with a 90 percent probability, and 10.8 billion barrels or more with a 10 percent probability. The mean oil-in-place estimate for the discovery was 7.5 billion barrels.
Gulf Keystone said Monday it had finished processing and interpreting additional seismic data it acquired in 2010 on Kurdistan's Shaikan and Sheikh Adi oil prospects.
"Results of the 3D data interpretation indicated a larger Shaikan structure (by 5-10 percent) than originally mapped based on the earlier 2D seismic data," the company said.
Gulf Keystone also said a tender process for the procurement of equipment required to upgrade extended well test production facilities at its Shaikan-1 and 3 wells is near completion. It said the equipment would allow it to process Shaikan crude to meet export pipeline specifications in the first half of 2012.
"The company awaits guidance from the Kurdistan Regional Government [KRG] on further oil sales into the domestic market," it added.
Gulf Keystone, with a 75 percent working interest in Shaikan, is the operator of the Shaikan production sharing contract awarded by the KRG. Its partners in the Shaikan development are Hungary's MOL with a 20 percent stake and the US independent Texas Keystone with a 5% interest.
Gulf Keystone also has a 40% working interest in Kurdistan's Ber Bahr block, operated by Turkey's Genel Enerji.
Read More About