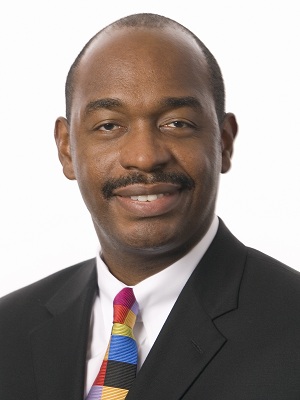 Bermuda's top insurance regulator believes the island "is in a very good position" for reaching Solvency II equivalency by the end of next year, international ratings agency A.M. Best reports today [Oct. 24].
The European Insurance and Occupational Pensions Authority, one of three European supervisory authorities, released a preliminary report detailing how Bermuda stands to reach Solvency II equivalency.
"We feel quite good about the report as it stands today," Jeremy Cox [pictured], chief executive officer of the Bermuda Monetary Authority, said during an interview. "Effectively, what they said is Bermuda, for its commercial insurance sector, is equivalent, with some caveats."
"We have reviewed those caveats and I don't think there are many things there that we would feel uncomfortable further evolving our position on," Cox said. "We should be in a very good position for a formal decision on equivalency by the end of next year."
Achieving equivalency with Solvency II, the new regulatory scheme being rolled out in the European Union, is important for Bermuda's continued high standing as a re/insurance domicile, Mr. Cox said.
"This is a direction that every supervisor should be pushing to go in [if] you have internationally active groups in your jurisdiction," Mr. Cox said. "We are trying to get to the point where supervisors from around the world can talk to their brother and sister regulators in a similar language and have the openness and the trust and respect for each other's regimes."
It's especially important when regulators are dealing with insurance groups that have an international presence, he said.
Bermuda has 20 to 25 internationally active insurers, Mr. Cox said. "They need to have a certain amount of clarity about how they are going to be treated from a supervisory perspective," he said. "When you are operating in many jurisdictions, what you don't want is to have different rules applied to you in those different jurisdictions."
While some Bermuda companies have redomiciled to other locations, Mr. Cox told A.M. Best such moves hadn't had a major impact on Bermuda.
"Companies make decisions based on their long-term strategies. What you've seen is a strategic move…you haven't seen a complete dilution of the presence of companies here in Bermuda," Mr. Cox said.
In fact, 35 new insurance companies were registered in Bermuda up to the end of third-quarter 2011. This is a 35 percent year-on-year increase, compared with the 26 insurance companies registered during the first three quarters of 2010.
"That's an excellent indicator of the interest that still exists in this jurisdiction," Mr. Cox added.
He said a large number of those new companies are special purpose insurers, which were allowed under new regulations adopted two years ago. "We are now starting to see that pay some dividends," Mr. Cox said.
Not many Class IV insurers, the class with the largest capital — $100 million — have been formed, but the game has changed a lot since the early 1990s to mid-2000, when a large number of new companies were launched in the wake of major catastrophes, Mr. Cox said.
"You see a lot more use of the cat bond market and alternative forms of reinsurance. If there are, in the future, to be more formations, I believe Bermuda still has all the ingredients to attract those type of companies. But we haven't seen a large increase in Class IV companies," he said.
Bermuda is one of three jurisdictions that has applied for Solvency II equivalency status. The other two jurisdictions are Switzerland and Japan.
While much of the regulation changes — including Bermuda's move to implement group supervision — have focused on the commercial market, Bermuda has not neglected its captive insurance sector, Mr. Cox said.
"Equivalency was critical for our internationally active commercial insurance group, but equivalency is not really relevant for our captive sector," he said.
Bermuda was the first jurisdiction to allow captives, and is the largest captive domicile today. "As the leading captive jurisdiction for so many years, we have a responsibility to ensure that we are continuing to do the right things for that sector, too," Mr. Cox said.
The right thing from a regulatory perspective means representing the captive industry in international regulatory discussions. "As a leading captive jurisdiction, we have to make sure our views are put forward," he said.
At the Bermuda Captive Conference in June, Bermuda's Premier and Finance Minister Paula Cox said it's important Bermuda retains its reputation as a safe and welcoming professional environment for business by offering "sensitive and sensible" regulation. To meet that goal, Bermuda is continuing to strive to reach Solvency II equivalency, she said.
Cayman Islands, the second-largest captive domicile, had 738 captives at year-end 2010, while Vermont, the third-largest in the world and largest captive domicile in the United States, had 572 captives at year-end 2010
Read More About