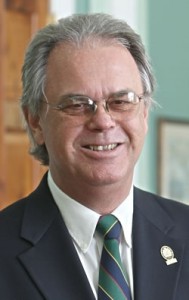 The City of Hamilton today [Apr.18] announced it will hold a town hall meeting on Thursday April 19 at 12noon. The meeting will take place at Emmanual Baptist Church Hall, 35 Dundonald Street.
Making the announcement was Mayor of Hamilton, Charles Gosling, who stated, "Last week we announced the City had purchased the lot on the corner of Court and Dundonald Streets.
"Our goal with the town hall meeting tomorrow is to find out what the residents and business owners in the area would like to see done with the property."
Mayor Gosling concluded, "The meeting will give people an opportunity to share their thoughts about the space and provide input into how it is developed going forward.
"We will start at noon and similar to the town hall meeting in March, we will begin with a brief presentation and then facilitate a discussion amongst attendees. We look forward to receiving ideas and suggestions from the community."
Read More About