The Charities House Christmas Tree Lighting Ceremony will be taking place on Thursday [Dec 6] from 5:30pm – 7pm at Charities House on Point Finger Road, Paget.
This is the first time a Christmas tree ceremony will take place at Charities House. This event also signifies unity amongst all of the Charities that reside in the building including: Big Brothers Big Sisters of Bermuda, The Family Centre, Women's Resource Centre, Age Concern, PRIDE and Bermuda Cricket Board.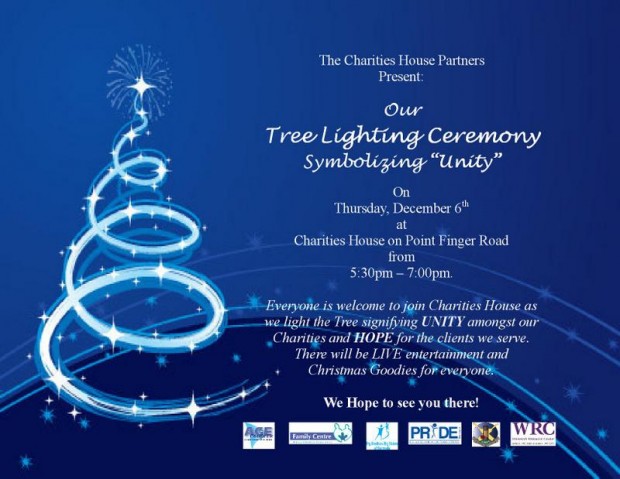 A spokesperson said, "The charities in this building work closely together and assist each other whenever needed. We see first hand the trials that Bermudians are faced with and the affects they have on our community. We are doing our best to make a difference."
"The event will also include entertainment by Big Snipes [who is releasing his Christmas album], Gospel soloist Toni Robinson and the winner of the Bermuda Best Competition – Latosha Codrington.
"There will be free Christmas goodies including cookies and hot chocolate. BTC has graciously donated the tree for this occasion and will be kicking off a promotion to raise money for our combined charities."
Read More About
Category: All