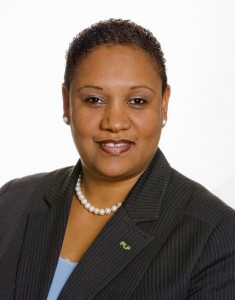 [Updated] With 30 days to go until the General Election, PLP candidate John Gibbons has stepped down from his candidacy in C#2 St. George's West, and has been replaced by Ms Renee Ming.
The constituency will see a three-way battle between Ms Ming, the OBA's Nandi Davis, and Kim Swan who will be running as an Independent.
Mr Swan is the incumbent, having won 50.95% of the vote vs the PLP's Dean Foggo [457-440] in the 2007 General Election. In the 2003 General Election, Mr Foggo [PLP] won with 51.27% of the vote against Mr Swan [UBP] who received 48.73%.
The is the second PLP candidate to have been replaced in recent weeks, with Ms Linda Merritt being replaced by Wayne Perinchief in C#8 Smiths South.
Premier Paula Cox said, "Citing personal reasons, John Gibbons will be unable to run to represent the good people of St. George's West in this election.
"Mr. Gibbons, remains a rising star in the Progressive Labour Party and has indicated he is happy to work to assist our candidate for Constituency 2 and assist the Progressive Labour Party during this campaign. We are thankful for his work, his energy, his passion and his support over the past 2 years."
Premier Cox added, "Renee Anderson-Ming our new candidate for Constituency #2, St. George's West is young, gifted, intelligent, a woman to be reckoned with and a born and bred St. Georgian. She has a proven record of community service, having served on both the Parish Council and Corporation of St. George's. She is a mother, a business woman and a committed hard, worker."
Renee Anderson-Ming said, "Having grown up in St. George's, I recognize that the people, the issues and the opportunities for progress here are unique. Like most Bermudians, the people of St. George's have been facing difficult times and are looking for hope that better days are ahead. You can count on me to work hard, make noise and stand strong for the people of Constituency 2."
Renee Anderson-Ming is a born St Georgian with strong ties and deep roots in the community. In 2009, she was elected to the post of Common Councillor for the Corporation of St George's and chaired the Activities Committee. In 2012, she was elected to the post of Alderman and currently chairs the Property and Office Administration Committees. She is also a member of the Security Committee, Finance Committee and the St George Preservation Authority.
Read More About