[Updated: Christmas Day has started off marred with violence, with a 20-year-old man shot and killed on St George's golf course at approximately 12.05am]
Sometime around midnight there was a shooting in St George's and unofficial reports indicate one person may have been injured. Police are maintaining a heavy presence in the east end. Details are limited at this time, however we will update as able.
Update 12.36am: The general area of the incident is by Anchorage Lane/St George's golf course. There is an ambulance in the area, along with numerous police officers.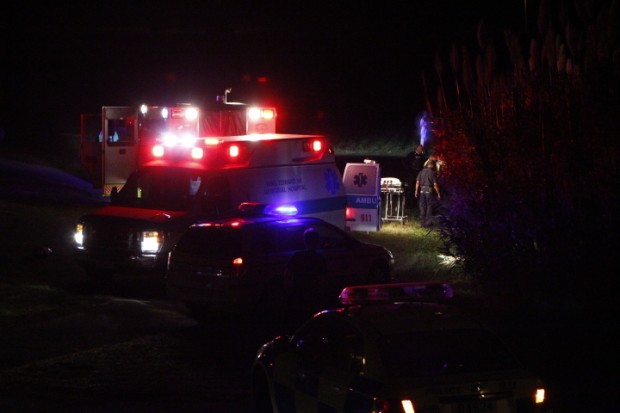 Update 12.41am: Police Media Manager Dwayne Caines has confirmed that someone has been shot
Update 12.50am: It appears this may be a very serious situation….the ambulance left at slow speed without its siren on…
Update 1.01am: We understand this to be a very serious situation, and are expecting to receive a police statement on the matter shortly. An area resident told us they heard multiple gunshots….around 5/6 shots…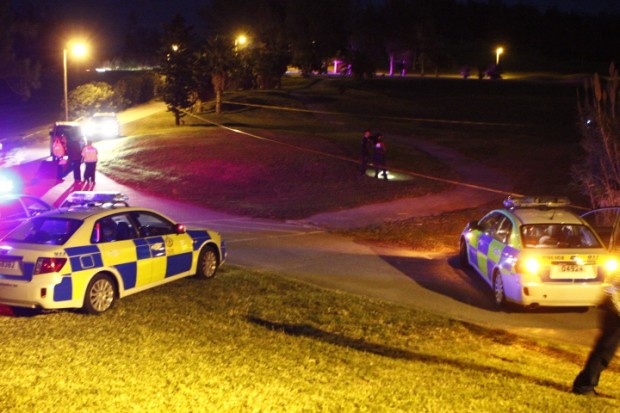 Update 1.15am: The Police Forensics Unit have arrived on the scene.
Update 1.49am: Unofficial reports suggest the shooting victim is a man in his early 20s
Update 2.03am: Photo of the Forensics Unit at work….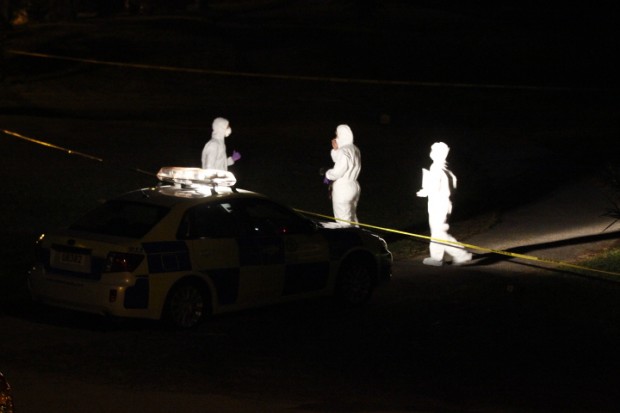 Update 2.15am: The police have confirmed that the shooting victim, a 20-year-old man, has died.
Update 2.17am: The full statement from Police Media Manager Dwayne Caines is below
Police responded to a report of a firearms incident that took place at approximately 12:05am on Tuesday December 25th 2012, in the area of Anchorage Lane, St. Georges. Upon police arrival it was ascertained that a 20 year old man was shot and killed.

Police are appealing for witnesses or anyone who may have seen any suspicious activity in the area of St. George Golf Club to please contact 295-0011 or contact 800-477
Update 3.35am: Video statement below…
The last shooting in St George's occurred over two years ago, and also happened on a holiday….on Easter Sunday in 2010 a 19-year-old was shot during a party at the RAA Club. The last time someone was shot on Christmas Day was in 2007, when a 24-year-old was shot in the Southampton area just after midnight.
This is the fifth firearm-related murder of 2012, following after the murder of Michael Phillips at the Boat Club in Devonshire in October, the murder of Lorenzo Stovell outside Woody's in September, the murder of Joshua Robinson at a North Shore barbershop in June, and the murder of Stefan Burgess on Glebe Road in January.
Update 3.30pm: The police identified the murder victim as 20-year-old Malcolm Augustus, and said that a 24-year-old George's man has been arrested on suspicion of murder. Read the full details here.
Read More About