Appearing in Police custody after he had been arrested on a warrant, Darrion Pitt [36 - of St George's] was given a $1,500 fine and eighteen month disqualification after he pleaded guilty to driving whilst impaired on 10th December 2012.
Mr Pitt explained his previous non-appearance by telling the Senior Magistrate that he had flown out of Bermuda to deal with a family medical emergency, and that he had left Bermuda on the date that he was due to appear in Court.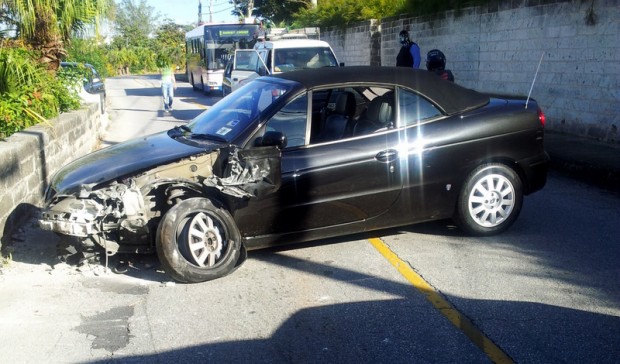 The Crown's evidence was that Police and EMTs had been called to an accident involving a car driven by Mr Pitt. On attendance and investigation EMT's found Mr Pitt uninjured.
However, Police found that Mr Pitt had been drinking and believed him impaired. Police evidence read in Court spoke of an open partly consumed bottle of Scotch being found in his car.
Senior Magistrate Archie Warner noted that this was Mr Pitt's second such offence within 12 months and levied the bigger fine and longer suspension.
Read More About
Category: All, Court Reports, Crime, News