[Updated with slideshow] Johnny Barnes — who will celebrate his 90th birthday this weekend — was featured in the July 2013 issue of Islands Magazine, which has a circulation of over 200,000. Mr. Barnes, well known as the morning greeter on Crow Lane, has spent many years waving to commuters in the morning.
The magazine article is below, you can click to enlarge the text: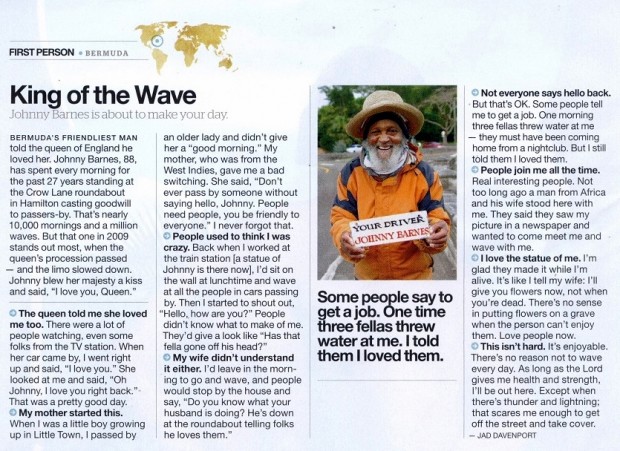 Minister of Tourism Development and Transport Shawn Crockwell will be visiting Mr Barnes at the Crow Lane Roundabout tomorrow morning to present him with a gift to mark his 90th birthday.
Update June 21, 8.46am: A slideshow of Mr Barnes "birthday celebration" this morning is below.
Read More About