[Updated with photos/video] Lili Bermuda, the exclusive perfume line of Bermuda, today [July 23] announced the launch of its first fragrance in two years. Calypso is now available to the public, sold exclusively at The Bermuda Perfumery and A.S. Cooper & Sons retail locations island-wide.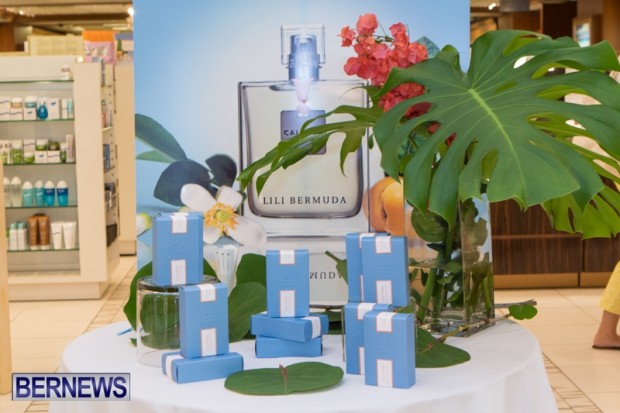 "Calypso is fresh, dynamic and youthful – a fruity fusion of Bermuda scents, part of our unisex 'Water Collection' alongside South Water and Fresh Water," said perfumer Isabelle Ramsay-Brackstone who crafted the fragrance in St. George's at The Bermuda Perfumery.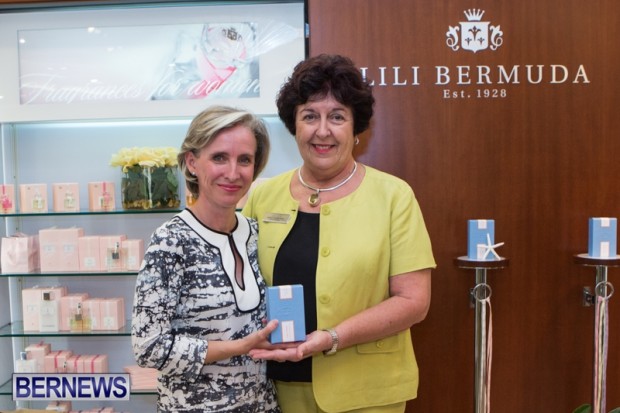 "People who are open-minded, easy-going and passionate about a life of freedom and expression will cherish Calypso. With intrinsically Bermudian scents of loquats, seagrass and neroli, this fragrance is universal, well-suited for spring and summer celebrations like sunset cruises, open air concerts and mostly our beloved Cup Match weekend."
This is the first fragrance launch since the Lili Bermuda line skyrocketed to international acclaim with segments on The View, The Bachelorette and CBS This Morning. Famed travel writer Peter Greenberg brought worldwide attention to Lili Bermuda when he named The Bermuda Perfumery the best place in the world to buy perfume.
"We are very pleased to continue our wonderful relationship with a world class fragrance line," said Jim Leamy, A.S. Cooper & Sons Vice President and General Merchandise Manager. "Isabelle is a visionary in the world of fragrance and we are thrilled she chose A.S. Cooper & Sons as the place to debut Calypso."
Mrs. Ramsay-Brackstone said, "Bermuda – its style, its people, its aromas – is the inspiration of Calypso and this is a way to give back to the island I love. We'll have a lunchtime summer celebration in the store with a lot of surprises. I'll be there for the '90 Minutes of Calypso' and I hope to meet with perfume lovers who are ready to discover this universal fragrance."
Click photos to enlarge:
Read More About
Category: All, Business, News, Style & Beauty, Videos