The fourth day of competition in the 2013 NatWest Island Games took place yesterday [July 17], with the shooting competition continuing at Warwick Camp, Coopers Island and The Finger.
Bermuda — whose shooting team includes 80-year-old Nelson Simons — has won two medals in shooting thus far, with Carl Reid and Ross Roberts taking silver in the 50m Prone Smallbore Rifle team event, and Ross Roberts winning bronze in the 50m Prone Smallbore Rifle.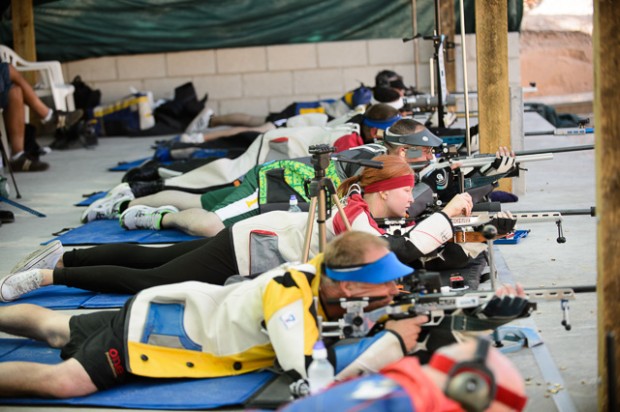 The shooting competition has also seen the British Overseas Territory of St. Helena — which has a population of only 4,200 people — make their best ever showing at the NatWest Island Games, capturing two medals in shooting.
Simon Henry and Carlos Yon won a silver medal in the 50-metre Three Position Small Bore Rifle Team event, marking the first Island Games silver for St. Helena. Simon Henry then followed that up with another silver medal in the 50m 3 Position Smallbore Rifle individual event.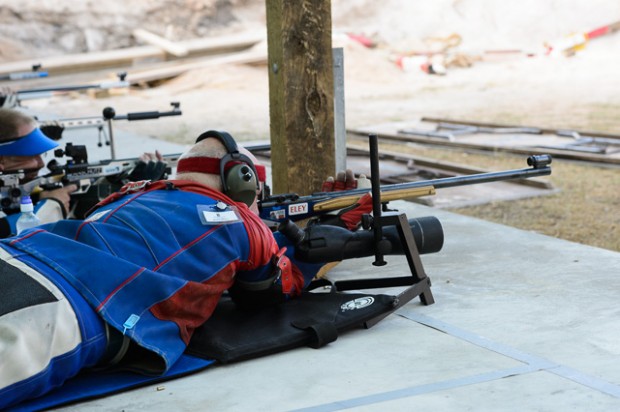 The Government of St. Helena issued a press statement about both medal wins, and according to a St. Helena website the shooters medal wins created a "buzz" in St. Helena.
Bermuda ended the fourth day of competition a total of 39 medals. Isle of Man leads the medal table with 55, Jersey follow with 52 medals, while Guernsey has a total of 40 medals.

We have extensive coverage of the Island Games, with photo galleries available here, videos available here and all our Island Games coverage can be seen by clicking here.
Photos by Anthony Wade, click to enlarge:

Read More About