The Department of Conservation Services said they have become "increasingly concerned about the impact that crows are having on Bermuda's iconic Longtail."
The American Crow is a large, all-black bird with a long, heavy bill and fan-shaped tail, which is easily recognizable and a fairly common bird in Bermuda.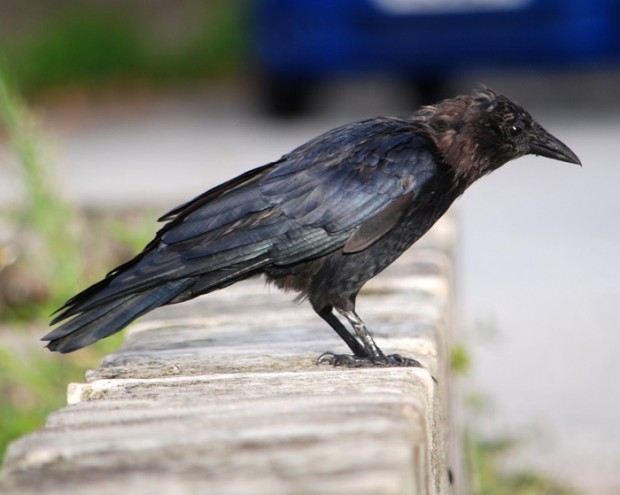 "It is not native to Bermuda, and is listed as a pest species," explained Senior Conservation Officer Jeremy Madeiros. "Bermuda was probably without crows until 1838, when two crows were introduced as pets from Nova Scotia."
The Department of Conservation Services has long recognized that this predator has always taken small numbers of Longtail eggs, usually from more open nests.
However in 2009 the Department noticed a worrisome change in behaviour when over 50 Longtail egg remains were found on the Castle Point property at the end of the Tucker's Town peninsula.
After an investigation if was found that all these eggs had been taken by one small group of 4 crows. Further to this a group of crows were observed a number of times with downy Longtail chicks in their beaks, which were then killed and eaten.
"As each nesting pair of Longtails generally produce only one egg annually, this represented a major impact on the population of Longtails nesting in the Castle Harbour area, which contains one of the largest nesting concentrations for this species of seabird in the North Atlantic Ocean," said Mr. Madeiros.
"The concern was that this group of crows was specifically targeting Longtails, pinpointing the nesting sites by watching to see which holes they were flying to in the cliffs and then mobbing the adults to chase them out of the nests and snatch the eggs or young chicks."
Three of these crows were eradicated by a Department Pest Control Officer, which greatly reduced the number of Longtail nests affected for the next few years. However, a new group of crows moved onto the Nonsuch Island/Castle Harbour area in the spring of 2013, and this year large numbers of predated eggs have been found on several of the islands.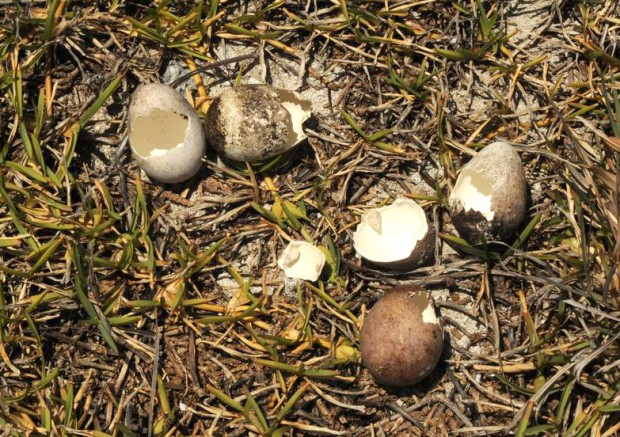 On one island alone, over 15 nests were robbed out of a total of 40 on the island, and tallies of all eggshells found show that between 75 and 100 nests were robbed, with some of the islands having almost half of the active breeding pairs losing their only chance to produce a chick this year.
This destruction was caused by only 6 or so crows, and as crows readily learn new feeding techniques from other crows, if this number was allowed to grow, it could endanger the entire nesting population of the much-beloved Longtail on Bermuda.
Consequently, efforts were undertaken to reduce this problem by Pest Control Officers, who were able to remove 3 of these crows.
"At this time the problem is location-specific due to the relatively narrow concentrations of Longtails in specific nesting areas and because Crows are territorial," explained Director of Conservation Services Drew Pettit. "However the great concern is that the problem could potentially grow quickly."
Yearly monitoring, and if necessary, continued control of crows will be carried to prevent serious impact to Bermuda's internationally important Longtail population and agricultural interests.
Fortunately there is evidence that artificial Longtail "Igloo" nests, which have been increasingly installed on the Castle Harbour Islands and elsewhere on Bermuda, are [if correctly installed] more difficult for the crows to steal eggs from because they usually have smaller entrances. Over 100 of these artificial nests have already been installed on Nonsuch and some of the other Castle Harbour Islands, with plans for more to be installed in the near future.
Read More About
Category: All, Environment, News