After seven successful seasons running the CahowCam, the Nonsuch Expeditions Team is launching an additional TropicBird/LongTail Cam, and they said that a chick is expected to hatch just in time for Easter.
Jean-Pierre Rouja, the Nonsuch Expeditions Team Leader, said: "This camera located in one of the artificial burrows above the stairs on the dock at Nonsuch Island has actually been used for scientific observations since last year, but we wanted to give our followers another subject to watch into the summer months.
"The egg in this nest was laid very early in the season prior March 15th, making it one of the earliest tropic bird egg layings to be observed by Senior Terrestrial Conservation Officer Jeremy Madeiros.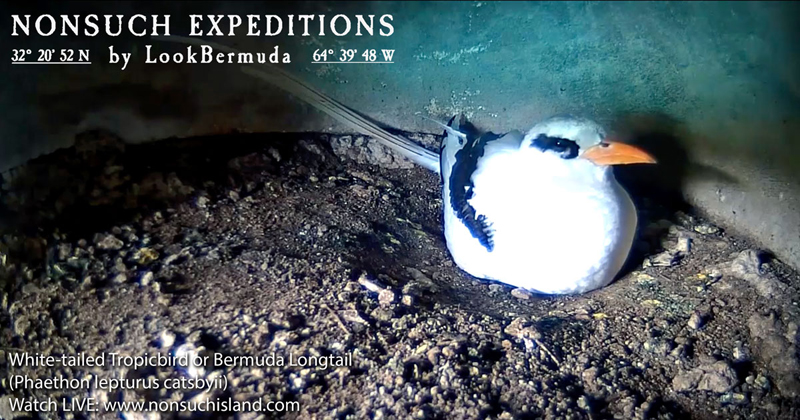 "The longtail chicks are snow white, and the parents temperament and behaviors are completely different to the Cahows which will give us a new series of stories to tell about what is arguably Bermuda's second most iconic bird.
"For this camera installation, as all of the activity happens during the day during which there is sufficient daylight we have not installed infrared lights, so at night the video feed will go dark.
"The parents are very diligent incubating the egg, therefore it is rarely seen, so here is a video replay of the parent 'rolling' the egg:
"The live feed can be seen here and be sure to keep an eye out for what may very well be an Easter chick!"

Read More About
Category: All, Environment, News