A number of years back the Anglican Parish of Pembroke began creating an IT centre at St Monica's Anglican Church on St Monica's Road in Pembroke. Over the years it has seen the support of many local people and assisted young people with both education and personal development.
Earlier today [Apr 3] Children's & Youth Minister Wayne Hackman was joined by Anglican Bishop of Bermuda Rt Revd. Nicholas Dill and Premier Craig Cannonier in highlighting recent contributions made to the centre. Area MP Walter Roban attended along with many church family, friends and supporters.
TBi has provided the parish with free Wi-Fi to benefit the centre and also created Wi-Fi hotspots for the local community. The facility extends across the Parish and hotspots can be now found at St Augustine's, St Monica's and Pembroke Sunday School building.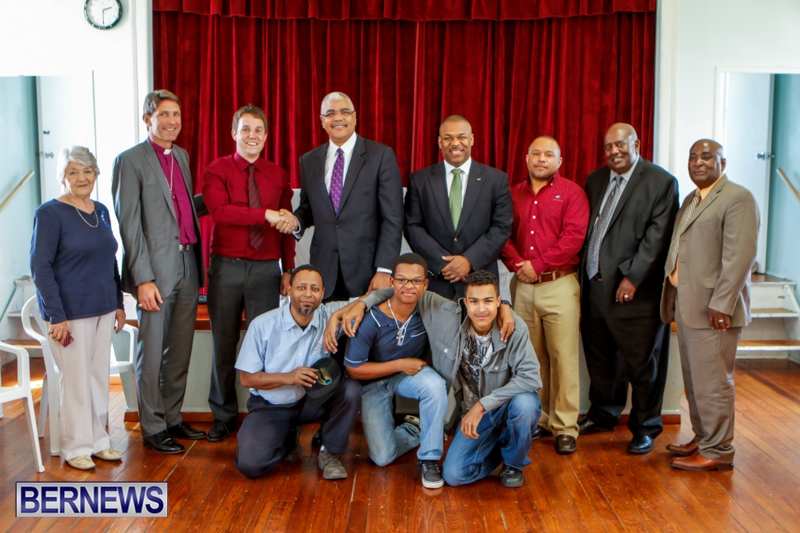 Quest Bermuda LTD have donated computer equipment that will replace some of the centre's older machines, and Terrence Bean, Chief Technology Officer of Quest Consulting Ltd and Gregory Swan, President and Chief Operating Officer of TBI were both on hand today.
Radio Project Mentor James Gilbert along with youth participants Rico Pitcher, Keina Furbert, Quinton David and Jumoke Stovell broadcast the proceedings via their webpage www.theradioproject.net demonstrating one of the many ways the facility is used. The Radio Project is an online Christian radio station broadcasting live every Wednesday evening at 8pm.
"This project represents the kind of corporate faith based partnerships that we believe can benefit the local community", Youth Minister Wayne Hackman said. "Everything has been provided by a loyal but small volunteer base and we have been quietly running in the background slowly improving our services and reaching out to young people who are looking to enrich their lives.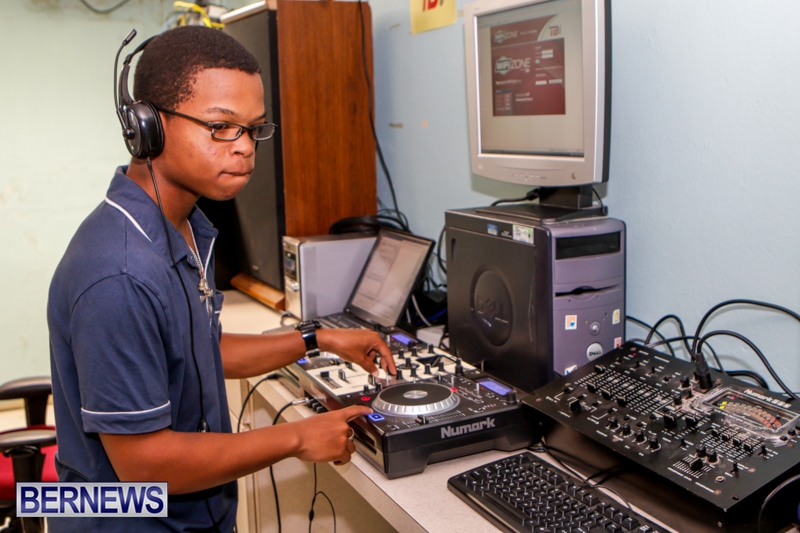 "We would like to formally thank TBI and Quest Bermuda LTD who have provided the generous ongoing support of free Wi-Fi and the donation of computer equipment that will replace some of our older machines.
"We would also like to take the opportunity to thank continued contributors who have, over the years helped equip, maintain and develop the premises.
"The IT centre, although small in nature, is looking forward to expanding its use as well as improve its current learning and mentoring projects. TBi and Quest Ltd have enabled us to do more and demonstrated one of the ways in which local business can help to enrich our community.
"The Radio Project is empowering local young people to express themselves through positive music and hopes to provide life skills in planning, preparation and positive expression."
Rt Revd. Nicholas Dill said, "This is a wonderful resource for the community in the St Monica's Road area providing supervised opportunity for homework and youth mentoring projects. As a church we are thrilled to be partnering with TBi and Quest Ltd in providing a much needed service. Congratulations and thanks to all who made it possible."
Radio Project Leader James Gilbert said, "Without the IT centre there would be no Radio Project. The IT centre has been the home of the Radio Project since its creation two years ago. With the use of TBI's internet capabilities we have now been able to reliably stream on the Internet."
Click to enlarge photos:
Read More About