On May 24th, the Fairmont Hamilton Princess will debut a new harbour-side bar and grill located on the hotel's state-of-the-art marina – 1609 Bar & Restaurant.
Named to commemorate the year the survivors of the Sea Venture wreck became Bermuda's first settlers, 1609 is situated in one of Bermuda's most breathtaking locations and features uninterrupted Harbour views from every vantage point.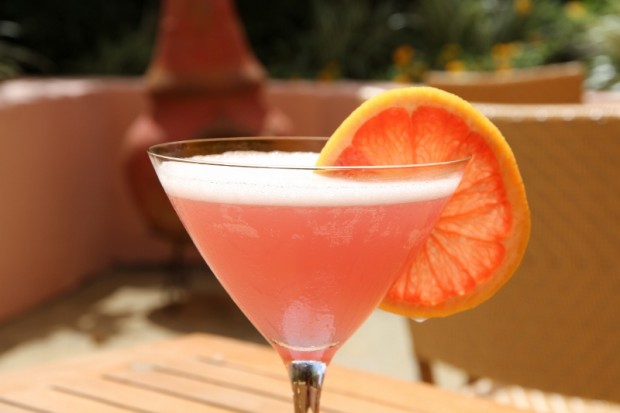 The 2,500 square foot open air space is designed to offer a casual and social atmosphere featuring a menu that ranges from charcuterie and pizza to burgers, sandwiches and salads, as well as a variety of seasonally inspired entrees.
A carefully crafted cocktail menu offers Bermuda classics such as the Rum Swizzle and Dark & Stormy, as well as island-inspired libations including Passion Fruit Mojito, 1609 Frozen Rum Punch, and White Peach and Tropical Red pitchers of sangria. 1609 has 125 seats, include 25 at the bar.
Serving lunch, dinner and cocktails, 1609 will be open seasonally from early spring through late fall hosting locals residents, hotel guests and boaters. The bar and grill will be an integral part of the new marina, providing a convenient location for boats to restock food and drink supplies or come off the water for a bite and a cocktail.
"We are delighted to unveil 1609 as part of the more than $90 million renovation of The Fairmont Hamilton Princess," said George Terpilowski, managing director of Fairmont Bermuda. "We are confident that the stunning location, complemented by the menu and proximity to town will make 1609 a popular after work spot."
The menu features a wide array of items from king prawns and sashimi seafood salad to charcuterie plates and a selection of pizzas and Asian dishes. Main dishes include a snapper fillet with pickled fennel, garlic confit and preserved lemon; steak frites with a café butter, chimichurri sauce and arugula; and several pasta dishes. In addition, 1609 offers an assortment of burgers, sandwiches and salads, which also are served poolside.
The bar offers a wide selection of wines and Champagne, as well as a menu of signature cocktails such as The Shipwreck Shot of double barrel aged rum, blended exclusively for 1609, served over ice; the Bermuda Old Fashioned, featuring Gosling's Family Reserve Rum, bourbon, peach bitters and orange peel; and the Gombey Bombay featuring Bombay Sapphire, fresh lemon elixir, and local Gombey Jam lengthened with club soda. Classic Bermuda and island-inspired cocktails are also served, as well as pitchers of favourites like sangria and hibiscus punch.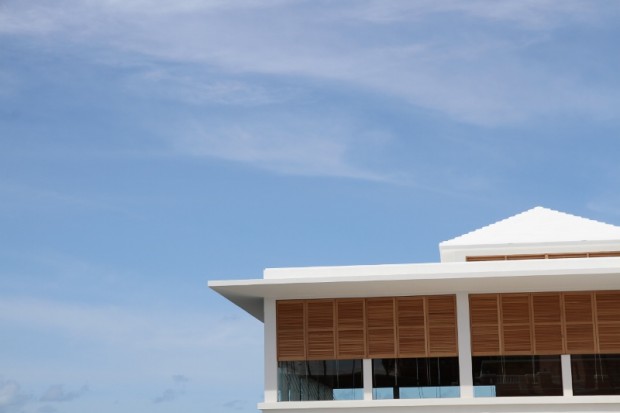 To complement the dramatic waterfront location, the interior of 1609 reflects a marine atmosphere with clean, simple lines and a natural colour palette of sandy tan incorporating teak and Spanish cedar to create an island ambience. Instead of walls, the bottom half of the structure features a translucent glass railing with the top half covered or open with Bermuda push-out shutters.
At its elevated level with floor-to-ceiling openness, guests at 1609 have the feeling of floating on the water. Consisting of lounge and bar seating, as well as regular dining and high-top table seating, every patron is able to enjoy the panoramic seascape. Additional seating lines the dock adjacent to 1609 under square umbrellas.
The new venue will employ 30 colleagues, and will be open seasonally from 11:00 a.m. until 10:00 p.m.
Read More About