Hamilton Princess & Beach Club has launched a special menu to celebrate local food and ingredients, as part of the Made in Bermuda Nights Festival, at Marcus'.
"Hamilton Princess & Beach Club has long been an advocate for buying local produce and fish but has increased its commitment in the last few years," a spokesperson said.
"The culinary and purchase team at the hotel have strengthened their relationships with local farmers and fishermen and have increased local purchases by 300 per cent, compared to the same period last year.
"In June, the hotel hosted a Farm to Table Tour with celebrity chef Marcus Samuelsson, spotlighting some of the local producers that the hotel works closely with. Hamilton Princess & Beach Club have also been offering locally caught lionfish, sourced from BIOS, at special events.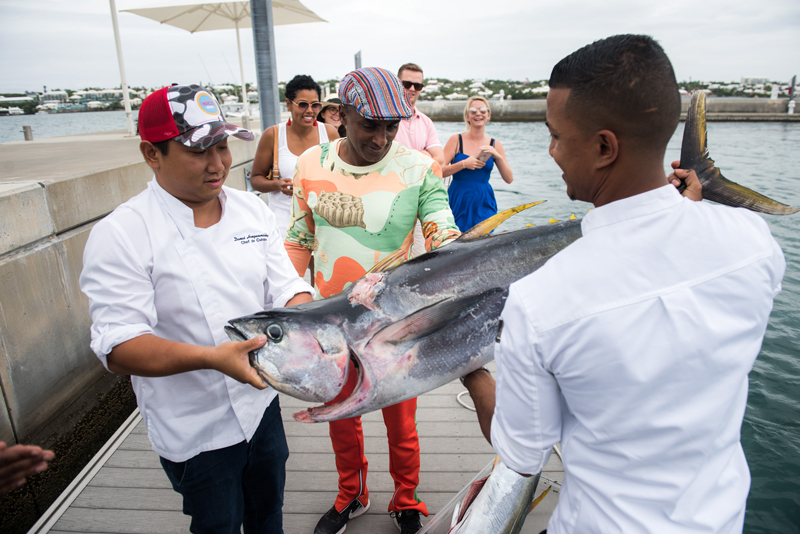 "The special menu features Salt Cod Bites, with Gosling's Rum and Coconut Chowder; Kale Salad with Pickled Paw Paw, Miso Garlic Dressing, Raisins and Tucker's Farm Goat Cheese; Gombey Pepper Jam Glazed Baby Back Pork Ribs with Wadson's Farm Potato and Corn Salad and Pickled Vegetables; Pan Roasted Snapper Banana "Ketchup", Rice and Peas, Baby Bok Choy.
"Dessert is also a local affair, with diners having the choice of either Banana Fritters with Cardamom Sugar and Coffee Ice Cream or the Railway Trail Pimento Leaf Crème Brûlée served with Strawberry Compote.
"Local suppliers whose ingredients are incorporated into the menu include Gombey Jam, Gosling's, Tucker's Farm and local farmers such as Amaral, J & J Produce, JaVaughn Dill and Wadson's Farm as well as fishermen Stephen Cabral and Kiaune Basden."
Tim Morrison, General Manager at Hamilton Princess & Beach Club, said: "We are proud to support the local farming and fishing industry in Bermuda and to offer our guests high quality and delicious food. We are committed to showcasing the best of Bermuda to all of our guests."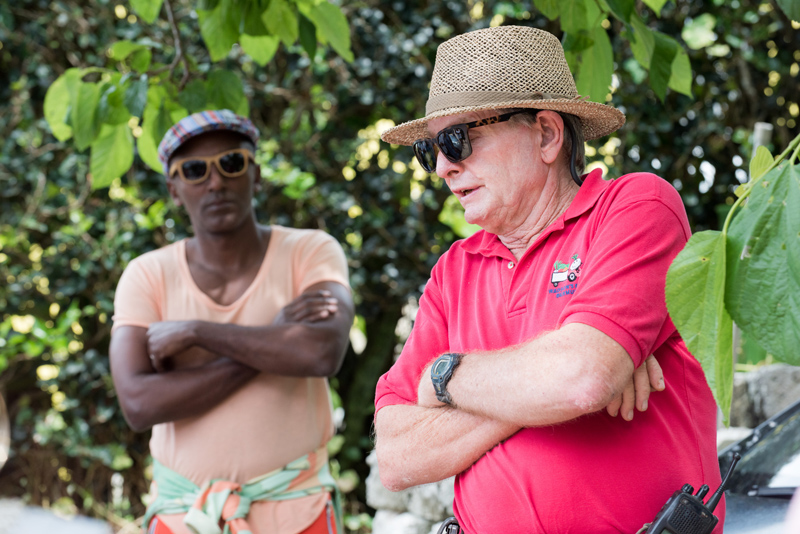 Tom Wadson, owner of Wadson's Farms, said: "We're delighted that Hamilton Princess & Beach Club is showcasing local produce in its restaurants. Not only is this great for local farmers, but it also ensures that customers are getting the freshest and tastiest ingredients on their plate."
Stephen Cabral, owner of Nemesis Fisheries, said: "We are proud to supply local fish to high-end restaurants such as Marcus' at Hamilton Princess & Beach Club. We sell our fish to the chefs right on the docks below the restaurant, so diners know they're getting the freshest ingredients."
The Made in Bermuda menu is available every Thursday until 31 August between 6pm and 10pm at Marcus' and costs $55 for three courses.
Drinks and gratuities are not included. Reservations are recommended and can be made by calling 298-2028 or emailing ham.diningreservations@fairmont.com.

Read More About
Category: All, Entertainment, News