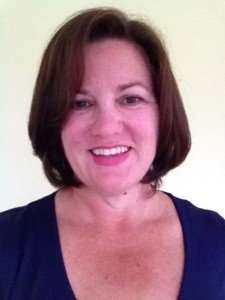 In a move to strengthen the organization's fundraising efforts and further advance its recognition, the Bermuda SPCA recently welcomed Deborah Titterton Narraway as Communications, Marketing and Fundraising Manager.
Ms. Narraway is a 20-year veteran of the marketing and communications industry, working in the competitive world of advertising in the media departments of international agencies. She has worked on groundbreaking campaigns including the launch of Microsoft Windows 95. Her portfolio also includes well-known brands such Nissan/Infinity, Energizer, Kellogg's, and Maytag.
Born and raised in Bermuda she spent 6 years in Toronto, Canada. Returning to Bermuda, Ms. Narraway  joined AAC Saatchi & Saatchi where she launched their Media Department, planning local and international media campaigns for a variety of clients. She has also worked with several local charities to develop their volunteer programmes, communication plans, and increase their media coverage.
In her current role at the Bermuda SPCA, she is responsible for event management, community and corporate fundraising, and raising the profile of the organisation as they move forward with new initiatives.
"I have always had a passion for animals and was actively involved in the SPCA since childhood, even winning their school poster competition in primary 7," said Ms. Narraway. "I'm delighted to be working with the SPCA–an organization with a long history and a great future–to improve the welfare of animals in our community."
An avid equestrian, she was an advocate for a group of horses kept in deplorable conditions in the '80s to bring their plight to the public's attention through local media. As a Canadian Level 1 Equestrian Coach, she played an active role in educating Toronto's youth about the valuable aspects of horse care and stable management.
Dr. Andrew Madeiros, Bermuda SPCA Chairman, remarked, "We are thrilled to have Deborah join the team at the SPCA. Her extensive experience will provide much needed help as we attempt to reach our goals, and highlight our efforts to raise awareness and the crucial funds needed to continue the important work in our community to 'speak for those who cannot speak for themselves'. I feel fortunate to be working with her."
The Bermuda Society for the Prevention of Cruelty to Animals [SPCA] was founded in 1919 and is a Registered Bermuda Charity: No. 86.
Read More About