Code 441, a non-profit organization that seeks to inspire and teach the next generation of young Bermudians in the world of STEM technology, engineering and business, is getting set to host its first event, dubbed Bermuda's First Hackathon.
A spokesperson said, "Technology can unlock a new paradigm in Bermuda for innovation and creativity. In today's world tech is at the forefront of every business whether that's reinsurance, healthcare or social media.
"My hope is that Code 441 can empower young Bermudians to be producers and creators, instead of just consumers of technology.
"The process of learning new technologies has become increasingly cheaper and more widely available, which makes it a great opportunity for the island."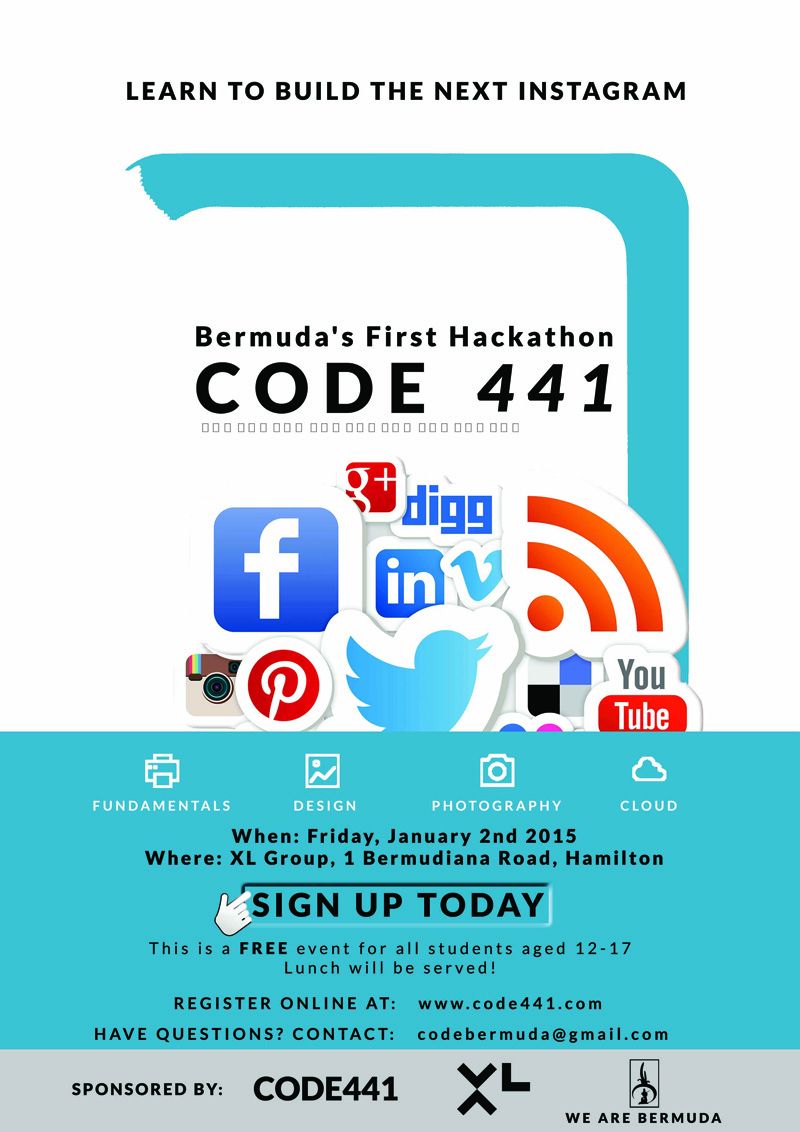 "Who us to say that the next Facebook, Instagram or Snapchat can't come from a small island in the middle of the Atlantic Ocean?
"We are throwing our first event, "Bermuda's First Hackathon" on January 2, 2015 at XL at 1 Bermudiana Road. Students will be given an intro to programming and lunch will also be served. The event is open to students aged 12-17 years old. Students or their parents can sign up on the website."
To learn more about Code 441, visit their website, Facebook page, and Twitter page.
Read More About
Category: All, technology