A September Hackathon for local teens seeking to gain more advanced computer programing skills will be hosted by Bermuda-based non-profit Code441, with sponsorship by Hamilton Insurance Group.
Scheduled to take place on Saturday, September 14, the event will see 10 to 20 students between the ages of 12 and 17, take their coding skills to the next level by creating apps and other web-based software to address everyday problems.
Code441 was founded by Jahde Eve in 2014. The non-profit organisation works to expose young people to the technology sector, by encouraging them to carve out their own place in the current tech marketplace as builders and content creators.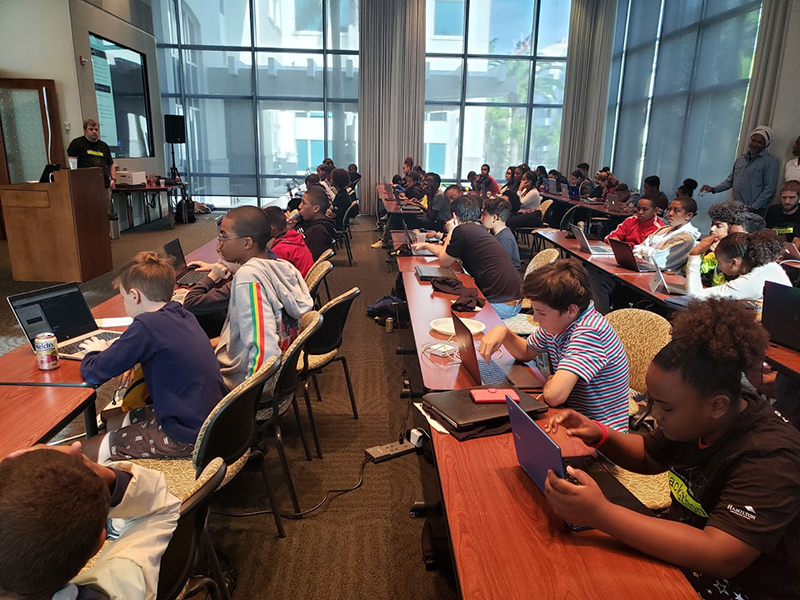 Hamilton CEO Pina Albo said: "We're delighted to continue our sponsorship of Code441's hackathon, having witnessed first-hand the benefits this programme offers to young people in Bermuda.
"We met Jahde last year and immediately believed in his vision to empower and mentor students, helping them to discover the world of technology. Hamilton looks to improve digital literacy in Bermuda and prepare young people for the 21st Century workforce – and by collaborating with Code441 we are once again offered that chance."
Mr. Eve, who currently works as a software engineer at a tech start-up in Silicon Valley in Northern California, said he aims to show a younger generation what's possible through a career in the computer sciences field.
"My goal is to make sure Code441 is sustainable and around for generations to come, which is why I'm grateful Hamilton has expressed an interest in supporting this programme," he said.
"They are giving back to Bermuda, in a way that aligns with their interest in nurturing Bermuda's talent. I feel it's a seamless match in that we both want young people in Bermuda to become more technologically qualified and interested in technology as a means to change the world."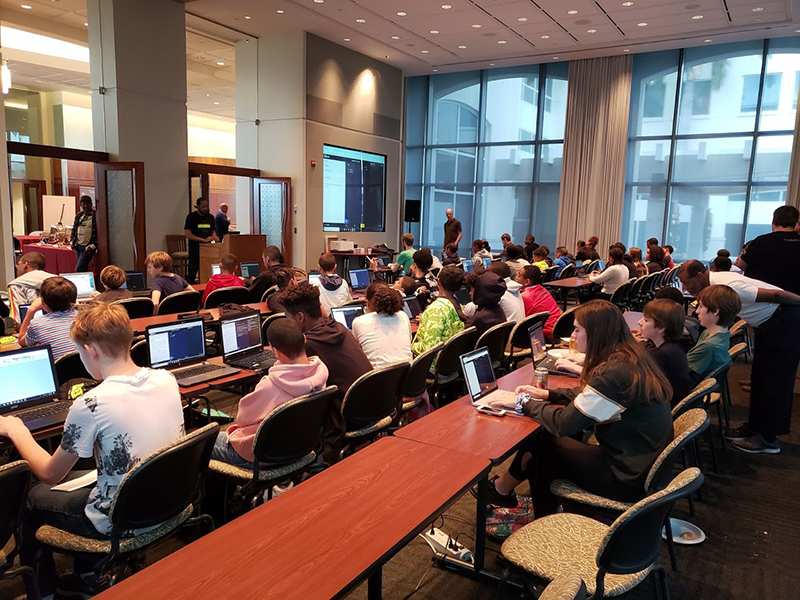 Next weekend's hackathon is targeting students with an already proficient level of coding knowledge. "
Typically we get a variety of students attending the hackathons from complete beginners to more advanced coders, but this time we wanted to focus on those young people who have already been exposed to coding and whom have an interest in going deeper," Mr. Eve explained.
"This hackathon will be limited to 10 to 20 students and will be more technical. We plan to hit the ground running so we can create some innovative apps and computer programmes before the event is over."
Young people who register to attend the hackathon, happening next weekend at Hamilton's Headquarters located at 90 Pitts Bay Road, Wellesley House North in Pembroke, should come with a basic idea of the problem they wish to solve through their app or have a working prototype of the product solution. Students should be willing to collaborate with other members of a team and be confident in sharing their ideas.
To register, visit code441.com, hit the 'Hackathon' tab and click on the 'Register Here' link.

Read More About
Category: All, News, technology