Two tech experts who visited the Island last year on vacation continue to sing the praises of Bermuda-based non-profit Code441 that teaches coding skills to young people.
New Yorkers Maria Hwang, a Professor of Computer Science at the Fashion Institute of Technology [FIT] and her husband Mark Santolucito, a PhD Student in Computer Science at Yale say the tech-based non-profit is doing an excellent job at boosting digital literacy amongst local teens and pre-teens.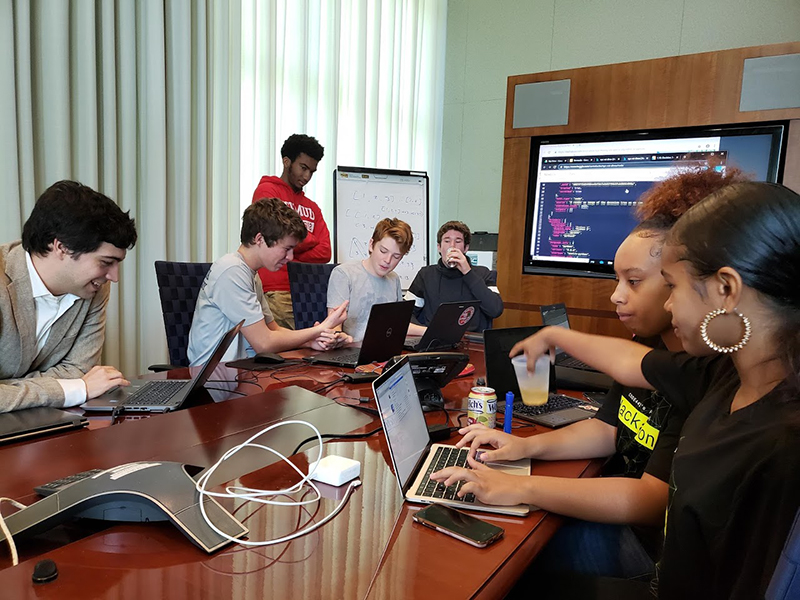 "We found out about Code441 entirely by accident while on holiday in Bermuda last year and were impressed to see so many young people excited and engaged in learning about coding and technology," Mr Santolucito said. "We've kept in touch with the organisers ever since and even invited one student [Kairo Morton] who was especially interested in coding to take part in a summer internship at Yale."
Last December, the couple decided to escape the bitter cold of the East Coast and visit Bermuda for the first time. In between their sightseeing activities, they popped into a coffee shop and learnt about Code441, founded by Bermudian Jahde Eve, while browsing through a newspaper.
"I stumbled upon a story about a hackathon happening on the Island and as Maria and I are both computer scientists, this immediately piqued our interest," Mr Santolucito said. "We've both participated in a number of hackathons in New York and various other places and agreed we should reach out to see if they needed our help in any way."
The annual event aims to teach young people between age 12 and 17 how to create apps and other web-based software to address everyday problems. Sponsored by Hamilton Insurance Group, the Hackathon aligns with the re/insurance Company's mission to improve digital literacy in Bermuda and prepare young people for the 21st Century workforce.
Mr Santolucito and Ms Hwang saw the Bermuda hackathon was due to take place the very next day, but figured they had "nothing to lose" in contacting the organisers at short notice.
Just a few hours later they heard back from Mr Eve, a Bermuda born software engineer working in Silicon Valley, California, who invited them to take part. Ms Hwang was asked to deliver a keynote speech, while Mr Santolucito was invited to teach a three-hour masterclass for more advanced students on machine learning.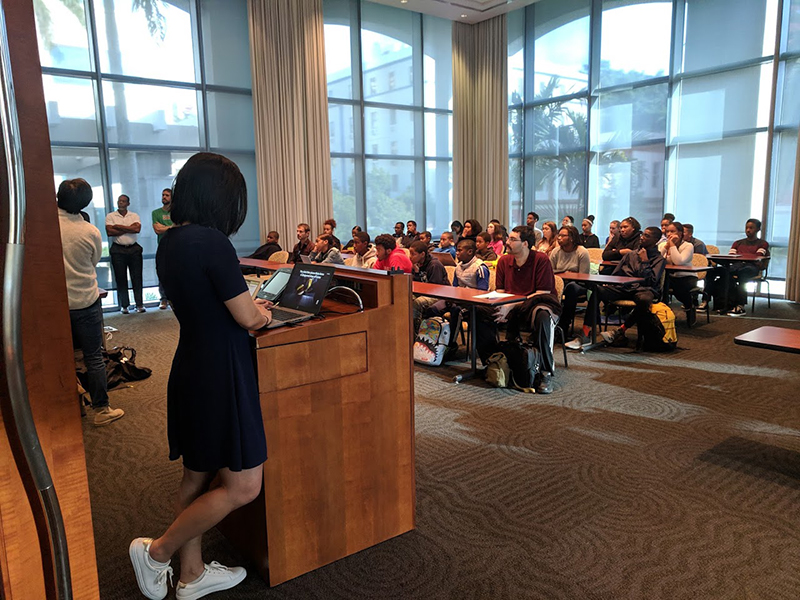 "We got the email from Jahde while on the bus heading to the beach inviting us to facilitate some lessons," Ms Hwang said. "We decided to turn around and head straight back to our AirBNB to prepare our talks and presentations for the next day. We're both academics and are often put into situations where we have to give presentations at a moment's notice, so cancelling our plans wasn't something out of the ordinary. We were happy to do it.
"In fact, the whole reason we wanted to escape New York and go somewhere else was to have a good time and do something authentic, that we enjoy. Then this opportunity came up with Code441 and as educators, we saw this as the best way to spend our vacation – teaching local kids about computer science. We couldn't think of anything more impactful and more rewarding than that."
Mr Santolucito's masterclass in Bermuda went "incredibly well". It was a smaller class of around ten students whom were all very engaged. "I was shocked to see that Bermuda, a country so small, would have such a strong computer science education programme because the kids were doing some really great things," he said.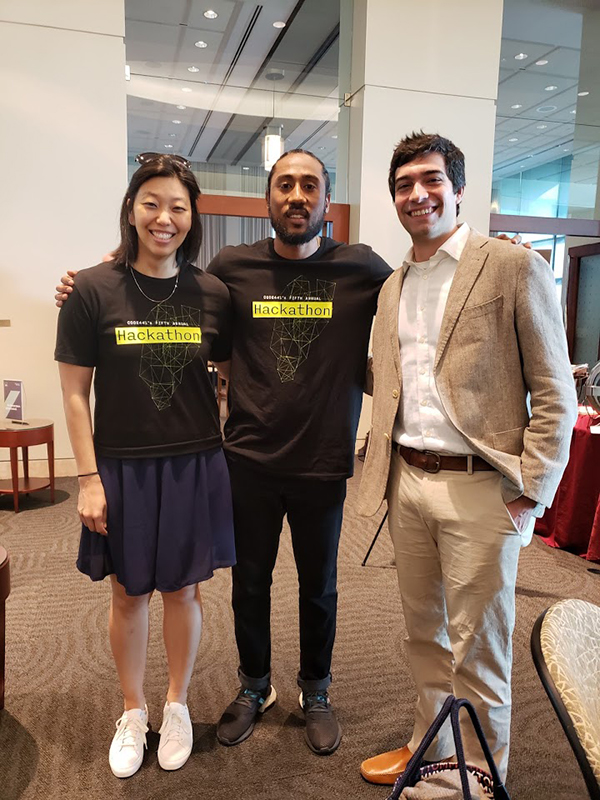 He was particularly impressed by student Kairo Morton of Somerfield Academy. The two kept in touch through email and Mr Santolucito was even able to help the young Bermudian secure a four week internship at Yale this summer, to help with a research project on Artificial Intelligence. They are continuing to work together and are now preparing an academic conference paper on the work completed during the internship.
Code441, which was established in 2014, aims to educate and equip Bermudian children with skills and resources to pursue opportunities in technology. It hosts one annual hackathon each year and two mini hackathons in the spring and autumn. The non-profit's next hackathon for more advanced coding students will take place on Saturday [September 14] at Hamilton's headquarters at Wellesley House North on 90 Pitts Bay Road in Pembroke.
Interested participants are encouraged to register online at www.code441.com by clicking on the "Register Here" link. Up to 20 spaces are available. For more information on the partnership between Hamilton and Code441, visit www.hamiltongroup.com.

Read More About
Category: All, News, technology