Bermuda cyclist Gabriella Arnold rode to victory with her Marian University teammates recently, with the team earning the 2015 collegiate national title in the process.
Ms. Arnold finished in fifteenth place overall and fifth place on her team during the competition in Zilker Park in Austin, Texas, as her team claimed its title.
Marian University was followed by Fort Lewis College and Lees-McRae College in second and third place, respectively.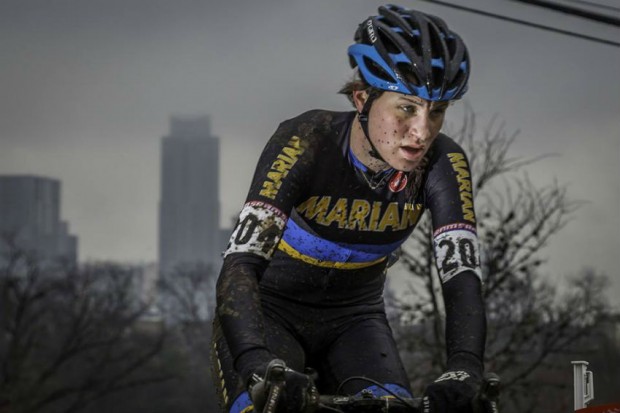 Before the competition, the Marian University website said, "The Knights have won three consecutive overall team national titles in this discipline and won the inaugural co-ed team relay in Boulder, Colo., last year.
"They look to build on those past performances this year and defend their current lead in the season-long team omnium classification."
Read More About