Axemen Varsity Soccer's 2014-15 season recently concluded with the team's year-end awards at the Acadia Athletics Fred G. Kelly Awards Night, with Ryan Parris being named as Rookie of the Year.
The team's coach said, "Ryan Parris very quickly established himself as a key starter for our team in central midfield. He has strength, speed, composure and silky smooth passing, and in a very physical conference held his own."
Prior to joining Acadia University, Mr. Parris attended Trinity College School [TCS], a boarding school in Port Hope, Canada. While at TCS, Mr. Parris was the captain of the Bigside soccer team.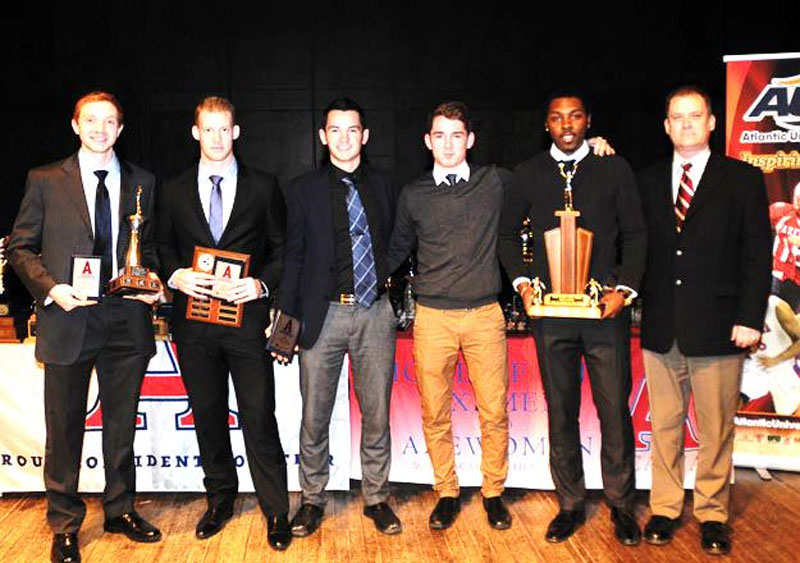 In addition, he was the recipient of a number of sports awards, including the Distinction Award in soccer [the highest level sports award recognized by the school], the Paterson Trophy as 'Most Valuable Player' in soccer, and the Player's MVP in soccer.
Mr. Parris also received several awards for his work in the sport of cricket, including the Seagram Cup for Spirit, Enthusiasm and Sportsmanship, the E.L. Curry Cup for Best Batsman, the Old Boy's Fielding Cup as Best Fielder, as well as the Coach's Award for Most Improved in basketball.
In 2013, Mr. Parris was also honoured with two awards for his football prowess, including the Distinction Award for Soccer, which is the highest level sports award granted by the school.
Read More About