Thursday, June 4 will mark one year since Chiko's Smokey Rub was launched, with the 12 months that have followed seeing great success for the creation of Bermudian Chef Michiko Campbell, including international sales and the release of a number of new flavours.
In order to celebrate the anniversary, Chef Campbell will be offering free goodies as he cooks on the grill at Harbour Nights on June 3 from 6.00pm through 10.00pm.

Since Chef Campbell first launched his line of rubs, also at Harbour Nights, he has sold about 5,000 bottles, with his seasonings traveling as far as the Azores, Portugal, and Dominican Republic.
Chef Campbell said, "One year ago I was entering unknown waters not knowing how my business will do. Now the demand is growing stronger and stronger. It is hard work but well worth it, and never forget to give back when you receive."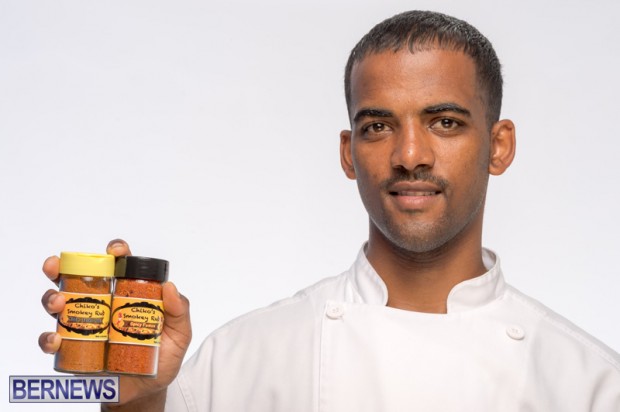 Seasonings can be ordered through the official website, by emailing chikosmokeyrub@hotmail.com, or locally in Bermuda at Brown & Co, Chef Shop, and Lindos in Warwick.
For more information about Chef Campbell and his line of seasonings, visit the Facebook page.

Read More About
Category: All, Business, Entertainment, News