Google's Street View has become a household name in many parts of the world, with the popular service integrating within Google Maps in order to give users an up close and personal look at locales around the world, but the company recently turned its attention beneath the Earth's waters in a move intended to highlight World Oceans Day.
The effort has made more than 40 underwater locations around the world visible to Street View users, including our very own Horseshoe Bay, along with the American Samoa, Chagos Islands, Bali, the Bahamas, and the Great Barrier Reef, among others.
Google Street View's underwater look at Bermuda
The work to capture that lesser known part of the Earth's surface included help from its partnership with the XL Catlin Seaview Survey, NOAA's Office of National Marine Sanctuaries and the Chagos Conservation Trust.
A post on the Google Maps blog said, "Covering more than 70 percent of the Earth's surface, the ocean remains one of the most uncharted and undiscovered ecosystems on the planet."
"Home to the majority of life on Earth, the ocean acts as its life support system, controlling everything from our weather and rainfall to the oxygen we breathe."
"Yet despite the ocean's vital importance, the ocean is changing at a rapid rate due to climate change, pollution, and overfishing, making it one of the most serious environmental issues we face today."
A Street View team member collects data at Shelly Bay: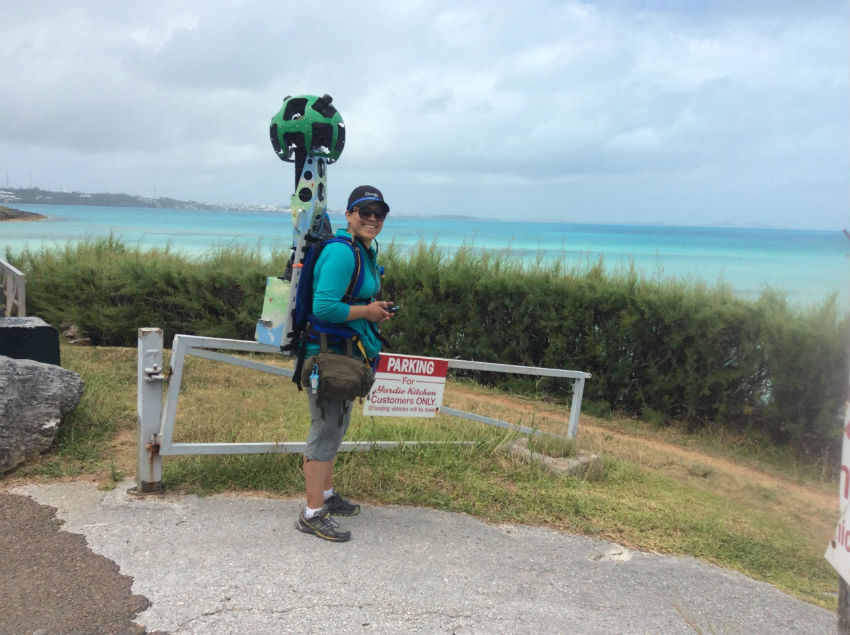 Always working to expand its Street View capabilities, Google was in Bermuda recently performing related work, gathering data using a human-mounted camera when visiting Shelly Bay.
Read More About
Category: All, Environment, technology