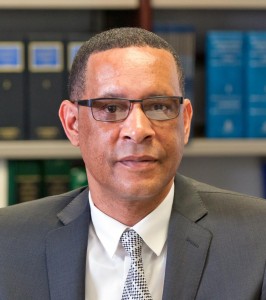 The Bermuda Monetary Authority registered 45 new insurers and intermediaries during the first half of the year [H1 2015]. This is on par with the 44 registrations recorded during the same period the previous year.
In the commercial reinsurance sector, three new Class 4 reinsurers capitalised at a minimum of $100 million each were formed, as well as three new Class 3A reinsurers.
Shelby Weldon [pictured], Director, Licensing & Authorisations said, "In fact, one of the new Class 4s – which was a result of the partnership between one of the world's largest global reinsurers and one of the world's largest asset management firms – initially capitalised at approximately $775 million. While another new Class 4 subsidiary initially capitalised with $300 million."
"The ability to attract over $1 billion of capital in just two new Class 4 reinsurers speaks to the continued significance of the Bermuda market," Mr. Weldon said.
"In addition, an increase in the number of new insurance intermediaries setting up in Bermuda – increasing from eight to 11 year-on-year – also demonstrates Bermuda's attractiveness as a global insurance marketplace."
At a similar level to last year, Bermuda's life insurance [Long-Term] sector attracted one new Class E and three new Class C firms.
On the captive side, registrations for Class 1, 2 and 3 insurers increased from seven to ten year-on-year, with new companies including captives from Latin America covering the risks of predominantly Colombian parents and Canadian captives covering property and general liability risks.
"The Authority is pleased to see that the jurisdiction's efforts to promote Bermuda's captive sector – particularly in growth regions of Latin America and Canada – have resulted in an increase in new captives registered during the first six months of 2015," Mr. Weldon said. "It is also important to note that these are quality captives, writing quality business."
"In addition to captives, Bermuda continues to be the world's premier domicile for Insurance Linked Securities [ILS], with 14 new Special Purpose Insurers [SPIs] registering in H1 2015, compared with 16 new SPIs recorded during H1 2014," the BMA said.
"Particularly important for Bermuda is the formation of a Chinese SPI established to facilitate a programme of catastrophe bond transactions with China's largest reinsurer."
"During H1 2015, the Authority noted a number of newly registered insurers expressly designed to facilitate the Chinese insurance market," Mr. Weldon said. "Attracting business from China has been an objective for the jurisdiction for many years. The formation of these insurers is an important milestone in this regard."
On the investment side, the Authority authorised a new investment business licence to provide broker/dealer services, including the distribution of equity, debt and option securities.
During the first half of 2015, the Authority had registered 39 new investment funds, including 12 Class A and B exempt funds and 12 institutional funds. This compares to 34 fund registrations for the same period last year, an increase of 15%.
Read More About