The second day of the ICC Americas U19 Division 1 Championship saw hosts Bermuda match up against Canada at the St David's Cricket Club, with Canada winning by 71 runs.
The ICC match report said, "Day two of ICC Americas U19 Division 1 Championship saw hosts Bermuda head to St David's Cricket Club to take on Canada in a must-win game for the locals. Bermuda needed a win to get their World Cup plans back on track and were searching for redemption following a poor showing on day one.
"Winning the toss and electing to field, Bermuda claimed a scalp in the first over when Micah Simons trapped Akashdeep Gill in front. Amish Taploo then joined Thursaanth Anantharajah at the crease and had started to increase the scoring when Anantharajah was bowled by Chare Smith for 13.
"This wicket brought Arslan Khan to the crease, and with it some difficult times for Bermuda, as Khan and Taploo combined for a 93 run partnership. The two negated the Bermudian bowlers with ease, picking gaps and hitting boundaries to keep the score moving along. The dismissal of Taploo for 46 did little to deter Khan, who continued on his way notching his 50 soon after.
"Khan had good support from Muhammad Khan and Harsh Thaker through the middle of the innings, and looked to be cruising towards a century. However he was soon in need of medical attention after suffering cramps, and was dropped on 88 a short time later. Unfortunately this would bring about his demise, as he lost timing and control and was finally dismissed for 94 in the 49th over.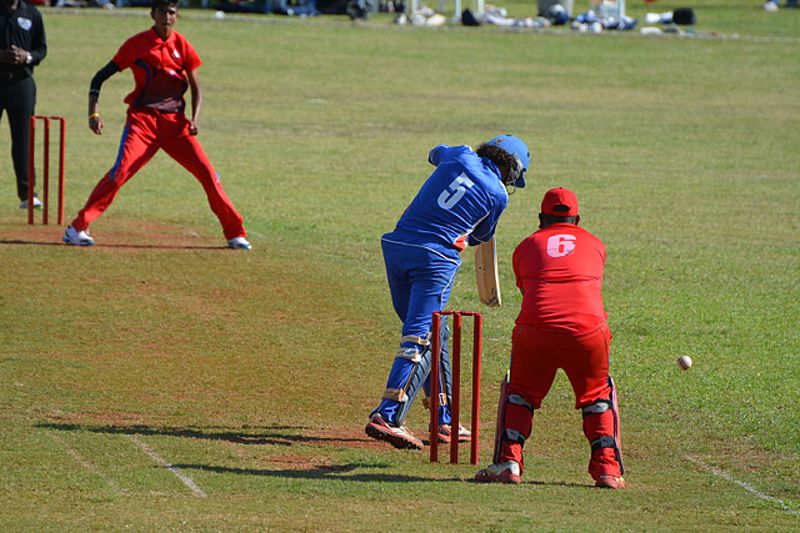 "On the back of A. Khan's innings, Canada reached a competitive total of 7-257 off their 50 overs. The run chase for Bermuda started promisingly, with Jahoni Bean-Wilson and Jordan Smith both playing a number of near perfect straight drives. The score had moved to 37 before Smith was removed by Haseeb, who removed Bean-Wilson shortly after for an impressive 31.
"Delray Rawlins came to the crease and provided strong resistance to the tight bowling of Haseeb and Thaker. Rawlins cruised to 31, before mistiming a sweep which hit him in the head. He could very well have been out the next ball had it not been for some poor communication between the Canadian fielders in the deep.
"Rawlins survived to the next drinks break, and came back out with a new sense of purpose, manipulating the strike in a strong partnership with San'j Dill. The pair put on 51 before Rawlins played one onto his stumps off Miraj Patel. From here it was always going to be a tough ask for the Bermudians, and although the tail wagged, it wasn't enough as they were eventually dismissed for 186 after 46.3 overs.
"For the Canadians, the pick of the bowlers was Thaker [3-28 off 10] and Haseeb [3-18 off 9.3], while S. Patel [3-41 off 9] also bowled well. Arslan Khan was adjudged Man of the Match for his 94 off 128 deliveries."
Scores in Brief:
Canada v Bermuda
Canada 257/7 from 50 overs [A. Khan 94, Taploo 46, C. Smith 2-36]
Bermuda 186/10 from 46.3 overs [Rawlins 45, Bean-Wilson 31, Haseeb 3-18, Thaker 3-28]
Canada won by 71 runs
Man of the Match: Arslan Khan [Canada]

Read More About