In the midst of a roaring burst of applause from her teammates, 15 year-old Leah Smith, a former Somersfield Academy High Honours student, accepted the Most Valuable Player [MVP] award from her IMG Academy U15 soccer coach, Mrs Kim Dean, at the IMG Academy Soccer Awards Banquet on May 27, 2015 in Florida.
In her announcement of the winner, Dean stated, "This is a player who from start to finish this year, on and off the field, academically and socially, was a presence to our team throughout. She's made her U17 and U20 National team back home, and every time on the field she just made everything happen for our group. She's the one who, in the middle, just made things click. Our MVP this year is – Leah Smith".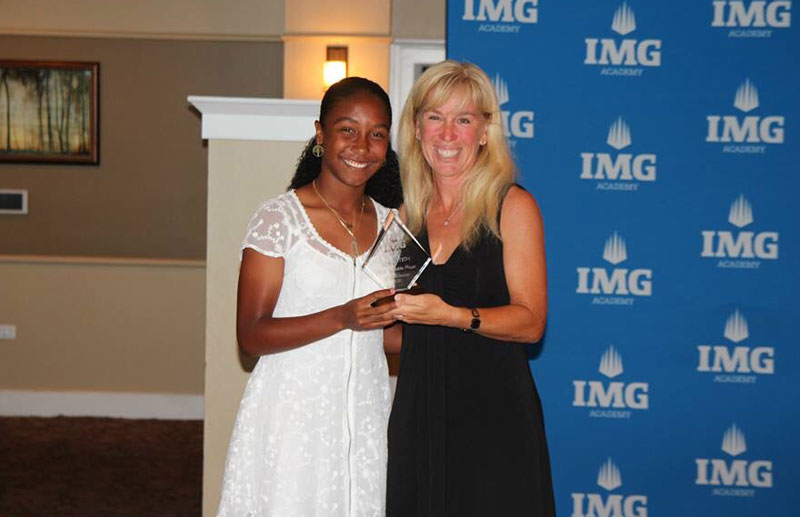 Leah has maintained a 4.5 GPA at IMG Academy in Bradenton Florida, where she is pursuing AP and Honours courses and Leah currently Captains the U17 Bermuda Women's National Football Team and is a member of the U20 Bermuda Women's National Team, both of which are scheduled to compete in upcoming FIFA World Cup CFU Qualifiers this July.
Leah is a former winner of the Denton Hurdle Memorial (Athletic) Award, a former recipient of Bermuda's Universal Day of the Child Young Citizens Award, a former violinist and a lead actress in Somersfield Academy school plays, starring as Juliet in "Romeo and Juliet" and Charlie in "Charlie and the Chocolate Factory". Leah is also a former, two-time, recipient of the Bermuda National Dance Foundation Catherine Zeta Jones American Ballet Theatre award.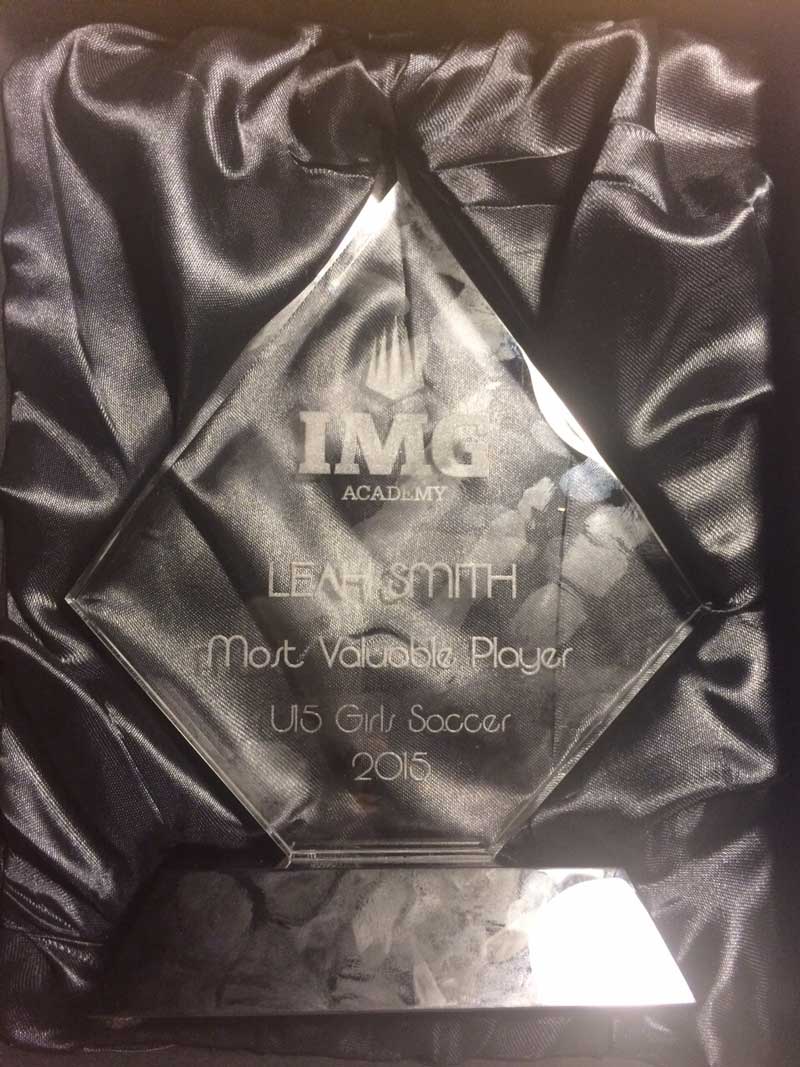 Leah enters Grade 11 at IMG Academy this fall and is looking to pursue a career in a field involving Mathematics, Economics and Finance.
Leah is the daughter of Philip Smith and Gina Blakeney Smith of Pembroke.
Read More About