Emily Nagel and her Bermuda sailing team recently competed in the 2015 ISAF Team Racing World Championships, coming in at seventh overall.
A spokesperson said, "After starting on Monday, July 19, and after four days of intense racing, 400 races were completed and Team Bermuda finished in seventh place overall."
Jason Saints, Connor Astwood, Emily Nagel [captain], Joshua Greenslad, & Jordan Saints: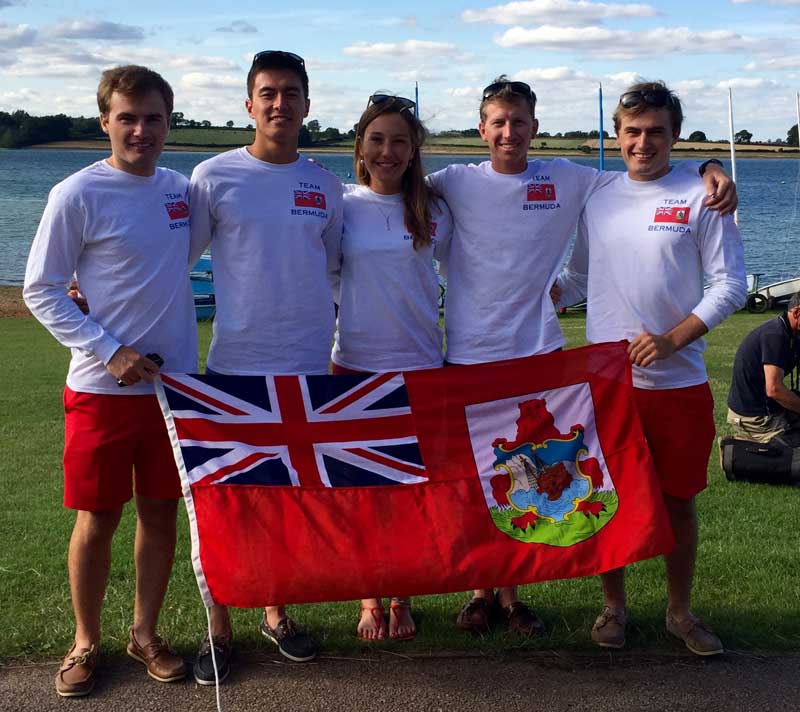 "We were also third country, losing out to GBR 1, 2 and 3, and USA 1,2, and 3. The racing was close, with some brilliant races with the other teams in Gold Fleet.
"The conditions over here have been brilliant with strong wind on Monday and Tuesday, with cut down sails being needed on the latter, and lighter wind on Wednesday and Thursday.
"We had aimed to make it into the Gold fleet, so to not only make it into this group, but to finish in seventh and beat the Irish and Australian teams, surpassed our expectations and we are incredibly pleased with this result."

Read More About