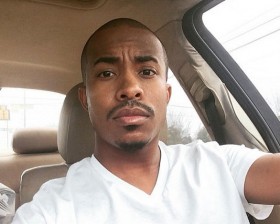 Bermudian Rodney A. Smith Jr's mission to offer free lawn mowing services to elderly people and single mothers in the Huntsville area was given a helping hand recently when someone provided Mr. Smith with a lawn mower free of charge.
So far, Mr. Smith has cut 20 lawns as part of his free service offering, with a personal goal of cutting more than 40 lawns in total.
Mr. Smith started out in September with a goal of forty lawns to complete before winter, and he's publicly offered his services for free to senior citizens and single mothers who may need a helping hand.
In describing how he got the free lawn mower, Mr Smith said, "I received a blessing. I have been looking for my own mower.
"I looked at Home Depot, Lowes, and a few other places, so something told me hit up Craigslist today. I found one on Craigslist and sent a message to the gentleman that owned it, asking what was the lowest he would take for it; it was listed at $100.
Collage of the lawns that Mr. Smith has cut: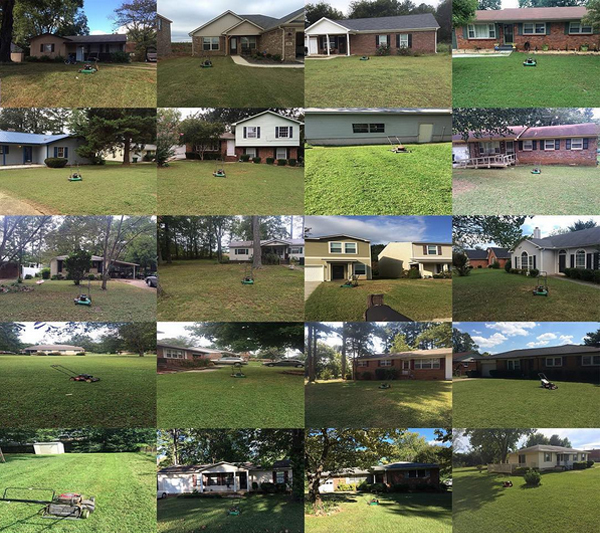 "I told him that I go around and cut grass for free and was just looking for a mower so I can continue my mission. He then replied and said 'you can have it for free," Mr Smith added.
"If that's not God, I don't know what is. When I picked it up he told me he had calls from many others wanting to buy just didn't have the time to get back to them, but for some reason he got back to me."
The good Samaritan said it's his way of "giving back to the community" and plans to do the same thing once he returns home to Bermuda after he completes college in the United States.
Read More About