The coach of the visiting Danish National Swimming team has praised Bermuda's swimming facilities, saying he would "recommend them to anyone."
Nick Juba, the Danish national swimming team head coach, has been on the island with members of his team for training at the National Aquatics Centre in preparation for the Olympics in Brazil later this year.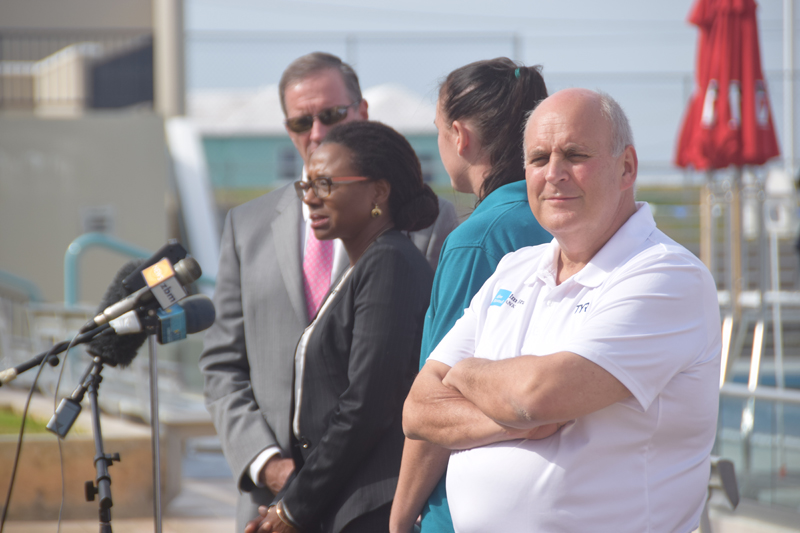 Mr. Juba said, "I think the conditions in Bermuda mirrored the conditions we expect in Rio, and that is what we wanted. It has been a very good exercise for us.
"The facilities have been great, the pool has been great and the staff at the National Sports Centre have also been great."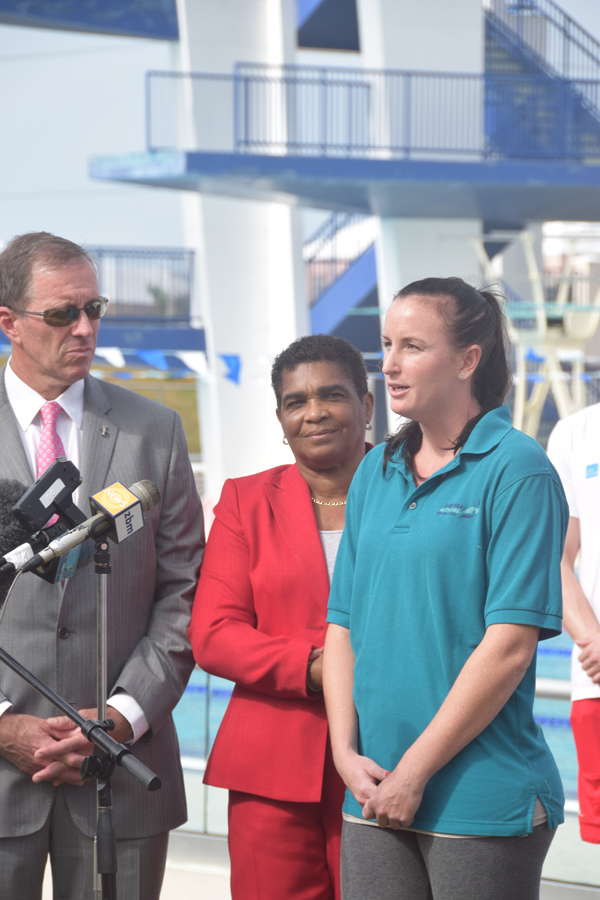 "We are going away with a lot of good information and data, we have been looking at the difference in sleep and sleep patterns as well. We came with a group of technical experts including a Team Denmark sports scientist and psychologist.
"It has been a splendid trip, a really big plus for us, and it is a good venue for other teams. I would recommend it to anyone."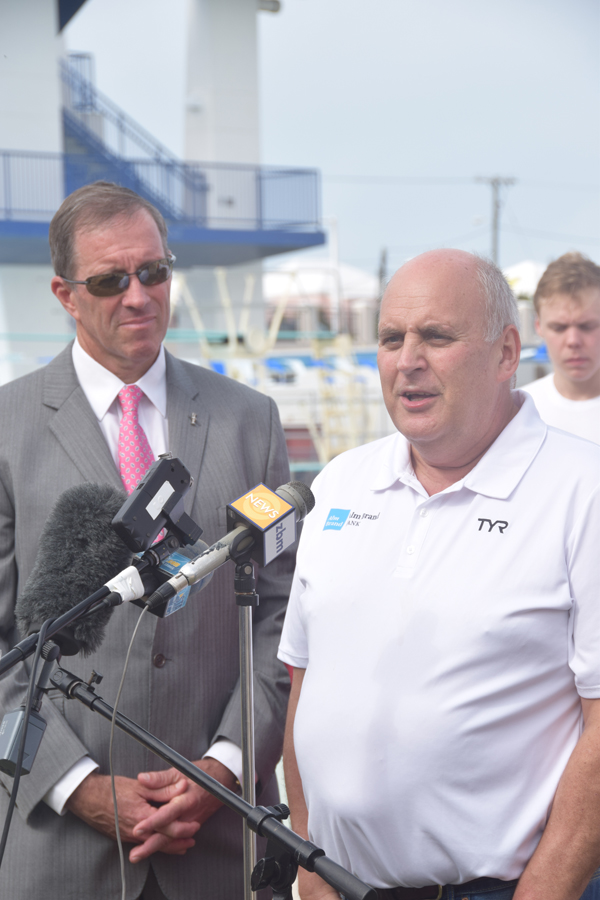 Amy Fox, Aquatics and Fitness Manager at the Aquatics Centre, said hosting the team was "an endorsement of the hard work put into making it a top-class venue".
Ms. Fox said, "Our facilities are getting better and better. It has been fantastic seeing his team use the pool and to hear that the team has had a very successful visit. Hopefully it will encourage other teams, in all kinds of sports, to come here to train as well."

Read More About