Chef Michiko Campbell has added to his line of Chiko's Smokey Rub products, releasing a 'Chipotle' flavour as the sixth entry in the line of rubs, which has sold nearly 8,000 bottles worldwide since its inception.
The new flavour, which promises to be "an all purpose seasoning which compliments tacos, fajitas, chilli, and hamburgers really well," was originally created by Chef Campbell for Rosas Cantina last year.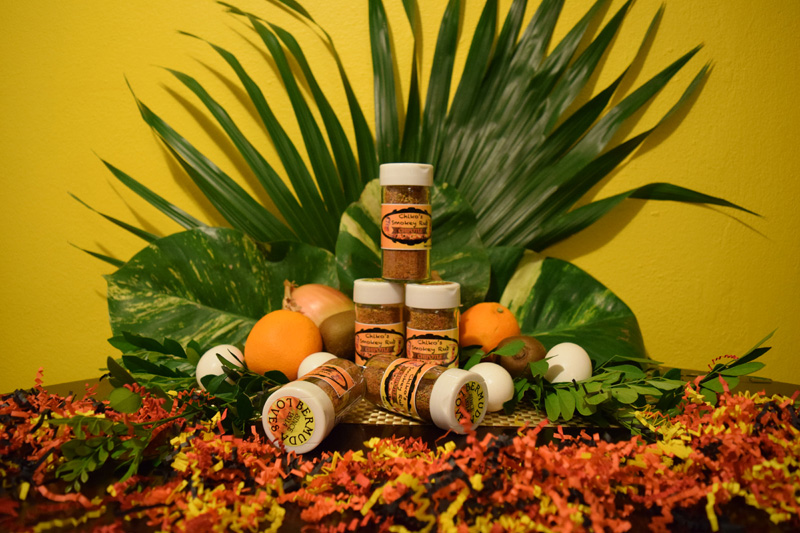 Chef Campbell said, "It is a great feeling to know that less than two years ago, I only had one flavour, and now I have six. I feel proud when I am out and people stop me to tell me how much they enjoy my seasonings.
"The stats now show that I have sold close to 8,000 bottles."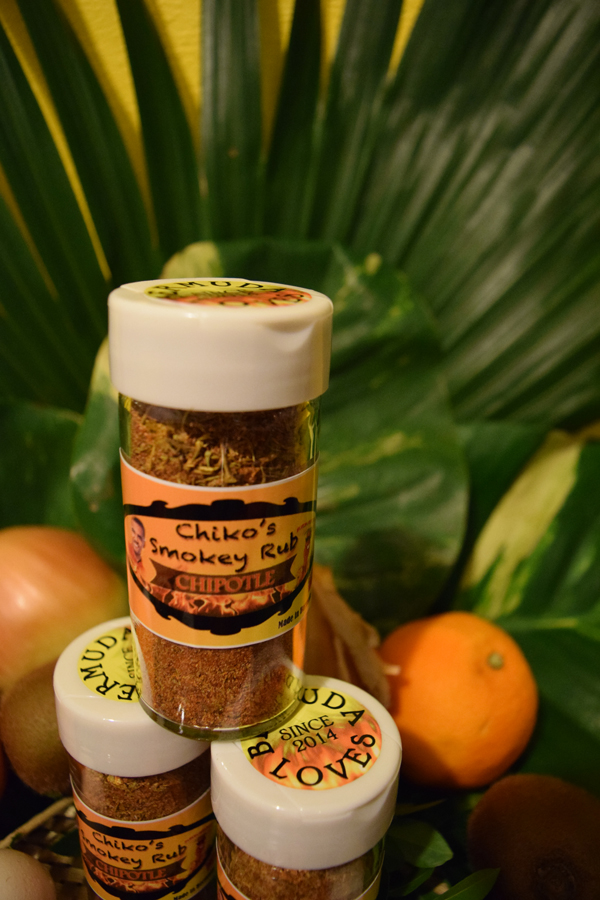 The new flavour will be available this week at Brown & Co, while Chef Campbell says that he hopes it will soon also be available at Lindos in Devonshire and Warwick, The Pheonix Store, Windybank Farm, International Imports [The Chef Shop], Portrait Afrique Barber Shop, and Handmade Bermuda.
Chef Campbell first launched his line of rubs in June 2014 at Harbour Nights. Since then, he has sold nearly 8,000 bottles, with his seasonings traveling as far as the Azores, Portugal, and Dominican Republic.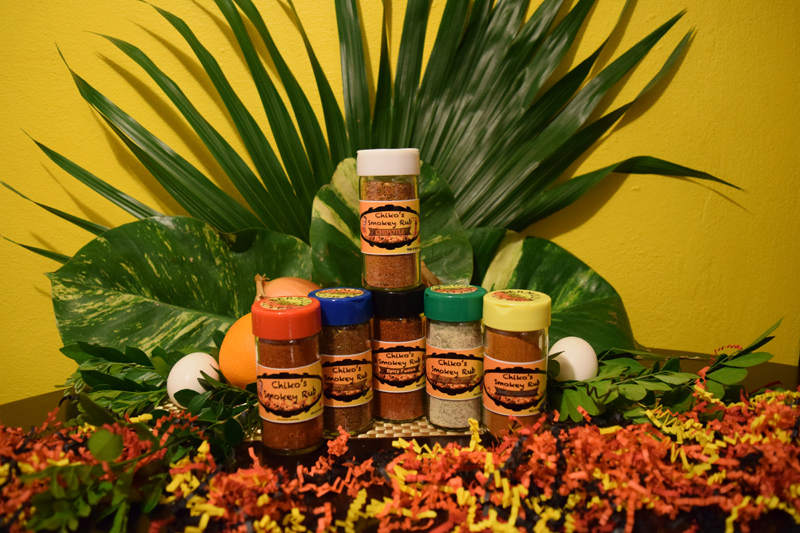 Seasonings can be ordered through the official website, by emailing chikosmokeyrub@hotmail.com, or locally in Bermuda at Brown & Co, Chef Shop, and Lindos in Warwick.
For more information about Chef Campbell and his line of seasonings, visit the Facebook page.

Read More About
Category: All, Entertainment, News