Somersfield Academy is getting set to host a "Diversity Day" for students and parents titled "Power and Privledge – A Catalyst for Learning."
The day will include two sessions, including one for students and another for adults, both running from 12.30pm to 2.30pm on Monday, May 23, with parents and teachers invited to view the student presentations from 2.30pm to 3.30pm.
A spokesperson said, "This session will explore why some voices are heard more than others in our society, and why some voices are more represented than others in our curriculum. With that as a primer, parents will discuss how to talk about issues of diversity in an age appropriate way with their kids.
"What are the topics of diversity that parents should be addressing with their kids right now, and how can they have those conversations effectively?
"Rodney Glasgow, Head of Middle School and Chief Diversity Officer at St. Andrew's Episcopal School in Maryland and Chair of the National Diversity Directors Institute will lead this discussion and provide tools for parents that will prepare you for dinner conversation as you debrief the day with your child.
"Our very own Jason Hammer, MYP Individuals and Societies teacher will be co-facilitating this session with Rodney and sharing a presentation on a unit on "Who Is Missing from the History Books?"
Parents and adults must register to attend; the cost per parent is $30 and the registration fee covers the afternoon sessions as well as a light lunch. To register, contact Stacey-Lee Williams at swilliams@somersfield.bm or call 239-3340.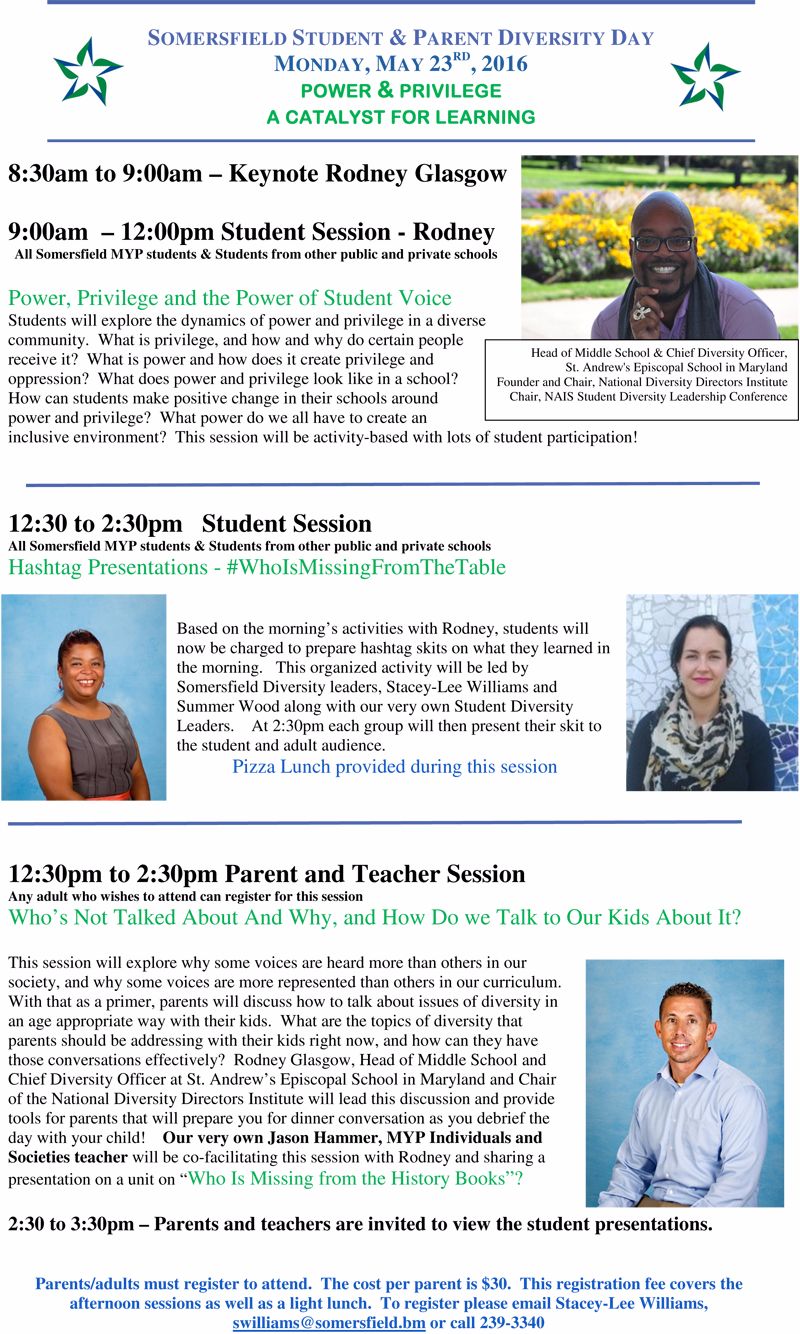 Read More About
Category: All